Most overs batted out by India in 4th innings in draws v Eng Oval 1979 v WI Kolkata 1948/49 v WI Mumbai BS 1958/59 v Pak Delhi 1979/80 v Aus Sydney 2020/21* #AUSvIND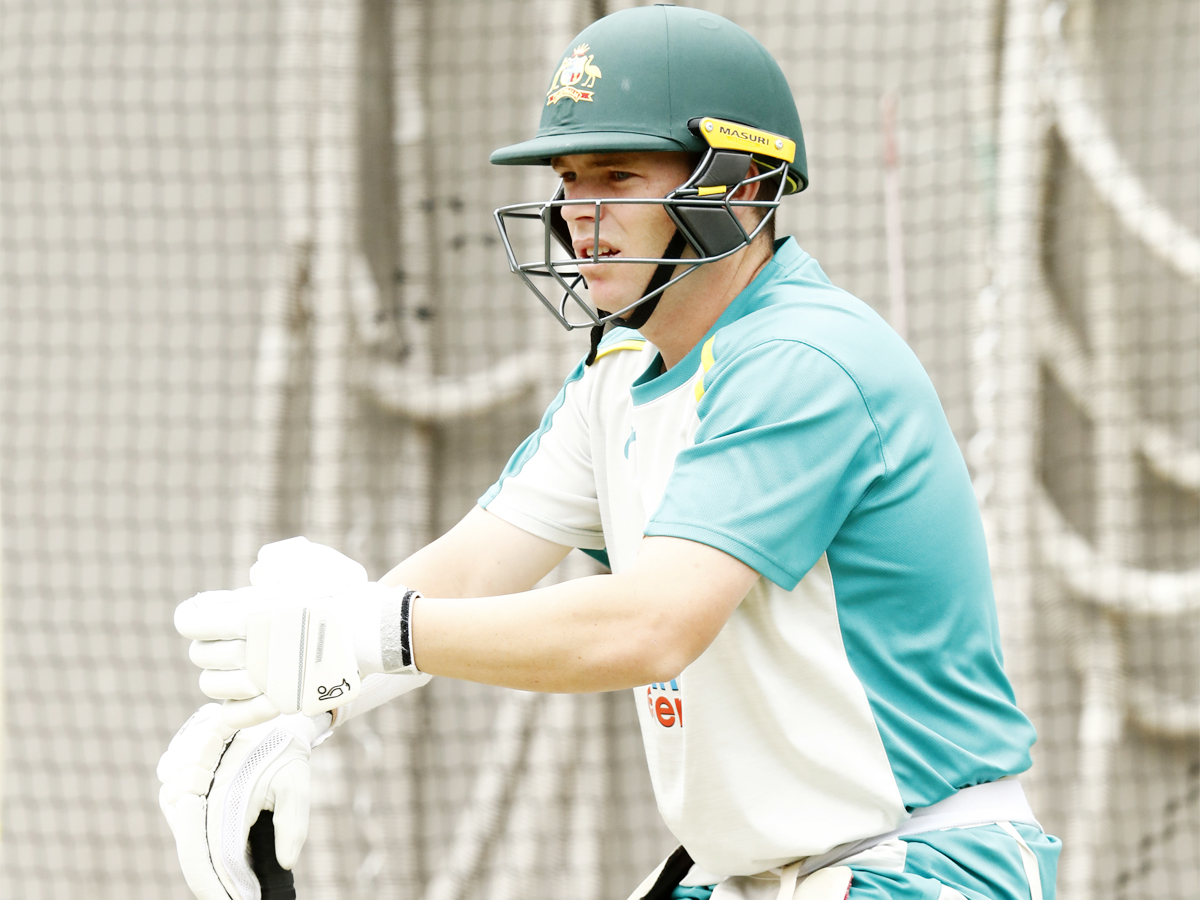 Just eleven days into the year and weve already been treated with a game that will go down as one of the best Tests of 2021. There have been plenty of off-field stuff going on, but the duel between these two top sides has been enthralling to say the least. Theres hardly anything to choose between the two teams and the scoreline (1-1) justifies the same. For India, the number of players missing/injured keeps increasing with every Test. Will they have enough personnel to pick a XI for the final Test? How fit will the Aussie bowlers be after todays toil? Well get to know in a couple of days. Until the Gabba Test (yes, the visitors are travelling to Brisbane!), its goodbye from Abhinand Raghavendran on behalf of Akshay Maanay, Nikhil Jadhav and Praveen. Take care..
Ravichandran Ashwin: The atmosphere in the dressing room is electric. In Test cricket we dont get a lot of draws, it was a really exciting last session. I just went to Pujara and told him, you sold me down the river me in both the innings. Cummins was bowling in a different league altogether. There was a bit of double bounce, so it was difficult against Cummins. I think facing Bumrah in the nets is not easy. We have bowlers who can bowl in the 150s. I have been batting well in the nets, so it was great to spend some time in the middle. Chasing 400 in Sydney was never going to be easy, as the ball was going up and down. That knock by Pant set us up. After Pujara and Pants wicket and with Vihari injured, it was going to be difficult to go for the win. Touring Australia is never easy so Vihari can be proud of himself. It was a knock equal to scoring a hundred. I was just telling the batting coach during the lunch break that I have never left the SCG without a fifty, this is a venue where I have done well with the bat and todays innings is right up there.
Tim Paine | Australia captain: I thought we created enough chances to win the game, this ones a tough one to swallow. Our bowlers were superb, Lyon bowled well. Just that we (especially me) didnt hold onto our catches. Looking forward to Brisbane. We didnt play our best in the last two games, but we were somewhat good with the bat in this Test. There were a few positives for us, our bowlers created plenty of chances. Today was a whole-hearted effort from the boys, just that things didnt go our way. I think having two young kids (Pucovski and Green) playing Test cricket, its a great thing as they were sensational. I thought Green was fantastic yesterday.
Ajinkya Rahane | India captain: Our talk coming this morning was to show character and fight till the end. Not to think about the result. Really happy with the way we fought especially today but also throughout the game, even in the first innings when Australia were 200 for 2 and getting them all out for 338 was really good. There are few areas we can improve on but special mention to Vihari and Ashwin. The way they batted in the end and showed character was really good to see. Credit to him (Pant). We made that strategy but in the end it is all about the player executing the plan.
Steve Smith | Player of the Match: India fought really hard. Our bowlers kept coming and coming, did their hardest today. On day three or four, we felt that a few kept low, few that bounced a bit more. But there was not much of it today. They fought really hard. Always means a lot when you score a hundred for your country. To be able to do that here on my home ground is pretty special. Doesnt mean a lot now as we didnt win the game. (Well) move on now to Brisbane, we have a very good record there. Looking forward to playing there in a few days time. Wanted to be a little bit more aggressive at times, went up and down through the gears throughout my innings, absorbed the pressure when needed to. Not too much else, just watched the ball hard and concentrated well. Nice to spend some time.
Most overs batted out by India in 4th innings in draws 150.5 v Eng Oval 1979 136.0 v WI Kolkata 1948/49 132.0 v WI Mumbai BS 1958/59 131.0 v Pak Delhi 1979/80 131.0 v Aus Sydney 2020/21 *
Most overs batted out by Asian teams in 4th innings in draws in Australia 131.0 Ind Sydney 2020/21 * 89.5 Ind Sydney 2014/15 85.0 SL Cairns 2004 75.0 Ind Adelaide 1980/81
After the fall of the two half-centurions, India had to go for the draw as Vihari injured his hamstring and it really wasnt an easy pitch to bat on. Ashwin, peppered by some fiery short-ball stuff immediately after tea, was living dangerously and was put down by Abbott (the sub fielder). There were desperate appeals and every delay by the batsmen frustrated the Australian captain. Vihari, potentially playing for a spot in the team, had to counter the second new ball and then block out a session and a half with one hamstring. The four main Australian, all locals, bowlers gave their best, but the Vihari-Ashwin pair negated everything thrown at them stoutly. It was a blockathon which lasted 259 balls before both sides decided to shake hands for a draw. Thats a fitting tribute to the birthday boy and the great Wall of India - Rahul Dravid. Four dropped catches today - three from Paine; did that cost the game for Australia? Lets find out what the captains have to say..
This is the best format, undoubtedly! A perfect Test and we have no winner. Good luck explaining this to someone who doesnt know anything about cricket! An incredible Test at the SCG which ebbed and flowed. Smiths century coupled with half-tons from Pucovski and Labuschagne put the hosts on top after one-and-half days. The Indian bowlers fought back hard to wrestle control from the hosts to end day two on a high. The pendulum again shifted towards the home team and Paines men were favourites to go 2-1 up with a day to go after setting a target in excess of 400. Not many would have backed a draw, leave alone an India win at the start of the final day. And, when Rahane was dismissed in the second over, the Aussies would have fancied their chances to wrap it up quickly. But, Pujara and Pant (promoted to five) had other ideas. The two contrasting batsmen put the hosts under immense pressure by backing their own strengths. The Indian keeper-batsman, who copped a blow in the first dig, walked out without an arm guard and put on a show with the bat. Yes, he was dropped twice by Paine, but the swashbuckling southpaw forced Paine to take Lyon off the attack on more than one occasion. Ironically, both the set batsmen were undone playing the way they had been playing the whole innings. While Pant missed his ton by three runs trying to a play high-risk shot against Lyon, Hazlewood got one to beat Pujaras block.
Harsha Bhogle: I have been hugely impressed by the steel and resolve in this Indian team. Whether it was fighting back after Adelaide or saving a lost game here in Sydney. Outstanding.
Top Tweets About The Story