Islamic State: Kurdish forces threaten to stop guarding camps.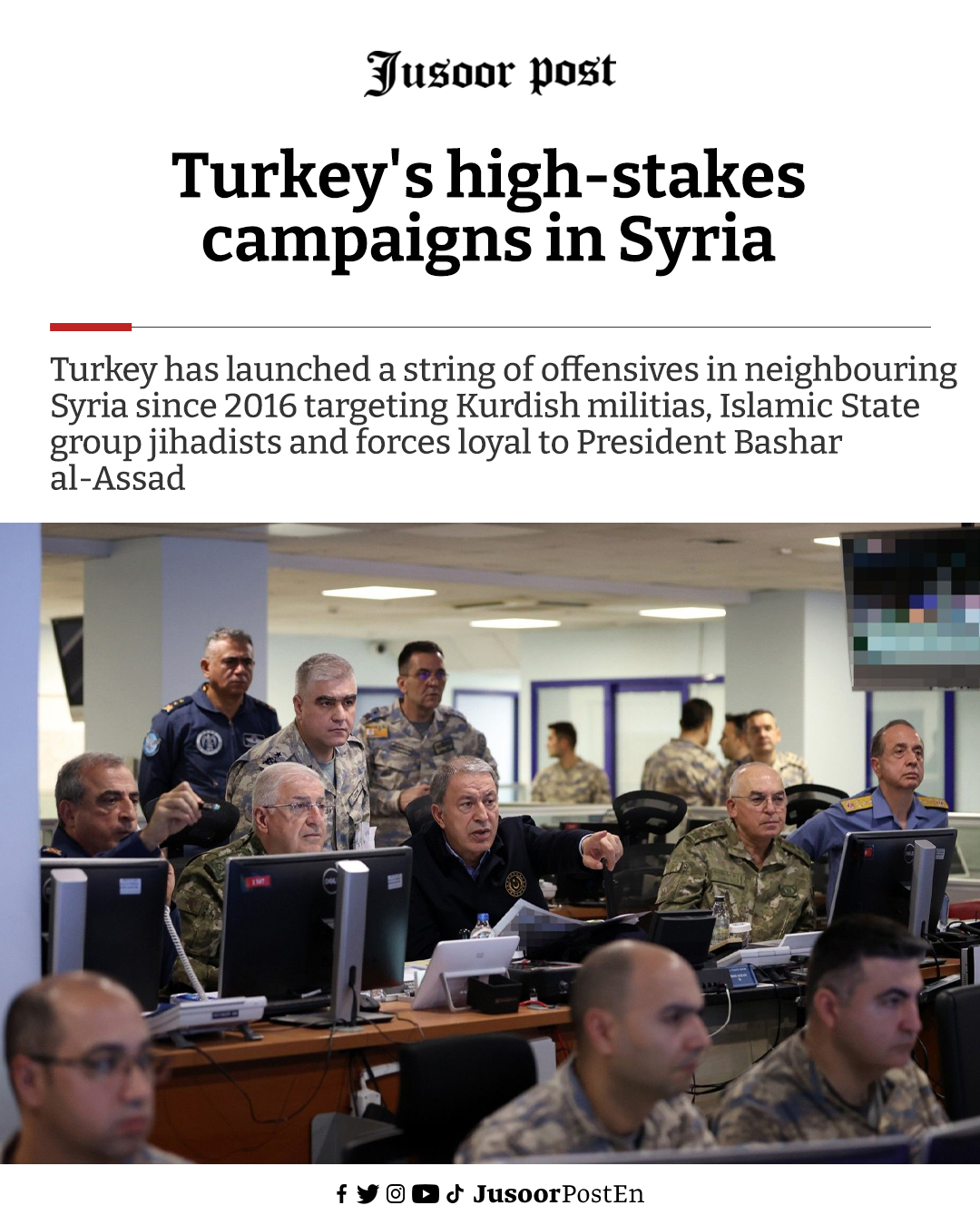 The SDF - a mostly Kurdish militia alliance backed by the US - has denied any involvement in the attack, and has accused Turkey of using it as a pretext to justify a long-planned cross-border offensive.
On Wednesday, Turkish President Recep Tayyip Erdogan said that the strikes were "only the beginning" and that he was determined to secure Turkeys border with Syria by establishing a "security corridor".
"It would lead to a second civil war in Syria and our counter-terrorism operations against IS would stop," he said. "As part of the international coalition, we fought and defeated IS, and what Turkey is doing will undermine all of it."
During the international campaign against the Islamic State group, the US relied heavily on the Kurdish forces to root out the militants from Syria, and the SDF is still in charge of the prisons and detention camps that hold suspected IS fighters and their families.
The largest of these makeshift facilities, housing the families of suspected militants, is al-Hol. More than 50,000 people live there, two thirds of whom are children.
The SDF said that a number of Turkish air strikes targeted al-Hol. The attack killed seven security officials responsible for guarding the camp. Six foreign detainees escaped during the assault, but were later recaptured.
General Abdi has warned that further Turkish attacks would directly impact his forces ability to keep hold of these sites: "Our forces would be busy protecting our own people and families and we wouldnt be able to guard the camps."
"The Turkish authorities have targeted civilian facilities, services like power stations, oil production facilities," he added. "This will lead to mass migration and internally displaced people."
Since 2016, the Turkish military has launched three large-scale operations in northern Syria with the support of allied Syrian rebel groups, and it currently controls a swathe of territory running along more than 325km (200 miles) of its border.