Israel will stop Iran nuclear program with or without Joe Biden deal, Benjamin Netanyahu warns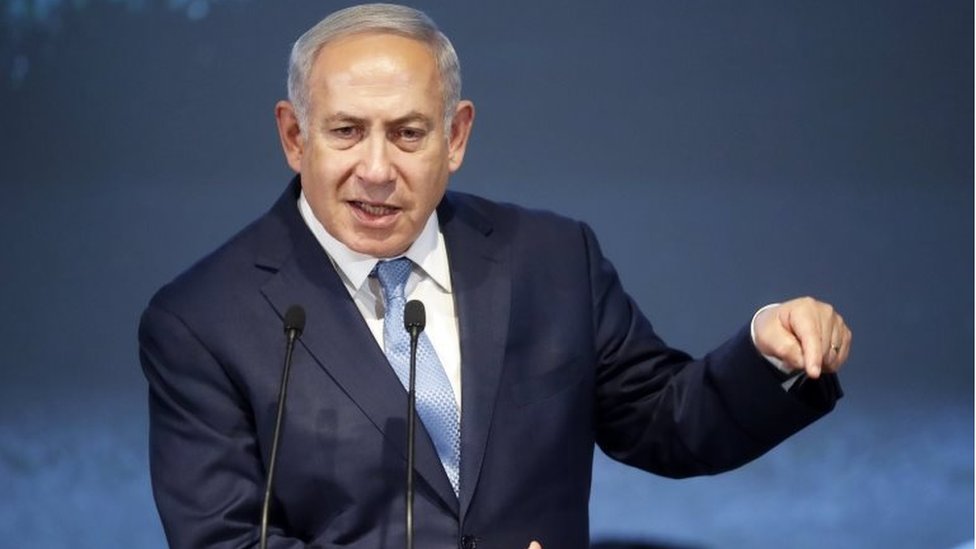 Israeli Prime Minister Benjamin Netanyahu has vowed that Iran will not be allowed to develop nuclear weapons, whether or not Tehran reaches a deal with President Joe Biden to revive the stalled Joint Comprehensive Plan of Action nuclear agreement.
Speaking at a memorial service on Tuesday, Netanyahu—who is currently facing corruption charges and preparing for Israels fourth general election in two years—said Israel was uninterested in Bidens proposed revival of the JCPOA, dismissing the government in Tehran as an "extremist regime," The Jerusalem Post reported.
Israel has always been staunchly opposed to the deal, and Netanyahu was a major influence on former President Donald Trumps decision to withdraw from the accord in 2018.
Netanyahu and other Israeli leaders believe that Tehran cannot be trusted to abide by any agreement, and consider an American détente with Iran a threat to Israels strategic position.
Israeli officials have been pressuring Biden not to return to the deal but the new administration has pressed ahead regardless. The Biden administration has said it will consult with allies including Israel on its Iran strategy, though it remains committed to the JCPOA.
Observers have speculated that Israel may take unilateral action to undermine the deal, for example, military strikes or cyber attacks against Iranian nuclear facilities. Israels major political parties are largely united in opposition to the JCPOA, despite the chaotic domestic political environment.
Israel has, in the past, attacked nuclear sites in Syria, Iraq and Iran. Israeli operatives are also suspected of having assassinated multiple Iranian nuclear scientists over the past decade, including top researcher Mohsen Fakhrizadeh in November.
"Israel isnt pinning its hopes on an agreement with an extremist regime," Netanyahu said of Iran. "We already saw what these agreements are worth... with North Korea," he added, referring to failed American efforts to prevent Pyongyang from establishing a nuclear arsenal.
On Thursday, Jews will celebrate the Purim holiday, which marks the saving of Jewish people from Haman, an Achaemenid Persian Empire official who had planned to kill all Jews in the empire some 2,500 years ago.
"2,500 years ago, a Persian oppressor tried to destroy the Jewish people, and just as he failed then, you will fail today," Netanyahu said, addressing his remarks to Irans leaders.
"We didnt make a journey of thousands of years to return to the land of Israel in order to allow the delusional Ayatollahs regime to finish the story of the rebirth of the Jewish people."
For all Netanyahus tough words, he is in a weakened position with the new president. For four years under Trump, Netanyahu enjoyed unquestioning support from the White House.
But now, Biden is expected to press the prime minister on human rights abuses of Palestinians in Israel and continued expansion of settlements on Palestinian land considered illegal under international law.
The corruption allegations swirling around Netanyahu will also concern Washington, D.C., and it was notable that Biden waited four weeks to call the Israeli leader after his election.
Top Tweets About The Story