Martyrdom of 10 Palestinians including 5-year-old girl in Gaza is latest act of Israeli impunity & barbarism had a face, it would have been that of Israel, which has targeted Palestinians without any care for strongly condemns Israeli airstrikes.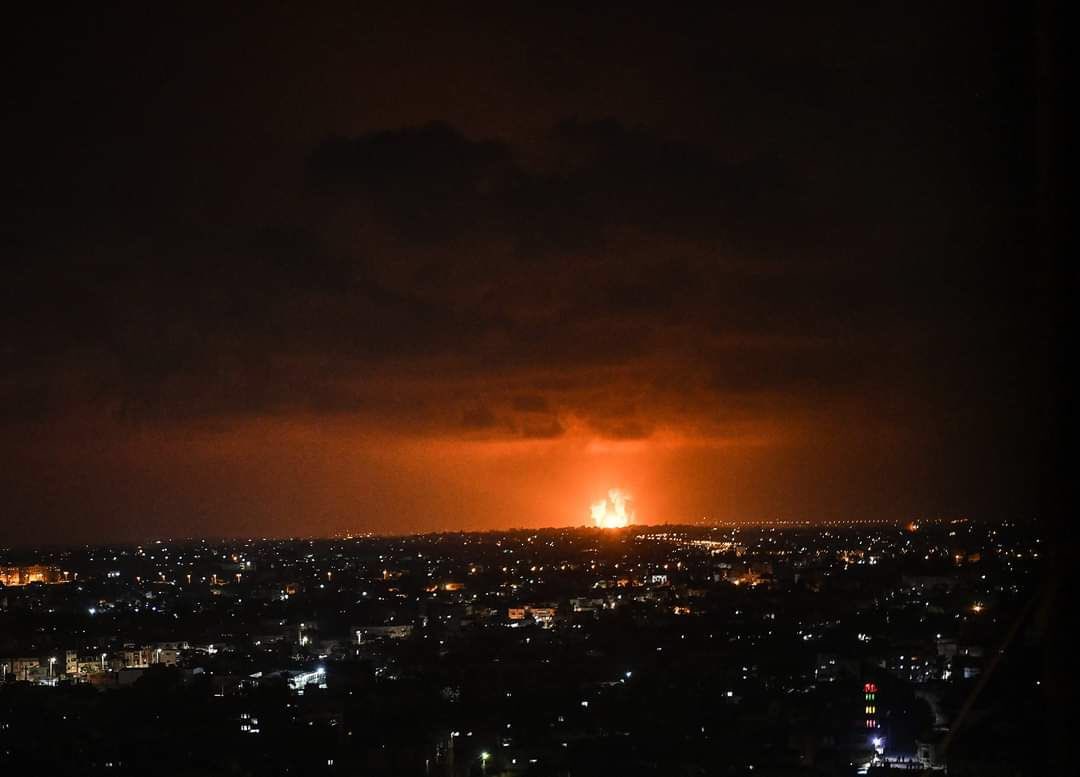 Israel launched surprise attacks across the Gaza Strip on Friday, killing 10 Palestinians, including a young girl and a senior commander from the Islamic Jihad resistance group.
Islamic Jihad launched at least 100 rockets toward Israel late Friday evening, the first retaliatory response on behalf of Palestinian resistance groups.
A spokesperson for Islamic Jihad told the network Al Jazeera that the resistance was prepared for a long battle with Israel if necessary that could last days or weeks.
The spokesperson added that Israel's surprise attack came despite ongoing efforts by Egypt to mediate a de-escalation with the group, following Israel's arrest of a senior Islamic Jihad commander in the West Bank earlier this week.
Fawzi Barhoum, a Hamas spokesperson, told Al Jazeera that Israel had exploited the willingness of the Palestinian resistance to engage in Egyptian-mediated de-escalation efforts to launch a premeditated attack.
Israeli Prime Minister Yair Lapid stated that the attack on Gaza "will take as long as it needs" raising the horrifying prospect that 2.1 million Palestinians in Gaza are facing yet another of Israel's regular spasms of killing and destruction.
In an apparent attempt to justify the attacks, Israel claimed that Islamic Jihad members it killed on Friday planned to use "anti-tank missiles and sniper rifles" against Israeli targets, according to Tel Aviv daily Haaretz.
According to the Tel Aviv newspaper, officials claim this is because Israel had already destroyed "hundreds of Hamas positions and infrastructure" in previous attacks.