Israel's Netanyahu has hours to form a new government and no clear path to do it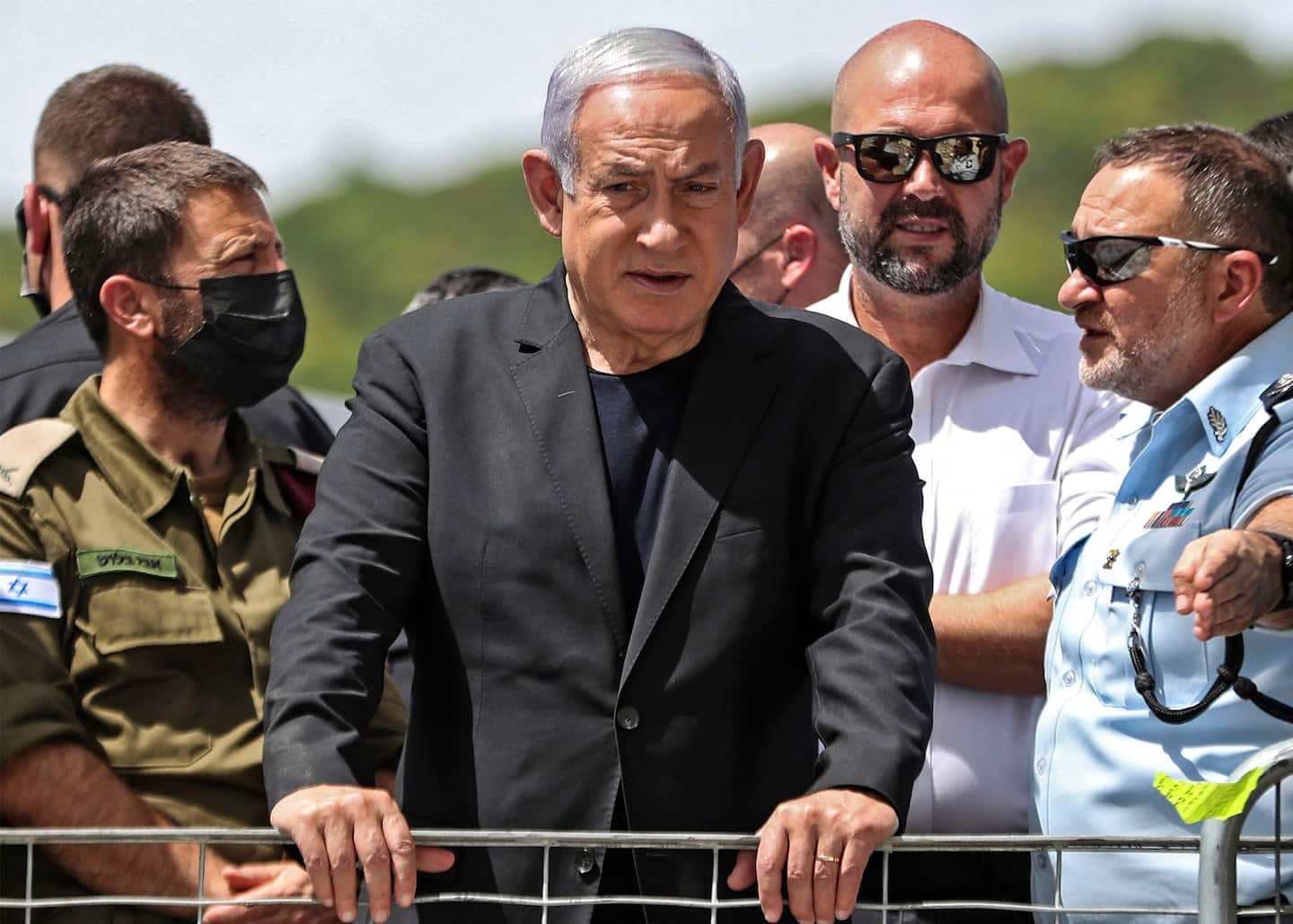 JERUSALEM — Israeli Prime Minister Benjamin Netanyahu faces a Tuesday deadline to form a new government amid signs that he has no path to a parliamentary majority, which would prolong the countrys unprecedented political stalemate and threaten to end the record run of Israels longest-serving leader.
Netanyahu's 28-day window to build a government after failing to win an outright majority in March elections will expire at midnight. If the prime minister fails to reach a deal with potential partners, President Reuven Rivlin will turn to one of his rival lawmakers, who are already trying to negotiate the first coalition to exclude Netanyahu in 12 years.
Not even a frenzy of last-minute proposals — including an offer Monday that he would let one of his rivals take the top job for one year — have managed to attract the support Netanyahu needs in the Knesset, Israel's parliament.
Netanyahu is now pushing for his Likud party to rush through a change in the law that would permit the direct election of prime ministers, allowing him to bypass parliamentary negotiations entirely.
One after another, the prime minister's potential partners have responded to his overtures with the message, essentially, that they don't trust him to keep his promises.
"A critical mass has been reached," political analyst Ben Caspit wrote in the Maariv newspaper. "Nobody believes a single word he says; there isn't a single sap in the entire political establishment who will agree to any arrangement with him. He is going to need a miracle to create a new rabbit."
But Netanyahu's reputation as a political escape artist meant that Israelis were riveted to the last hours of negotiations. It remained far from certain whether the constellation of right-wing, leftist and Arab parties that make up the anti-Netanyahu "Change Coalition" would be able to cobble together a power-sharing agreement.
Some handicappers said the brinkmanship could still end with one key leader, former defense minister Naftali Bennett, throwing his Yamina Party's seats behind Netanyahu.
The uncertainty is familiar to Israelis who have endured four inconclusive national elections in the last two years, a crippling period of political paralysis. Each time, Netanyahu's Likud has garnered the most votes, but his right-wing coalition has fallen short of a controlling majority.
Netanyahu has remained at the head of mostly caretaker governments as budgets and planning have been largely frozen at a time of regional instability and a worldwide pandemic.
Even an emergency unity government formed early in the coronavirus outbreak last year failed to pass a budget and collapsed amid infighting after only seven months.
This fourth attempt to tease a workable coalition from the scrum of fractious party politics has been particularly complex. Netanyahu, seeking to expand his base of support, campaigned at both ends of the political spectrum. He ran with an extremist right-wing Jewish party that calls for expelling Arabs from Israel but also embraced an Israeli-Arab party led by Islamists.
It was a bold strategy that seems to have been self-defeating. Both parties did well enough in the election to control parliamentary seats, but the far-right parties have blocked Netanyahu's attempts to form a government with support of the Arab party, which they call "supporters of terrorism."
The deadline comes as the country is still reeling from a deadly stampede at a religious festival that killed 45 ultra-Orthodox pilgrims. The tragedy raised questions about government safety oversight as well as the autonomy that Netanyahu and other leaders have granted ultra-Orthodox leaders who have been a key part of his ruling coalition.
Top Tweets About The Story