Jack Kirby's Son Denounces Trump Rioters in Captain America Gear: 'Disgusting and Disgraceful' - TheWrap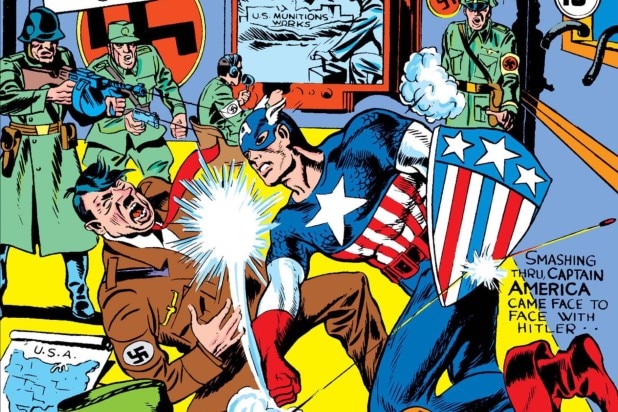 One of the more unfortunate images to come out of the deadly violence incited by Donald Trump last week was the sight of several pro-Trump rioters wearing clothing with Captain Americas shield as they ransacked the Capitol.
After all, as more than a few people noted at the time, Captain America is well known for a few things. Like for instance he defends democracy instead of working to overthrow it like Trumps supporters when they interrupted the certification of Joe Bidens lawful election victory. Also, hes a bitter enemy to genocidal fascists, instead of proudly associating himself with them, as a great many of Trumps supporters did during their violence. And of course, hes a patriot, unlike the traitors who started the American Civil War, whose flag several of Trumps rioters waved.
Naturally, fans of Marvels Nazi-punching superhero were not amused. Fortunately, theyll be pleased to know that according to Neal Kirby, son of comics legend Jack Kirby who co-created Cap with Joe Simon in 1941, his father would wholeheartedly agree with them. In a stirring statement shared Tuesday night by CNNs Jake Tapper, Kirby angrily denounced Trumps rioters who, he said, were examples of everything Captain America — and his father — opposed.
Top Tweets About The Story