RIP to the great James Hampton. He was the first character actor that I ever took note of, appearing in so many of my favourite movies & shows as a young kid. (Teen Wolf, Condorman, Police Academy 5, and F-Troop).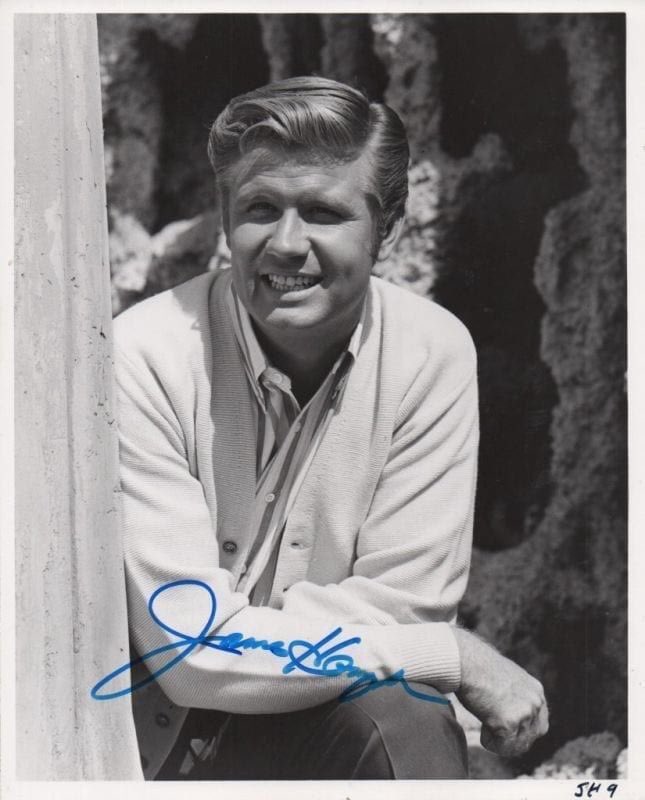 James Hampton, who played the bumbling bugler Hannibal Dobbs on F Troop, the prison inmate Caretaker in the original The Longest Yard and Michael J. Foxs furry father in Teen Wolf, has died. He was 84.
Hampton was great pals with Burt Reynolds — the two first met on a 1963 episode of Gunsmoke — and they were castmates in The Man Who Loved Cat Dancing (1973), The Longest Yard (1974), W.W. and the Dixie Dancekings (1975) and Hustle (1975). Plus, he wrote and/or directed several episodes of Reynolds CBS sitcom, Evening Shade.
The likable actor also portrayed handyman LeRoy B. Simpson on The Doris Day Show, was an unhinged villain on the final episode of Mannix, and also showed up in The Cat From Outer Space (1978), The China Syndrome (1979) and Sling Blade (1996).
Born in Oklahoma City on July 9, 1936, Hampton was raised in Dallas, where his parents, Ivan and Edna, owned a dry-cleaning store. He attended the University of North Texas as a theater arts major and was drafted into the U.S. Army, where — foreshadowing his stint on F Troop — he was in the cavalry at Fort Knox before seeing duty overseas.
After the service, he studied acting with Baruch Lumet, father of Sidney Lumet, at the Knox Street Theater in Dallas and appeared in plays at the Casa Mañana Theatre in Fort Worth before moving to New York to further his career.
He auditioned to star in a short film, The Cliff Dwellers (1962), and got the job when he offered to build the sets as well. The film surprisingly was nominated for an Oscar, giving Hampton his first trip to Los Angeles, where he was signed by prominent agent Walter Kohner.
Kohner got Hampton a gig on a May 1963 episode of Gunsmoke, where he played Jeb Willis, a naive young man who is accused of stealing a horse. Reynolds recurred as the blacksmith Quint Asper on the CBS Western, and the two became friends. "I think he liked my sense of humor," Hampton said.
Hampton took acting classes from Leonard Nimoy, then landed the part of Pvt. Hannibal Dobbs on F Troop. His character could play "Yankee Doodle" and "Dixie" on the bugle, though "Reveille" was a different story. The ABC comedy aired for just two seasons (65 episodes from September 1965 through April 1967) but lived on for decades in syndication.
"With all due respect, sir, I dont want to play that part," Hampton said he told director Robert Aldrich. "He said, Really? What is it youd like to play? I said, I want to play Caretaker. He said, Caretaker only has five lines. I said, Now he only has five lines."
His dialogue increased as he and Reynolds improvised scenes and Aldrich "saw there was a chemistry between me and Burt and turned us loose." (Chris Rock played Caretaker in the 2005 Adam Sandler remake).
Top Tweets About The Story