Japan widens virus emergency for 7 more areas as cases surge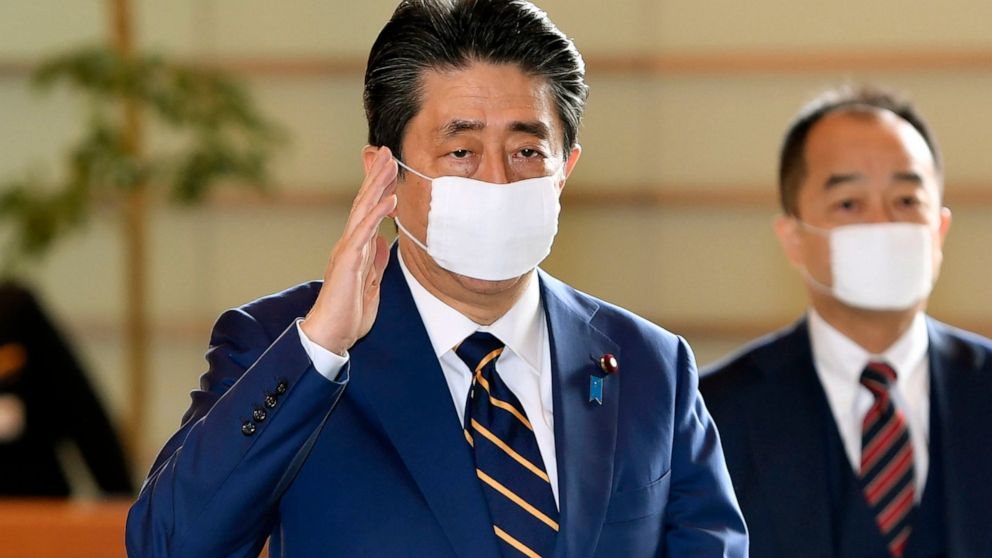 People wearing face masks to protect against the spread of the coronavirus cross an intersection on a street in Tokyo, Wednesday, Jan. 13, 2021.   | Photo Credit: AP
Japan expanded a coronavirus state of emergency for seven more prefectures Wednesday, affecting more than half the population amid a surge in infections across the country.
Prime Minister Yoshide Suga also said Japan will suspend fast-track entry exceptions for business visitors or others with residency permits, fully banning foreign visitors while the state of emergency is in place.
Mr. Sugas announcement comes less than a week after he declared a state of emergency for Tokyo and three nearby prefectures. The new declaration, which adds seven other prefectures in western and central Japan, takes effect Thursday and lasts until Feb. 7.
"The severe situation is continuing, but these measures are indispensable to turn the tide for the better," Mr. Suga told a news conference, bowing as he sought understanding from the public.
Mr. Suga said he put the seven prefectures in urban areas under the state of emergency to prevent the infections from spilling over to smaller cities where medical systems are more vulnerable.
The government is asking bars and restaurants in Osaka, Kyoto, Hyogo, Fukuoka, Aichi, Gifu and Tochigi prefectures to close by 8 p.m., employers to have 70% of their staff work from home and residents in the affected areas avoid going out for nonessential purposes.
Mr. Suga has been criticized as being to slow to act as the country's number of reported coronavirus infections and deaths roughly doubled over the past month to about 300,000 and 4,100. Both states of emergency were declared only after local leaders had pleaded with him to do so.
Experts have warned that even the state of emergency measures, which are non-binding and largely rely on voluntary cooperation, may be insufficient to significantly slow the infections.
Mr. Suga has faced criticism for not taking strong enough government action earlier in the outbreak. He mostly limited his interventions to asking the public to take basic safety measures such as wearing masks, washing hands and avoiding drinking and dining in groups until mid-December, when he finally announced the suspension of a government-subsidized tourism campaign.
Mr. Suga eventually took action after calls from the local leaders, while his support ratings nosedived in polls showing the public increasingly dissatisfied with his handling of the virus. He also came under fire for attending a pricy steak dinner that had eight participants in mid-December.
Mr. Suga took office in mid-September and pledged to keep the infections under control while also getting the economy back on track. He also promised to successfully hold the Tokyo Olympic, which were postponed from last year until this coming summer.
Top Tweets About The Story