Walking through Kyoto Station yesterday was like walking through a snowstorm..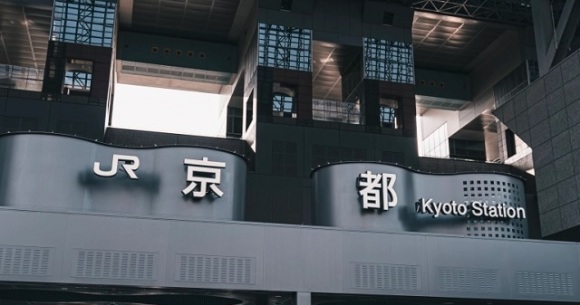 There's a lot of cool stuff to see in Kyoto, and it starts the second you get off the train. Kyoto Station is a stylish and modern building, with the full assortment of restaurants and souvenir shops you can expect at major rail hubs in Japan. What makes it especially nice, though, is the gigantic central concourse which lets in fresh air and natural sunlight, making it feel like you're both inside the station and outdoors at the same time.
Japan is experiencing a cold snap right now, and at around 3:30 p.m. on Tuesday snow started falling in Kyoto. It tapered off later in the afternoon, but started again in the evening, and conditions worsened as the night went on.
The amount of snow getting dumped on the city wasn't the only shocking aspect to the weather, either. Fierce winds whipped through Japan's former capital, and at times the snow wasn't so much falling as being blasted sideways until it collided with some sort of standing object.