NYTimes: Latest Threat to Hong Kong's National Security: Chocolates in Prison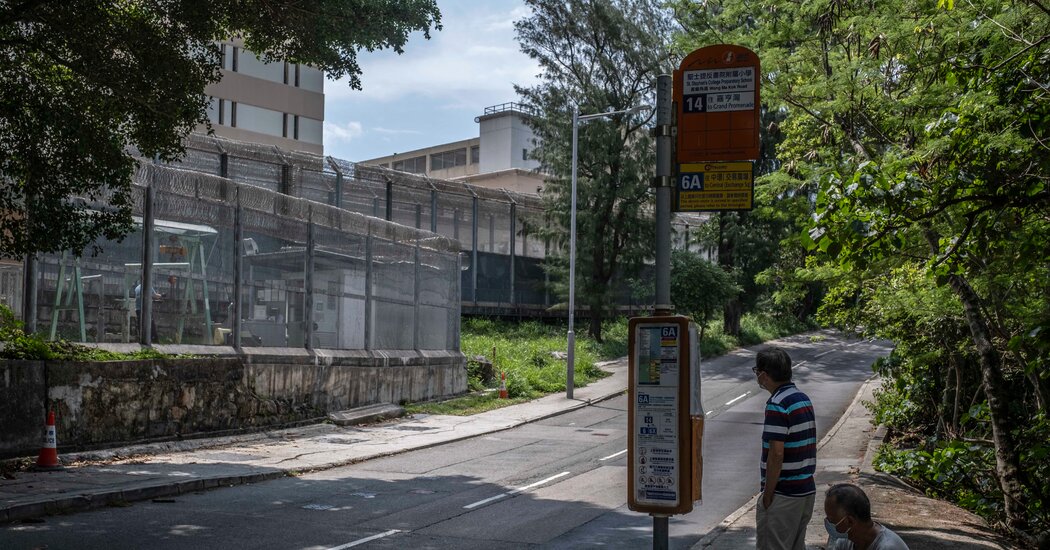 HONG KONG — As Hong Kong's crackdown on dissent has intensified over the past year, the authorities have singled out myriad acts and items that they say could threaten national security. Mass protests. Informal elections. Chanting slogans.
The city's top security official, Chris Tang, said last week that some people in Hong Kong prisons were accumulating chocolates and hair clips — items allowed in limited numbers — to "build power" and "solicit followers," with the possible goal of undermining the government.
"Many people may find it strange — they just have a few more hair clips, one more piece of chocolate, what's the problem?" he told reporters. Then he continued, "They make other people in jail feel their influence, and from there feel even more hate for the Hong Kong and central governments, and from there endanger national security."
Mr. Tang did not specify whom he was accusing. His comments prompted incredulity from several prisoners' rights advocates, one of whom called them "incomprehensible." But his remarks came amid a push by officials to cut off Hong Kong's growing numbers of imprisoned pro-democracy activists from the groundswell of public support they have inspired.
Since Beijing imposed a wide-ranging national security law on the Chinese territory in July 2020, more than 120 people have been arrested, many denied bail before trial. Thousands more have been arrested in connection to mass pro-democracy protests in 2019.
In response, a network of volunteers quickly emerged to support detainees. One group, the 612 Humanitarian Relief Fund, provided legal services and bail funds. Another, Wallfare, offered jailed protesters pen pals and supplies.
But in August, the 612 fund announced that it was disbanding, and this month, the police announced that they were investigating the organization for potential national security violations. On Tuesday, Wallfare said that it, too, was shutting down; a founder said the group "really just couldn't go on anymore."
The pressure on the jailed protesters and their supporters is emblematic of a broader, rapidly spreading chill on Hong Kong's civil society. The government has wielded the vaguely worded security law to suggest that even expressions of sympathy for antigovernment figures may be illegal. Dozens of pro-democracy groups, including churches and the city's largest teachers' union, have shut down in recent months.
On Wednesday, a judge sentenced 12 people, including several former lawmakers, for organizing or participating in a banned vigil last year for victims of the 1989 Tiananmen Square massacre. Some got suspended sentences, and others six to 10 months in prison.
The scrutiny has extended to prisoners and their supporters. The Hong Kong authorities have also fined several people for gathering near prisoner transport vans to show support to detained activists as they are shuttled from courthouses to prisons. The crowds have been accused of violating social distancing restrictions.
Top Tweets About The Story