Lebanon begins all-day curfew as virus spins out of control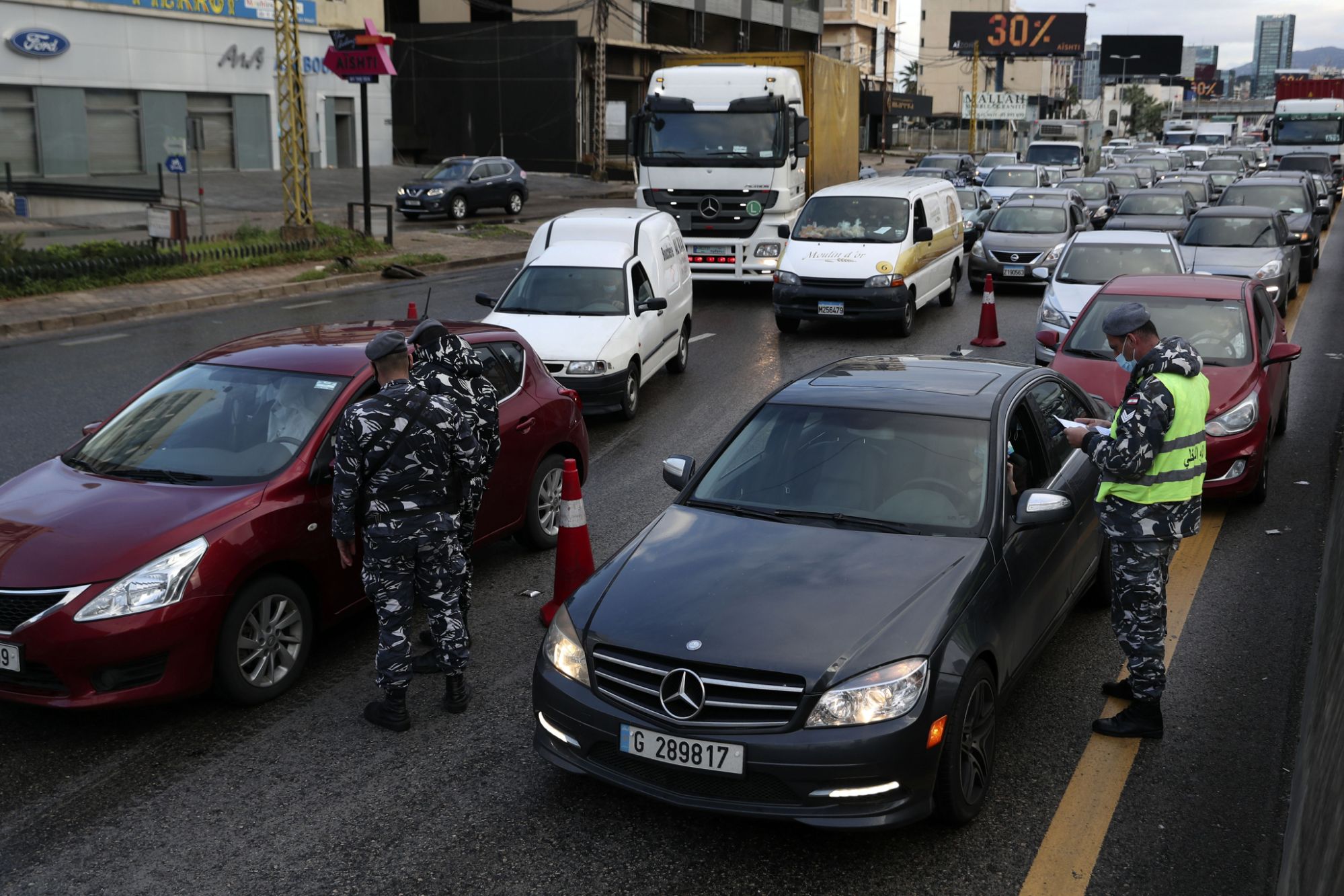 Police bike officers patrol on the empty waterfront promenade as the country starts a new lockdown, in Beirut, Lebanon, Thursday, Jan. 14, 2021. (AP Photo/Bilal Hussein)
BEIRUT -- Lebanese authorities began enforcing an 11-day nationwide shutdown and round the clock curfew Thursday, hoping to limit the spread of coronavirus infections spinning out of control after the holiday period.
For the first time, residents were required to request a one-hour permit to be allowed to leave the house for "emergencies," including going to the bakery, pharmacist, doctor, hospital or airport.
Authorities came under pressure to take a tougher approach after the countrys hospitals ran out of beds with daily infections reaching an all-time high of 5,440 cases last week in the country of nearly 6 million people.
The dramatic surge in infections began in late December. As most governments around the world tightened lockdowns, Lebanon relaxed health measures over the holidays, allowing restaurants and nightclubs to reopen with barely any restrictions in place. An estimated 80,000 expats flowed back into the country to celebrate Christmas and New Years with loved ones, many of them expats who skipped visiting in the summer due to the devastating Aug. 4 explosion at Beirut port.
"The holiday season should have been the time for lockdown. The season of crowds, shopping and parties," said Hanna Azar, owner of a money transfer and telephones shop. "They opened it to allow dollars into the country and now they want to close, especially in this economic crisis. People dont have money to eat."
Even before the coronavirus, Lebanon was going through an unprecedented economic and financial crisis that has seen its national currency and bank sector collapse and locked depositors out of the savings. Hospitals, long considered among the best in the Middle East, struggled to pay staff, keep equipment running and secure necessary medical supplies as dollars grew scarce.
Top Tweets About The Story