プレゼントマークでシェアしているのでみなさんが読めると思います。 私は写していきます〜📝 Major Covid Holdouts in Asia Drop Border Restrictions.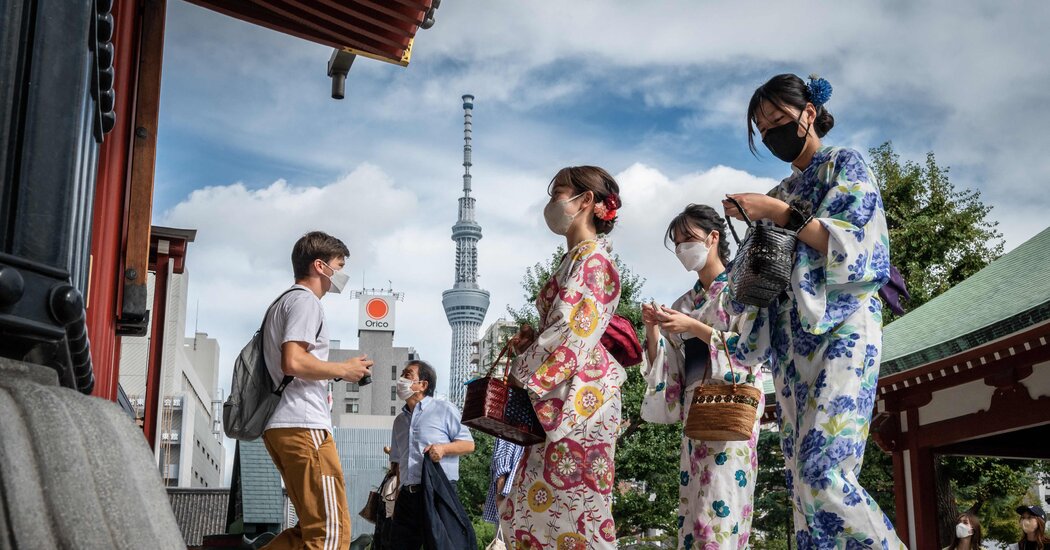 HONG KONG — After two and a half years of tight pandemic controls, some of Asia's last holdouts are finally opening their borders, as they move to bolster their economies and play catch-up with a world that has largely learned to live with Covid.
Hong Kong said on Friday that it would abandon mandatory hotel quarantine for people coming to the city starting next week, following a similar move by Taiwan. Japan said it would drop its daily limit on arrivals and fully open its doors to tourists on Oct. 11.
The flurry of moves this week has left just one major country with strict border controls: China, where the ruling Communist Party still clings to its "zero Covid" policy. Those who travel to China, mainly residents, still face 10 days of hotel quarantine at their own expense.
When the pandemic swept across the world in early 2020, many governments in Asia were quick to shut their borders, with most places locking out anyone who wasn't a resident. Reopening has been a grinding and slow process, as officials fretted over the vulnerability of their older populations and feared their health systems would buckle.
But the isolation has become difficult to bear, especially as much of the rest of the world has fully reopened. Cut off from big-spending tourists and facing economic headwinds, business leaders have increasingly pressured officials in Japan, Hong Kong and Taiwan to rethink their policies.
Last week, the World Health Organization chief, Tedros Adhanom Ghebreyesus, said that the end of the pandemic was "in sight," underscoring the collective readiness of many governments to begin to imagine a world beyond Covid-19.
"I'm conscious of the fact that, while we need to control the spread of Covid, we also need to ensure that there will be maximum activities in society and economic activities for society to carry on," John Lee, Hong Kong's top leader, said this week before the relaxation of the rules on Friday.
It was the starkest admission yet that the strict rules, tied closely to mainland China's pandemic policy, had come at a cost that officials were no longer willing to tolerate.