Men behind the masks: Who are Daft Punk?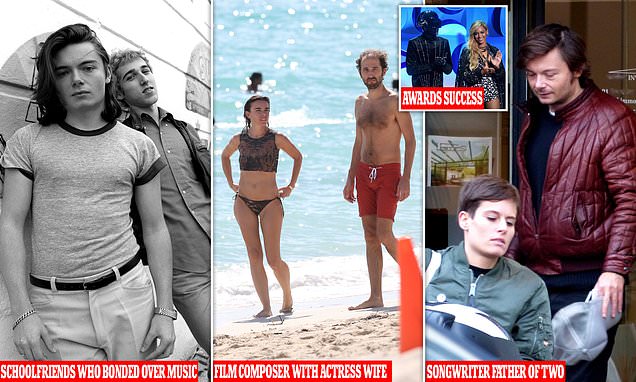 Dance duo Daft Punk left fans devastated yesterday when they announced theyve split after 28 years together. But just who are the men behind the distinctive robot helmets?  
Famously publicity shy, Guillaume Emmanuel de Homem-Christo (known as Guy-Manuel, or Guy-Man) and Thomas Bangalter have used their signature look to keep their identities largely under wraps - until now. 
FEMAIL has unmasked the elusive duo and delved into the private lives to reveal how they went from friends at a Paris state school in the early 1990s to chart-topping musicians with six Grammy wins and estimated personal fortunes of £50million.       
While many with similar success are household names, Homem-Christo and Bangalter have kept themselves and their families out of the spotlight, avoiding public events and only performing on stage when their faces are hidden behind helmets or masks. 
Homem-Christo is so private that hes never made a public appearance with his wife and has only been photographed off-duty a handful of times. Bangalter, whose father wrote Ottowan hit D.I.S.C.O, is married to French actress Elodie Bouchez and marginally more high profile - as well as being the chattier of the two. 
Glamorous other half: Bangalters wife, French actress Elodie Bouchez, is no stranger to the spotlight. Pictured together in Florida in 2013, where they were attending good friend Pharrell Williams wedding to model Helen Lasichanh
Ultra private: Little is known about Homem-Christos partner - believed to be called Guila and the mother of his two children (pictured together in Paris in February 2014)
Men behind the masks: Daft Punk fans were devastated yesterday after the French electronic dance duo (pictured in January 2014) announced theyve split after 28 years
Top Tweets About The Story