Pretty sure that no one assumed in March 2022 that it would be China that gets hit by gas shortages. Goes to show how often there tends to be bias towards assuming democratic weakness and authoritarian strength.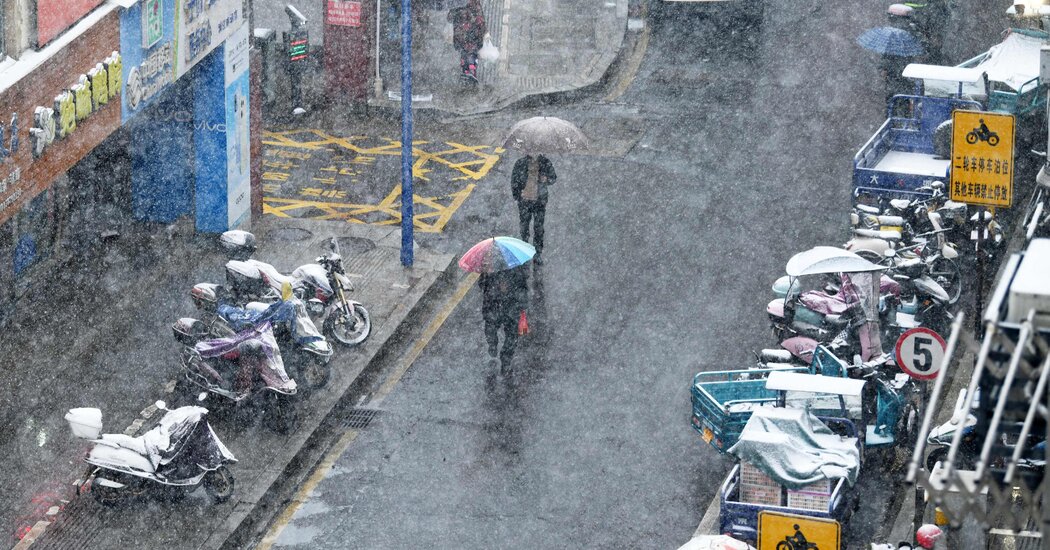 For many people across China, a shortage of natural gas and alarmingly cold temperatures are making a difficult winter unbearable. For Li Yongqiang, they mean freezing nights without heat.
"We dare not turn on the heat overnight — after using it for five or six hours, the gas stops again," Mr. Li, a 45-year-old grocer, said by telephone from his home in northern China's Hebei Province. "The gas shortage is really affecting our lives."
The lack of natural gas, which is used widely across China to heat homes and businesses, has angered tens of millions of people and spilled over into caustic complaints on social media.
One person in Hebei Province wrote of waking early four nights a week because she was too cold to sleep despite two comforters on her bed. A viral video on China's internet shows a high-rise apartment building in a different northern province, Shanxi, with the windows plastered with bright red posters of the sort often seen at Lunar New Year — except that these posters say "cold."
Already this winter, hundreds of millions of people have caught Covid since Xi Jinping, China's top leader, abandoned his "zero Covid" policy in early December. That policy had kept infections low but required costly precautions like mass testing — measures that exhausted the budgets of local governments. Many towns and cities now lack the money they need even to pay their own employees, much less to maintain adequate supplies of gas for homes.
The crunch, experts said, has exposed systemic weaknesses in China's energy regulations and infrastructure, while showing the reach of the global market turmoil provoked last year by Russia's invasion of Ukraine.
Russia has long been a major supplier of natural gas to China and many regions, particularly Europe. When Russia halted exports to Europe last summer, nations bid up world prices as they stockpiled supplies from elsewhere. A surprisingly warm winter has since helped push gas prices lower in Europe, but the bitter cold is now pushing them even higher in China.
At the same time, China's provincial and municipal governments have reduced customary subsidies for natural gas consumption that used to keep a lid on heating bills. The national government has responded by telling local governments to provide heat, without giving them money to pay for it. As a result, gas is effectively being rationed, with households receiving the minimum needed for cooking food but very little for heat.