Disney Parks has just announced that Avengers Campus, an entirely new land dedicated to discovering, recruiting and training the next generation of Super Heroes, will open June 4, 2021 at Disneyland Resort, inside Disney California Adventure Park.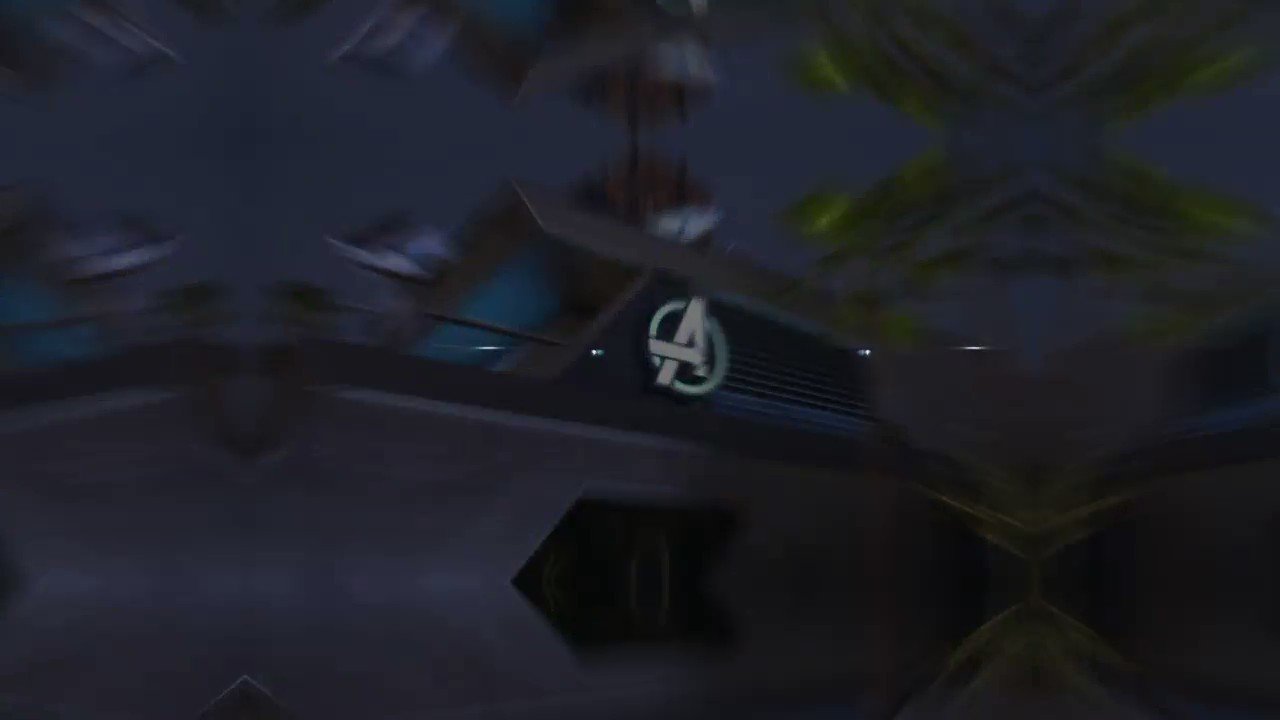 Calling all Super Hero Recruits—and yes, that means you! Disney Parks, Experiences and Products has just announced that Avengers Campus, an entirely new land dedicated to discovering, recruiting and training the next generation of Super Heroes, will open June 4, 2021 at Disneyland Resort, inside Disney California Adventure Park. And whether you're a lifelong fan of our favorite Super Heroes or you're only discovering them now, get ready to team up with the Avengers and their allies to live out your most heroic dreams in this fully immersive land that mixes innovative technology and fun for all ages.
"We are so excited to soon welcome our guests to Avengers Campus, our first land dedicated to Super Heroes," said Ken Potrock, president, Disneyland Resort. "Here, our cast members will unite to help guests of all ages find their super powers and create special memories."
Avengers Campus brings together Earth's Mightiest Heroes for the common good. The land is comprised of several heroic locations, each hosted by a different Avenger to share their unique powers, technology and knowledge with recruits.
At the first key area, the Worldwide Engineering Brigade—aka WEB—Tony Stark has assembled an incredible group of bright innovators like Peter Parker, who are dedicated to inventing new technologies that equip everyday people to become Super Heroes like the Avengers. It's at WEB where guests will experience the brand-new WEB SLINGERS: A Spider-Man Adventure, the first Disney ride-through attraction to feature the iconic friendly neighborhood Spider-Man.
"When we set out to create these extraordinary Super Hero experiences across the globe, we designed a new Spider-Man attraction for Disney California Adventure Park in an immersive land with amazing character experiences," said Scot Drake, portfolio creative executive for Walt Disney Imagineering. "We also crafted an original story that ties all the experiences together in ways that are authentic to these characters. We worked side by side with teams who brought the Avengers films and comics to life to create a place that champions the next generation of heroes."
Tom Holland reprises his role as Peter Parker in WEB SLINGERS: A Spider-Man Adventure, and the new attraction promises fun for the entire family through an action-packed adventure that invites guests to put their web-slinging skills to the test. Using innovative technology that's been adapted specifically for this attraction, guests will team up with Spidey and help capture out-of-control Spider-Bots before they wreak havoc on the Campus. During an open house at WEB, Peter Parker and the aspiring inventors ask guests to wear 3D glasses and test drive their latest invention, the WEB Slinger vehicle, which allows them to sling webs like Spider-Man and experience what it's like to have super powers.
Of course, the towering citadel of Guardians of the Galaxy – Mission: BREAKOUT!, which opened in Disney California Adventure in 2017, also looms high above Avengers Campus. Guests will continue to be the protagonists of this rockin' adventure as they help rescue our favorite cosmic gang of misfits.
Avengers Headquarters—look for the Quinjet sitting atop its roof!—will offer guests the opportunity to see some of their favorite heroes, such as Captain America, Black Panther or Black Widow, assemble to survey the campus. In fact, throughout Avengers Campus, Super Heroes come to life in ways that are more exciting than ever, from Spider-Man defying gravity as he flips 60 to 65 feet in the air above the rooftop of the WEB building; to Black Panther's loyal bodyguards, Dora Milaje, who impart their wisdom to recruits and share a sense of what it's like to be a member of this elite royal guard. Okoye, the leader of the Dora Milaje, also debuts for the first time in a Disney park as she leads this training encounter. And not far from Avengers Headquarters, guests can explore the overgrown ruins of an Ancient Sanctum and learn mysterious secrets from Doctor Strange, who will train recruits in the ways of the mystic arts by bringing this Ancient Sanctum to life with powerful spells (and at night, the Ancient Sanctum glows even more vividly with majestic colors and lights pulsating with mystic energy).
Science has never been as delicious or as delightful as experienced within the Pym Test Kitchen and Pym Tasting Lab. In the Pym Test Kitchen, just as Ant-Man and The Wasp use "Pym Particles" to grow and shrink just about anything, Pym Technologies applies this science to the creation of shareable bites, inventive entrees and sweet treats. Among the menu items are the Impossible™ plant-based large and micro meatballs with pasta, and the "Pym-ini," a panini served by the slice or as a long, multi-portion sandwich. All of it pairs perfectly with a glass of Pingo Doce, the distinctly green beverage from Avenger lore that will be available at Avengers Campus.
Top Tweets About The Story