Noah's Ark replica faces costly dilemma of biblical proportions via @foxnews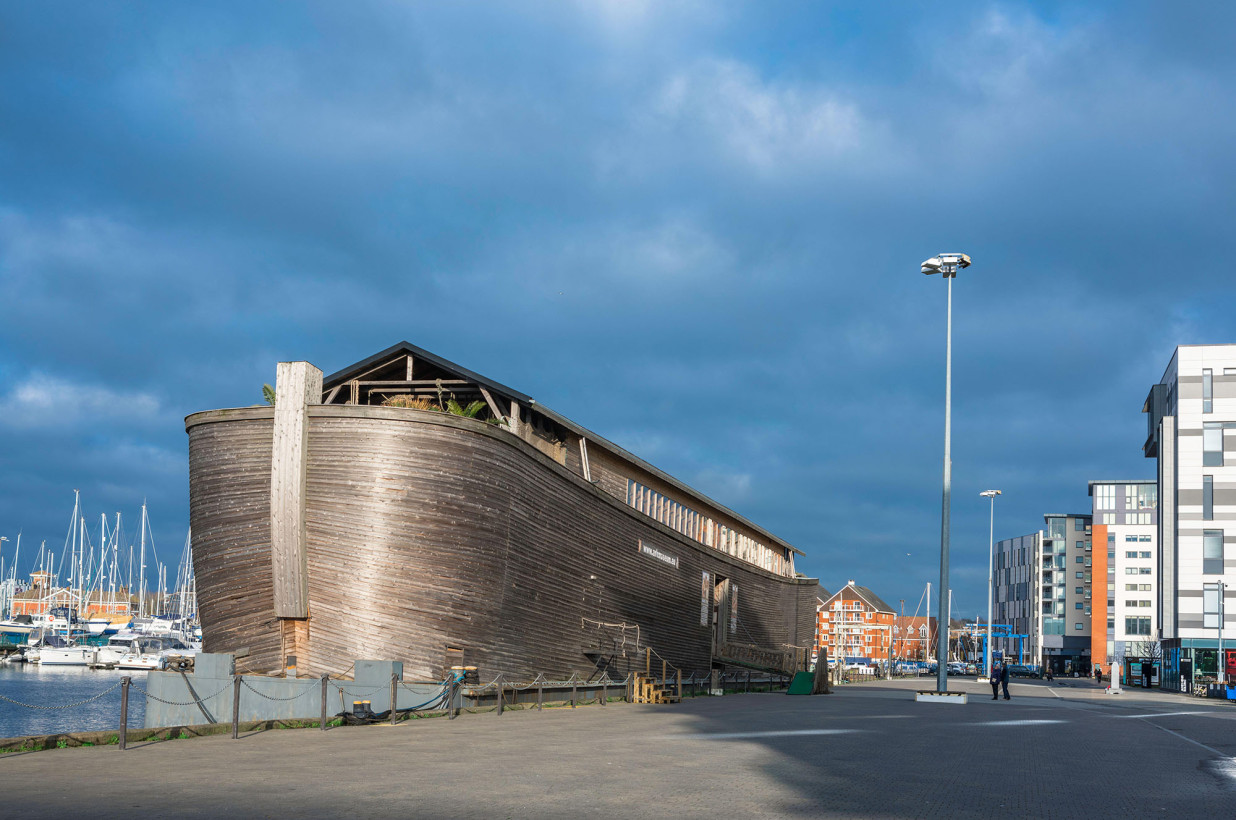 This material may not be published, broadcast, rewritten, or redistributed. ©2021 FOX News Network, LLC. All rights reserved. Quotes displayed in real-time or delayed by at least 15 minutes. Market data provided by Factset. Powered and implemented by FactSet Digital Solutions. Legal Statement. Mutual Fund and ETF data provided by Refinitiv Lipper.
A Dutch replica of the biblical animal-rescuing ark has been held in the U.K. for 19 months because it is deemed unseaworthy — sparking a diplomatic spat and $700-a-day fines, according to a report.
The 230-feet long floating museum made a rare trip out of Holland in November 2019 to dock in Orwell Quay in Ipswich — where it was impounded by coastguard officers who refused to let it sail away, according to official documents obtained by the Ipswich Star.
"We do have concerns about this vessel and we cannot rely on the grace of God that it can be safely towed to Holland," officials from the Maritime and Coastguard Agency wrote in the documents.
They cited the $3.7 million ark being 61 years old, as well as it lacking necessary certificates and information about its weight and stability, the report said.
The ark's owner, Dutch TV producer Aad Peters, said that the vessel had been permitted to make previous trips because it is a "non-certified floating object" not required to comply with international regulations.
The Dutch Government has been lobbying U.K. Transport Secretary Grant Shapps, as well as the U.K.'s Foreign, Commonwealth and Development Office, the report said.
"It's a very strange and unusual issue to crop up," he told the local paper. "We're working with the Dutch authorities and are trying our best to get it back to Holland one way or another."
Top Tweets About The Story