For Biden and NATO, Turkey is a Headache That's Here to Stay via @politico @stevenacook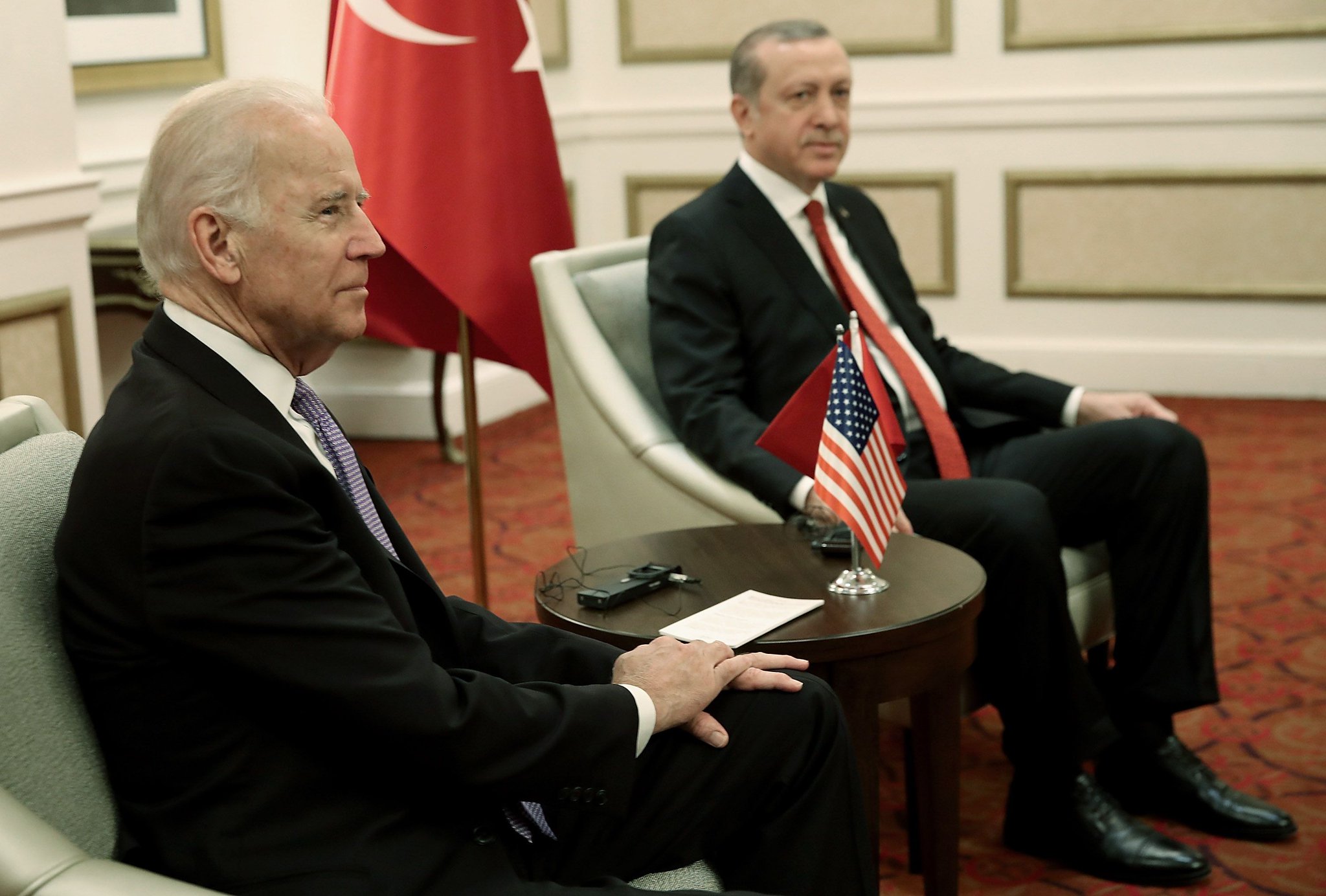 "Read-outs" of presidential conversations with world leaders are hardly literary affairs. They usually consist of confirmation that the discussion took place and a short summary of the conversation in a few clipped sentences. And, like everything else in Washington, read-outs are part of a game that journalists, analysts and online commentators play to divine what was actually said, the rapport between leaders and the state of bilateral relations between the United States and the country whose president, prime minister or king was on the other end of the line.
Turkey-watchers inside the Beltway are eagerly awaiting reports from Monday's planned conversation between President Joe Biden and Turkey's President Recep Tayyip Erdogan on the sidelines of the NATO summit in Brussels. After the two leaders' first phone call in April, the frostiness between the NATO allies jumped from the page of the two-sentence readout. It didn't help that Biden was placing the call to warn Erdogan that the White House would be recognizing the 1915 Armenian Genocide, a step Turkey has vehemently opposed for decades.
Biden's decision to recognize the genocide, and his administration's overall willingness to be tougher on Turkey, heightens the drama surrounding Monday's highly anticipated meeting. Ankara's relations with the United States, Europe and NATO have been on the skids for nearly five years, as Turkey has flexed its muscles by buying Russian weaponry, menaced NATO allies in the Eastern Mediterranean and cracked down on domestic opponents in a wave of repression. There is a growing sense inside the Beltway that official Washington has finally had enough with the Turkish government.
So will Joe from Scranton give Erdogan the "C'mon man! No malarkey!" treatment? That would certainly warm the hearts of an array of lawmakers, policy experts, journalists, human rights activists and dissidents, but it probably will not amount to much even if Biden privately reads Erdogan the riot act. Despite the braying for a pound of Turkish flesh in Washington these days, those expecting fireworks at the Biden-Erdogan meeting are likely to be disappointed. Biden can't do much about the geopolitical dilemma Turkey poses, and he is not likely to acknowledge the tension — at least publicly — given his emphasis on repairing transatlantic ties and showing solidarity with allies. Ankara will remain a NATO ally on paper, but it has long stopped being a partner — and that isn't about to change anytime soon.
Turkey's advantage within NATO has always been its location. Close to Russia, the Middle East and the Balkans, the country is an indispensable asset on NATO's southeastern flank. This has always given Ankara a certain amount of freedom to pursue policies that didn't quite align with NATO, whether it was the soft authoritarianism of four successful military coups between 1960 and 1997 or the occupation of northern Cyprus that began in 1974 and continues today. In recent years, Erdogan, who regards Turkey as a great power in its own right, has tested the limits of Ankara's privileged position.
Although Biden is unlikely to take Erdogan to task in front of cameras in Brussels, his administration has responded to the long list of irritants on the U.S.-Turkey agenda by markedly changing the tone of bilateral ties. The State Department has been unusually tough (by its own mealy-mouthed standard) on the Turkish government's use of riot police against student protesters and the sham trial of a Turkish businessman and American academic who were absurdly accused of plotting the failed July 2016 coup d'état. The White House itself issued a statement when Turkey withdrew from a 2011 multinational agreement to combat domestic violence against women, which the Turkish president's office claimed was "hijack[ed] by a group attempting to normalize homosexuality."
And then, of course, there was the Armenian genocide recognition, something Armenian-American activists were hoping to see from President Barack Obama, but he punted for fear of upsetting an important American ally. A lot has changed since then, though.
Other, longer-standing differences between the allies include the fight against the Islamic State in Syria, where the United States has relied on a Kurdish fighting force that Turkey regards as a terrorist organization; the presence of Erdogan arch-enemy Fethullah Gulen in the United States; and the beatdown Turkish security agents gave to American citizens protesting Erdogan in May 2017.
Top Tweets About The Story