Older Oregonians upset teachers set to get COVID-19 vaccine before them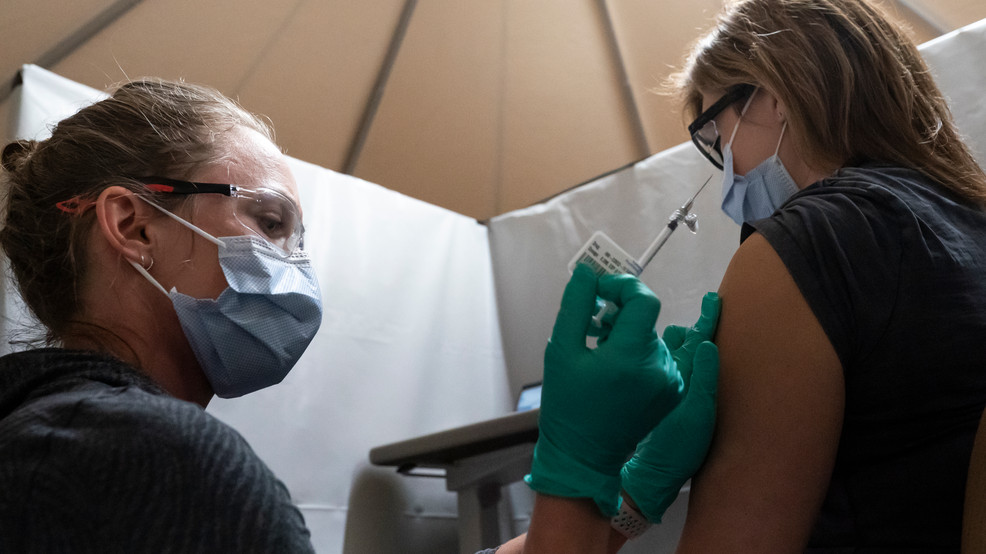 PORTLAND, Ore. — Some senior citizens in Oregon are angry that Gov. Kate Brown moved teachers in front of them when it comes to getting vaccinated for COVID-19.
"Look, these are really, really tough decisions and the harsh reality is we do not have enough vaccines to vaccinate everyone at once," she said Friday.
Many Oregonians in their 70s and above contacted KGW to share their outrage. Trish Smith said she was surprised to hear the governor's order putting teachers first.
Smith is 77, lives alone and would love to get the coronavirus vaccine. She has a condition that makes it hard for her to breathe. But because she lives independently, she will have to wait until tens of thousands of teachers and support staff get their COVID-19 shots first.
That runs counter to a recent recommendation by a Centers for Disease Control and Prevention (CDC) panel that puts older Americans first -- and Smith knows it.
The Oregon Education Association represents 44,000 teachers across the state and is one of the most powerful unions in Oregon. Its president, John Larson has nothing against older Oregonians.
"All things being equal, if they werent being put into that situation -- if they could continue with comprehensive distance learning -- then you probably should prioritize the elderly," Larson said.
"If the governor is going to insist that schools reopen to in-person instruction, then we must insist that they be vaccinated before they do that," said Larson "They need some modicum of safety in order to feel they can go back and do their jobs without fear."
Top Tweets About The Story