Patrick Schwarzenegger joins the star-studded cast of the HBO series The Staircase - Daily Mail #PatrickSchwarzeneggerjoinsstarstuddedcastHBOseriesStaircase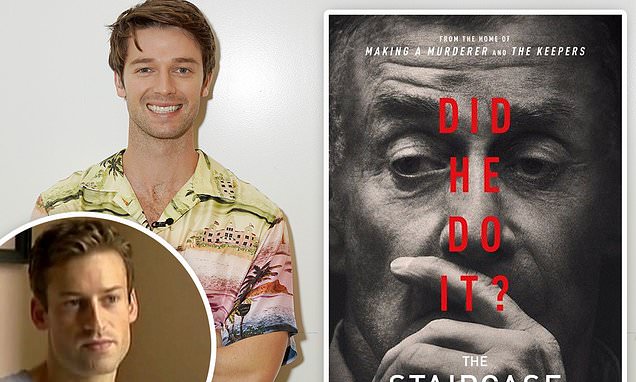 On Thursday, Deadline Hollywood reported that the 25-year-old actor had joined the star-studded line-up that includes Colin Firth, Toni Collette, Parker Posey, Juliette Binoche, Rosemarie DeWitt, Sophie Turner and Odessa Young.    
The limited series is centered the real life story of novelist Michael Peterson (Colin Firth) who was accused of murdering his second wife, Kathleen (Toni Collette) in 2001.  
The eight-episode show has been in development for two years and is based on the 2004 docuseries of the same name, which was updated with new episodes in 2018, reports Variety. 
The show initially premiered on Canal+ before it moved to Netflix, where it received widespread attention and garnered critical praise. It is also inspired by various books and reports about the case of Michael.   
Top Tweets About The Story