Pension protests pile pressure on Macron ahead of crucial vote for France.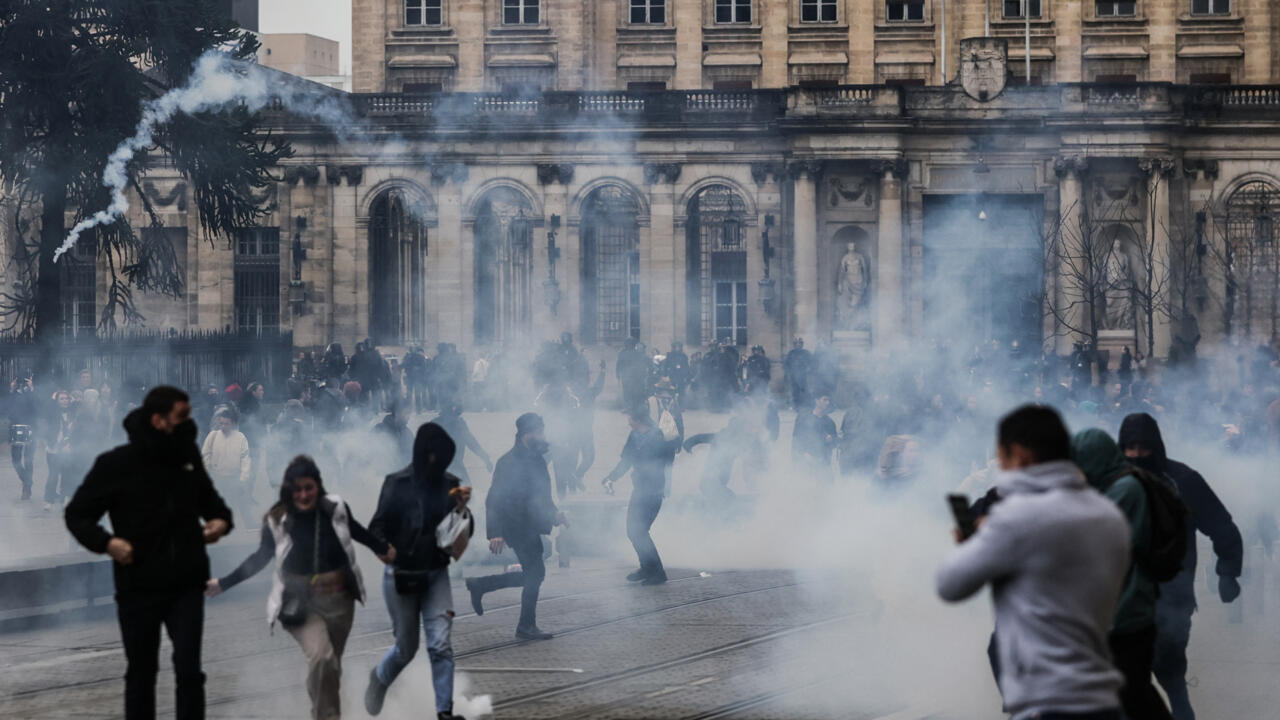 © 2023 Copyright France 24 - All rights reserved. France 24 is not responsible for the content of external websites. Audience ratings certified by ACPM/OJD.
French President Emanuel Macron faces a critical test on Monday when the National Assembly is due to examine no-confidence motions filed after his government bypassed parliament on Thursday to push through a deeply unpopular pension reform, sparking days of unrest.
The move, which followed weeks of protests against the pension overhaul, triggered three nights of unrest and demonstrations in Paris and throughout the country, reminiscent of the Yellow Vest protests that erupted in late 2018 over high fuel prices.
Centrist group Liot proposed a multiparty no-confidence motion, which was co-signed by the left-wing Nupes alliance. Hours later, Frances far-right National Rally party, which has 88 National Assembly members, also filed a no-confidence motion.
But even though Macrons party lost its absolute majority in the lower house in elections last year, there was little chance the multi-party motion would go through – unless a surprise alliance of lawmakers from all sides is formed, from the far-left to the far-right.
The leaders of the conservative Les Républicains (LR) party have ruled out such an alliance. None of them sponsored the first no-confidence motion filed on Friday.
In the southern city of Nice, the political office of LR party leader Eric Ciotti was ransacked overnight and tags were left threatening riots if the motion was not supported.