Protesters torched the Congress building in Guatemala City as protests raged across country over a controversial budget bill that brought a series of long-simmering crises to a boiling point. #Guatemala @TheWarMonitor @federicoalves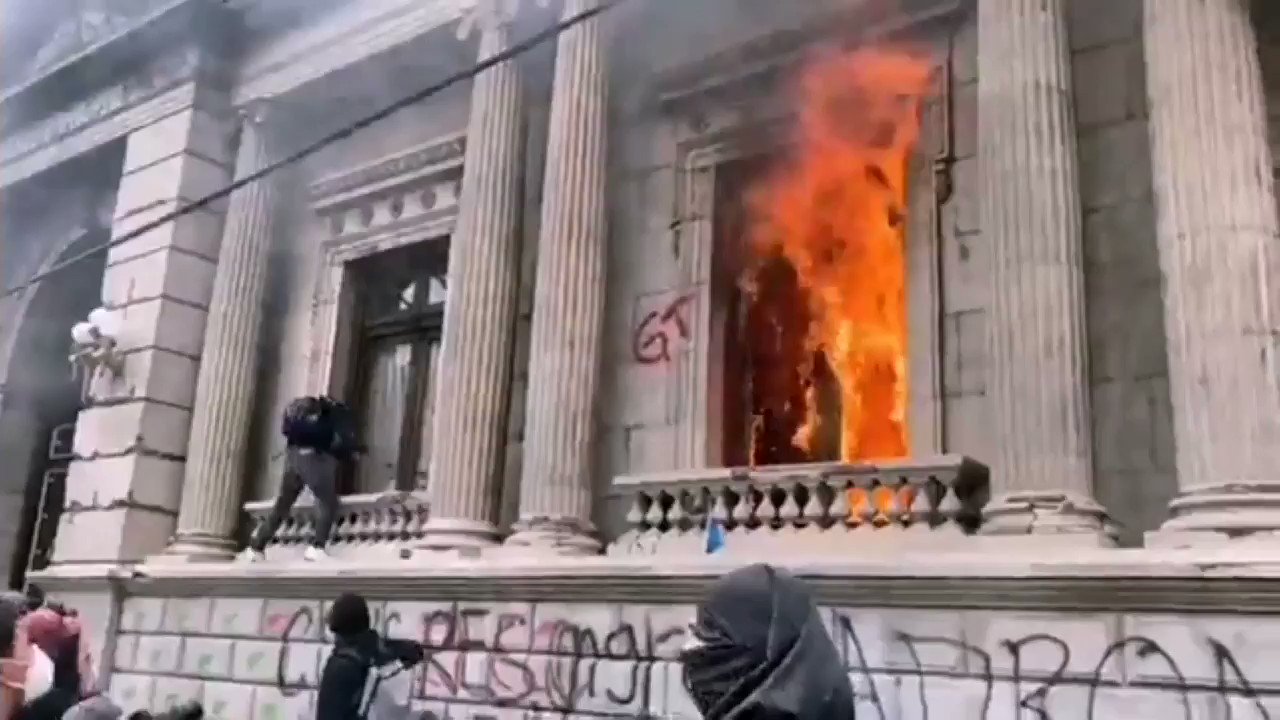 Hundreds of anti-government protesters in Guatemala have vandalised and set fire to parts of the Congress building, before being dispersed by riot police.
The opposition says the budget prioritises big infrastructure projects to be handled by companies with government connections and overlooks the social and economic impact of the Covid-19 pandemic.
Another key complaints is that the budget was passed by parliament while the rest of the country was distracted by the after-effects of two damaging storms, Eta and Iota.
Vice-President Guillermo Castillo earlier expressed his opposition to the budget, and said that both he and Mr Giammattei should step down "for the good of the country".
Top Tweets About The Story