Referendums begin in Russian-occupied regions of Ukraine; long lines form at borders as Russians flee military call-up.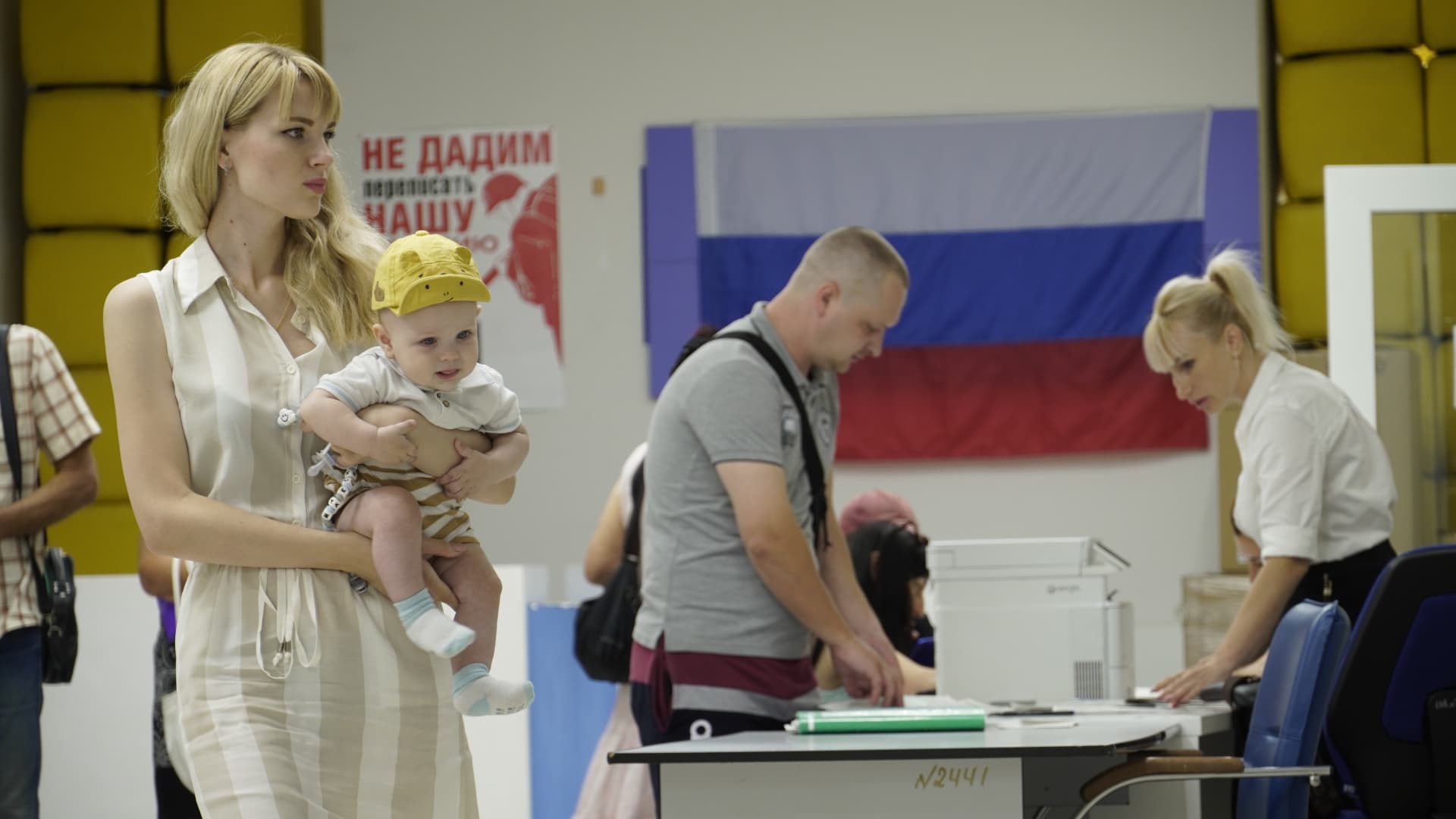 Referendum voting in Russian-occupied territories of Ukraine is underway, Russian state media has reported. Western and Ukrainian officials are rebuking them as a sham used by the Kremlin to legitimize Russian annexation of Ukrainian territory, as it did in Crimea in 2014. Moscow rejects the accusations.
Ukrainian President Volodymyr Zelenskyy is urging Russians to protest against the war. More than 1,300 people across Russia were arrested this week for demonstrating against Russian President Vladimir Putins announcement Wednesday of "partial" military mobilization to send more troops into the war in Ukraine, which he calls a "special military operation."
In May, both nations began the formal process of applying to NATO as Russias war in Ukraine raged. All 30 members of the alliance have to ratify the countries entry into the group.
Senior Chinese diplomat Wang Yi told Ukraine Foreign Minister Dmytro Kuleba that all efforts conducive to peaceful settlement of the Ukraine crisis must be supported, state media reported on Friday."Sovereignty and territorial integrity of all countries must be respected," he said on the sidelines of the U.N. General Assembly, adding that China always stands on the side of peace.Both diplomats last spoke to each other on a call in April. 
The stunning superyacht was initially restricted from leaving its anchorage by German authorities on March 3. Usmanov entered the crosshairs of the U.S. and its allies following coordinated global sanctions on Russian elites with Kremlin ties after Russia invaded Ukraine on Feb. 24.