Rihanna Flaunts SAVAGE Curves In Lingerie, Pasties, Full-Blown Booty! #billboardsavagexfenty #valentine #valentinesdayelle #newsavage #fentycampaign #video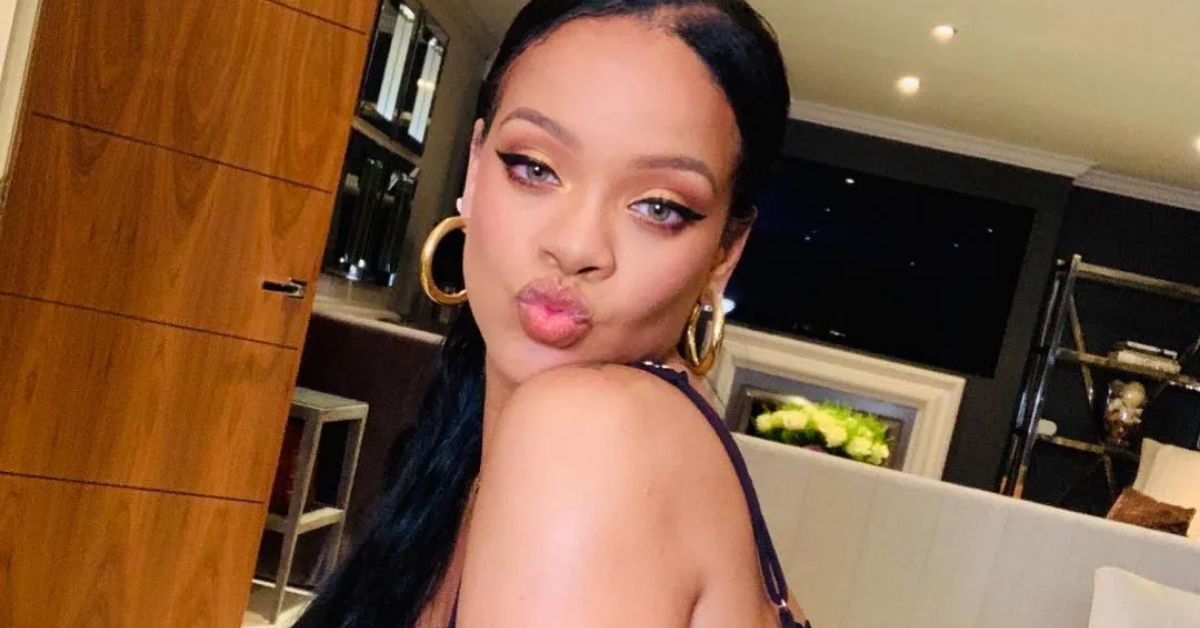 The Diamonds singer just dropped pictures and video of the new pieces from her Savage X Fenty line, and luckily for us, she decided to try it all on and share it with the world! As you can imagine, the collection includes everything red, and sexy styles including see-through bras, and matching thong-style bottoms. Ya, she is wearing that one too! The singer shared the mind-blowing images on Instagram which includes pasties and a whole lot of skin -- you better be sitting down for this one!
"You're not my only Valentine..." Rihanna captioned the heart-stopping pictures! In the sexy snaps, RiRi shared not only one image of her sporting the lingerie, but several different photos, including one video that encompasses the whole photoshoot! Scroll Down To See It!
As you can see, she is sporting a sheer bra with tiny heart-shaped pasties covering her nipples, joined with the matching bottoms which left little to the imagination! Of course, many of her fans were hoping for the backside shot, and she delivered it! See Below.
"You're literally the hottest woman on the face of the earth," a fan wrote after seeing this one! As for the video, I think we can all agree on this one, "Watched this an unhealthy number of times😩." Scroll Down To See It!
Rihanna was hit with thousands of fire and heart emojis on IG, and calls for the singer to continue to share intimate shots from the new Valentines campaign.
But, dont get your hopes up, the singer is currently dating fellow musician A$AP Rocky, and the duo was spotted in Barbados over the Christmas holiday showing off major PDA while on vacation.
RiRi and Rocky vacationed in the singers home country where they reportedly spent time with her family. As you know, rumors of their romance have been bubbling for years, and last month they were spotted in New York City where onlookers say they appeared to now be a couple!
Adding, "Its a new relationship, but they both seem very into it ... Theyve always seemed to have a great time together. They have a lot in common. they both are very much about helping out in the communities where they grew up -- Rihanna seems very happy dating A$AP."
Top Tweets About The Story