Russian draft prompts exodus by some men as air fares jump | Reuters.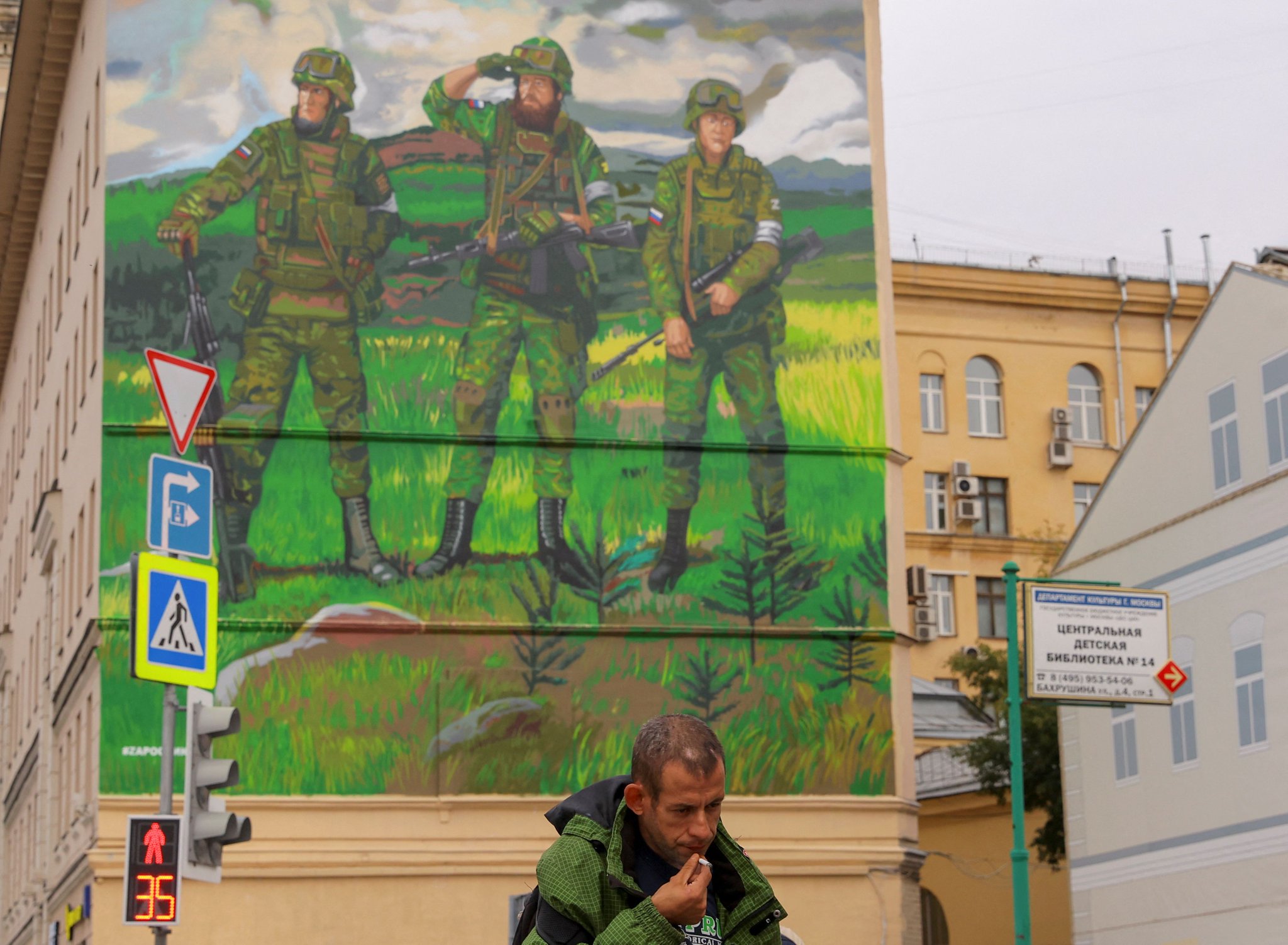 TBILISI/VAALIMAA, Finland, Sept 22 (Reuters) - Some Russian men headed swiftly to the borders on Thursday after President Vladimir Putin ordered a partial mobilisation, with traffic at frontier crossings with Finland and Georgia surging and prices for air tickets from Moscow rocketing.
Putin on Wednesday ordered Russias first mobilisation since World War Two and backed a plan to annex swathes of Ukraine, warning the West he was not bluffing when he said hed be ready to use nuclear weapons to defend Russia. read more
Prices for air tickets out of Moscow soared above $5,000 for one-way tickets to the nearest foreign locations, with most air tickets sold out completely for coming days.
Social media groups popped up with advice on how to get out of Russia while one news site in Russian gave a list of "where to run away right now from Russia." There were long tailbacks at border crossings with Georgia.
"War is horrible," Sergei, a Russian who declined to give his surname, told Reuters as he arrived in Belgrade, the Serbian capital. "Its okay to be afraid of war and of death and such things."
"The partial mobilisation is one of the reasons why I am here," he said. "A very poor step it seems to be, and it can lead to lots of problems to lots of Russians."
"The mobilization was inevitable because there was a shortage of human resources. I am not worried because I'm already 59 years old and my son lives abroad," he said.
A truck driver who crossed the Russian-Kazakh border on Thursday near the Kazakh city of Oral told Reuters he saw unusually heavy traffic from the Russian side. He asked not to be identified, fearing that might complicate his future travel.
Kremlin spokesman Dmitry Peskov said on Thursday that reports of an exodus of draft-age men were exaggerated. Asked about reports that men detained at anti-war protests were being given draft papers, Peskov said it was not against the law.
Some 10,000 volunteers have turned up to enlist for Russias military campaign in Ukraine without waiting for call-up papers issued under a partial mobilisation, Russian news agencies reported, citing the Russian General Staff.
Russian state-owned pollsters say that more than 70% of Russians support what the Kremlin calls the "special military operation", though polling leaked in July showed an even split between those who wanted to fighting to stop or continue.
The war in Ukraine has killed tens of thousands, unleashed an inflationary wave through the global economy and triggered deepening confrontation with the West.