Yevgeny Prigozhin, the chief of Russian mercenary group Wagner, has said that his forces are close to the centre of the front-line city of Bakhmut in eastern Ukraine.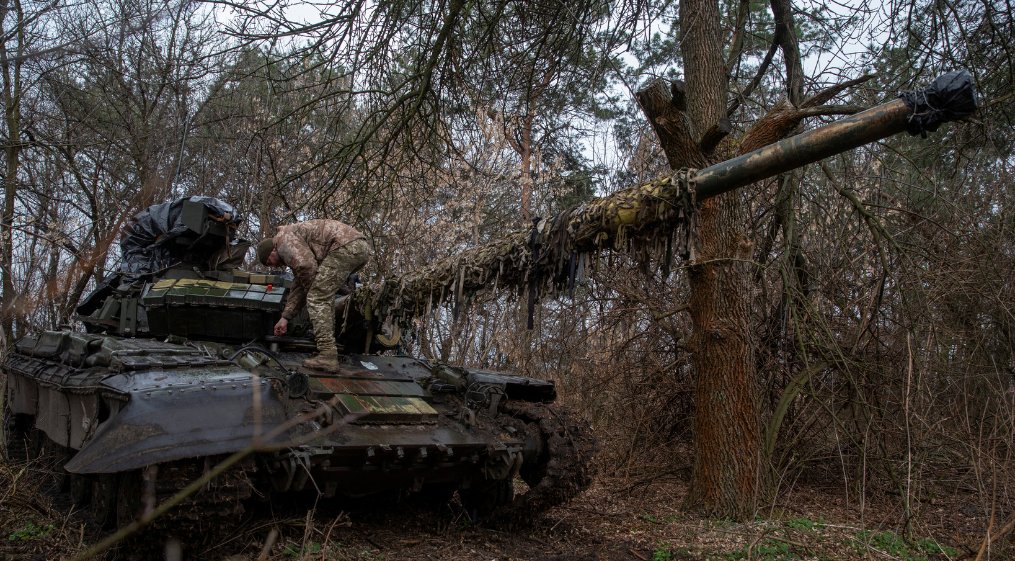 In a video posted on messaging app Telegram on Saturday, Yevgeny Prigozhin is seen standing on the rooftop of a high-rise building in what he claims is Bakhmut.
"This is the building of the town administration, this is the centre of the town," Prigozhin said in the video, pointing towards a building in the distance.
Speaking as artillery boomed in the background, Prigozhin said that the most important thing now was to receive more ammunition from the army and "move forward". He said his forces needed 10,000 tonnes of ammunition each month for the battle.
Wagner has been spearheading offensives against cities in eastern Ukraine including Bakhmut, in what has become the longest and bloodiest fight of Russia's year-long assault. Both sides have suffered heavy losses around Bakhmut.
He has several times claimed battlefield victories ahead of Russia's army, criticised Russia's top brass and accused the military of not sharing ammunition with his ragtag forces.
In the video released on Saturday he said he was ready to ask Russia's top commanders for forgiveness but at the same time appeared to mock Russian defence minister Sergei Shoigu and Chief of the General Staff Valery Gerasimov.
He said they were "outstanding military commanders" and added that Russia's greatest military leaders including Georgy Zhukov and Alexander Suvorov "could have learned" from them.