Steven Soderbergh Reveals Why Oscars Show Order Was Changed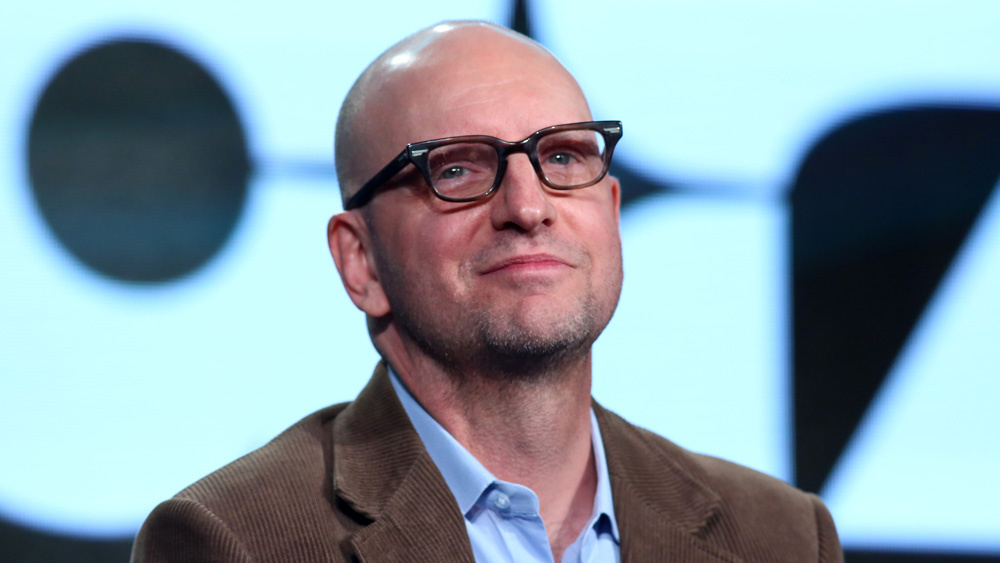 Oscars producer Steven Soderbergh has opened up about the decisions made to change the show order of the 2021 ceremony and whether he regrets not allowing Zoom acceptance speeches.
In an interview published today by the Los Angeles Times, Soderbergh, who served as producer alongside Stacey Sher and Jesse Collins, said he wasn't aware of the negative response to the lack of movie montages because he doesn't read reviews.
"So the goal was to really do something different and let the academy sift through the response and decide what they would do going forward," Soderbergh reasoned.
Perhaps he was aware of the backlash about the unfulfilling ceremony finale, during which best actor winner Anthony Hopkins was unable to accept his award due to the no Zoom rule. The Times questioned if, in hindsight, he would rethink the decision to prohibit attendance via Zoom. Soderbergh's answer was a prompt: "No." Still, he holds that the decision to not end the show with the standard best picture award was out of a respectful conscience.
"We thought it might be fun to mix it up, especially if people didn't know that was coming," Soderbergh said. "So that was always part of the plan. And then when the nominations came out and there was even the possibility that Chadwick could win posthumously, our feeling was if he were to win and his widow were to speak on his behalf, there would be nowhere to go after that. So we stuck with it."
Indeed, Hopkins' win came as a shock to many — and without a speech, caused quite an abrupt ending to the awards show. Variety's film awards editor, Clayton Davis, wrote that the new show order combined with the unexpected win "undid an aesthetically rich ceremony and made it into a jaw-dropping and ill-advised decision."
Top Tweets About The Story