Strong clan loyalty, locals, helped mafia boss Messina Denaro stay hidden.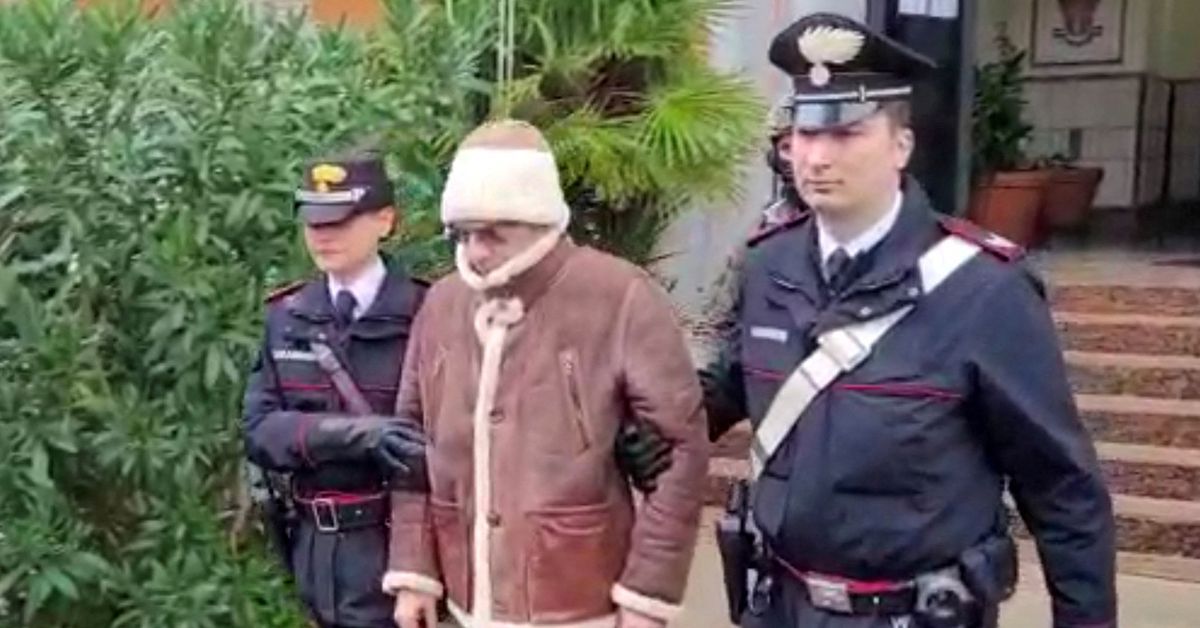 [1/4] A screengrab taken from a video shows Matteo Messina Denaro the countrys most wanted mafia boss being escorted out of a Carabinieri police station after he was arrested in Palermo, Italy, January 16, 2023. Carabinieri/Handout via REUTERS
PALERMO, Italy, Jan 25 (Reuters) - When Salvatore Catalano discovered that mafia boss Matteo Messina Denaro had lived just a short walk from his house in the western Sicilian town of Campobello di Mazara, he felt sick.
Catalanos brother, Agostino, was a policeman who died in a 1992 bomb that killed anti-mob magistrate Paolo Borsellino - a attack that prosecutors say Messina Denaro helped mastermind.
Messina Denaro, 60, was arrested on Jan. 16 after 30 years on the run. Police believe he spent much of the last year hiding in plain sight in Campobello di Mazara, a town of some 11,000 inhabitants, just a short drive from his mothers house.
The last confirmed sighting of Messina Denaro was in 1993, making it difficult for police to identify the most wanted man in Italy. He lead an apparently open life in the town, shopping for himself in the local supermarket, authorities said.
Reuters interviewed dozens of residents on the streets of Campobello and from his nearby hometown of Castelvetrano, as well as prosecutors and police who helped track him down.
They revealed the struggle investigators faced in trying to break through the mafias wall of "omerta", or code of silence, that had shattered in other parts of Sicily, but which still stood firm around Messina Denaro, dubbed by the Italian press as "the last Godfather".
"Ive arrested at least 200 people related to him. Only one of them decided to collaborate with justice," said Roberto Piscitello, a prosecutor who tried to capture Messina Denaro from 1996 to 2008.
"In the nearby provinces of Palermo and Agrigento, five out of 10 of the arrested become turncoats," he told Reuters speaking from his home in Marsala, on the western tip of Sicily.
They had long suspected he was living in his native Sicily, and a thorough check of cancer patients in the region revealed that a man named Andrea Bonafede had surgery in the western city of Mazara del Vallo at the same time his mobile phone had been active in another part of the island.