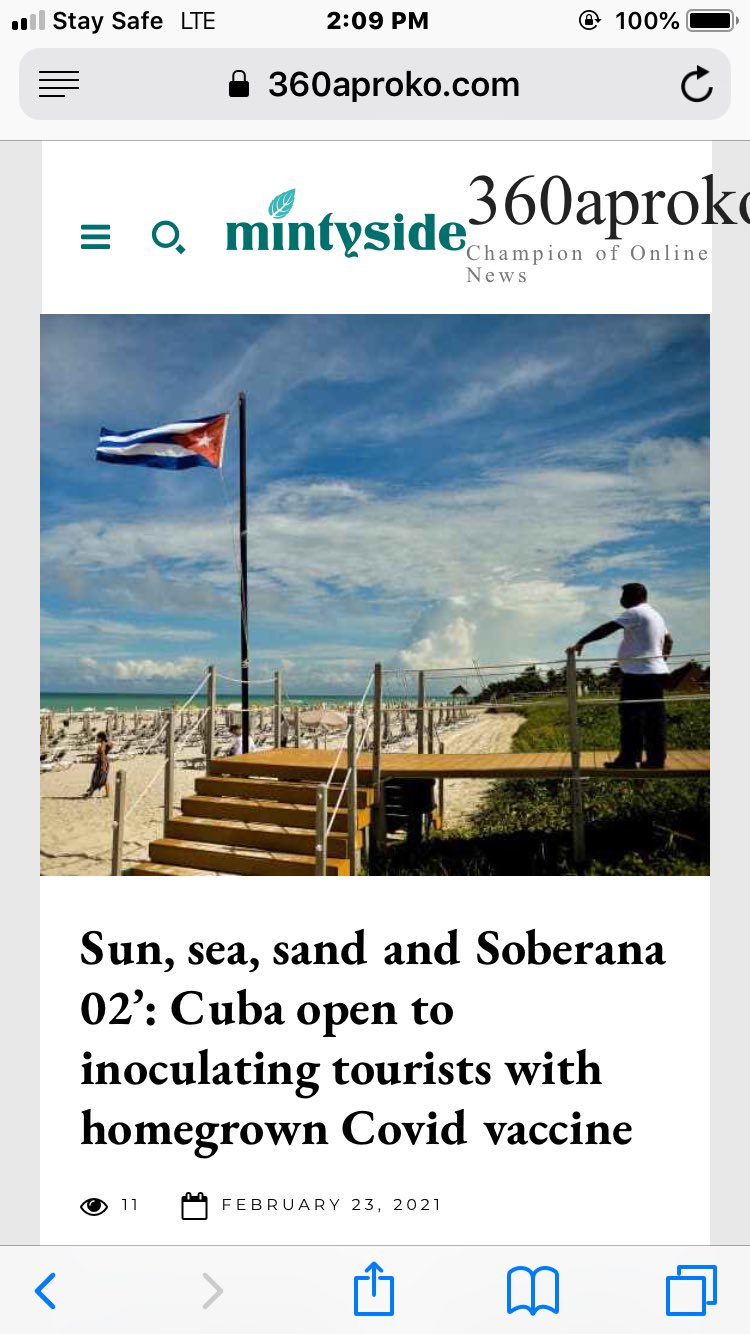 A man stands near a Cuban National flag at the Melia Varadero International Hotel in Matanzas Province, on October 23, 2020. Varadero, Cuba's most important beach resort, is reopening to international tourism, amid the coronavirus pandemic.YAMIL LAGE | AFP | Getty Images
Cuba's most advanced Covid-19 vaccine candidate is scheduled to enter late-stage clinical trials next week, nudging the tiny island nation ever closer to an extraordinary medical achievement that analysts believe will have far reaching consequences throughout the global south.
Cuba's most promising vaccine candidate, of the four it has in development, is called Soberana 02. The name of the vaccine translates from Spanish as "Sovereign," an ostensible nod to Cuba's sense of national pride in its world-renowned health system.
Soberana 02 is due to enter Phase 3 trials from March 1, and officials say tests will include as many as 150,000 volunteers within weeks. Phase 3 trials represent the final stage before a vaccine is generally approved by national regulators.
It comes at a time when many people in Cuba are forced to wait in line for hours to buy basic goods and as authorities continue to navigate a decades-old U.S. trade embargo — with sanctions tightened even further in recent years by former President Donald Trump.
"It is just this incredible dichotomy," Helen Yaffe, a Cuba expert and lecturer in economic and social history at the University of Glasgow, Scotland, told CNBC via telephone.
"On the one hand you have this high-tech biotech sector which is bringing a lot of hope to the global south because it is the possibility of an affordable vaccine — (and) vaccinating the global south will be the priority," Yaffe said.
Top Tweets About The Story