Surge in domestic visitors as coronavirus restrictions lifted in China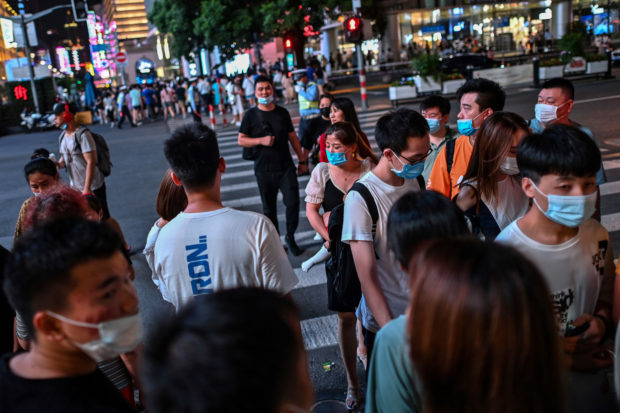 BEIJING — After almost two weeks into a resumption of trans-provincial group tours in China, hotels and homestays across the country have seen reservations surge following a long period of bleak earnings due to the COVID-19 pandemic, business insiders said.
Data from Chinese travel service provider Ctrip showed that between July 21-30, the number of hotel check-ins had significantly increased compared with the same period of June. Among them, Chongqing in Southwest China increased 41 percent and the cities of Xi'an, Hangzhou and Shanghai increased 87 percent, 45 percent and 72 percent, respectively. Sanya in Hainan province saw check-ins more than double to 105 percent. ADVERTISEMENT
"The summer vacation has boosted the volume of reservation in hotels," a manager of InterContinental Hotels Group told newspaper Beijing Business Today.
Hotels in traditional holiday destinations such as Hainan, Yunan and Sichuan have seen increased check-in rates during the summer vacation, the manager said.FEATURED STORIES NEWSINFO Villar dismisses appeal by health workers: 'Pagbutihin nila trabaho nila' NEWSINFO Globe president meets Duterte; blames red tape for lack of cell tower NEWSINFO DTI chief to med groups: No to ECQ; we need to live with virus
In Sanya, hotels have been in huge demand since July. An executive from Club Med said that the check-in rates at its resort there reached 90 percent from July 1-15.
Beijing-based short-term accommodation platform Tujia launched a promotion for weekend properties last week, providing clients with discount coupons that can be used at check-in from August 1 to Oct 31. Tujia said with the risk of COVID-19 outbreak declining across the country, the opening of trans-provincial group tours and the summer vacation season, their activity is part of the platform's efforts to attract attention to homestays.
Since July, the demand for homestays in rural areas has greatly increased. In Beijing, reservations of homestays in the Pinggu and Miyun districts increased by more than 100 percent year-on-year. According to Tujia, homestays in Beijing suburbs received 55 percent of all reservations for August. ADVERTISEMENT
Figures from the Beijing Bureau of Culture and Tourism showed that about 67 percent of tourism operators in the capital's rural areas have resumed work.
Zhao Huanyan, senior economist at the Magnificent International Hotel, said that summer vacation is the tourist season where merchants will seize their opportunity to make money.
After the recovery of trans-provincial tourism, hotels will be the first choice of travelers for accommodation when considering sanitation and safety, Zhao noted.
Top Tweets About The Story