Red flag survey shows more than half of respondents in the Netherlands — where Anne Frank hid from the Nazis — were not aware of the deportation and murder of Jews from their country during the Holocaust, a new survey finds..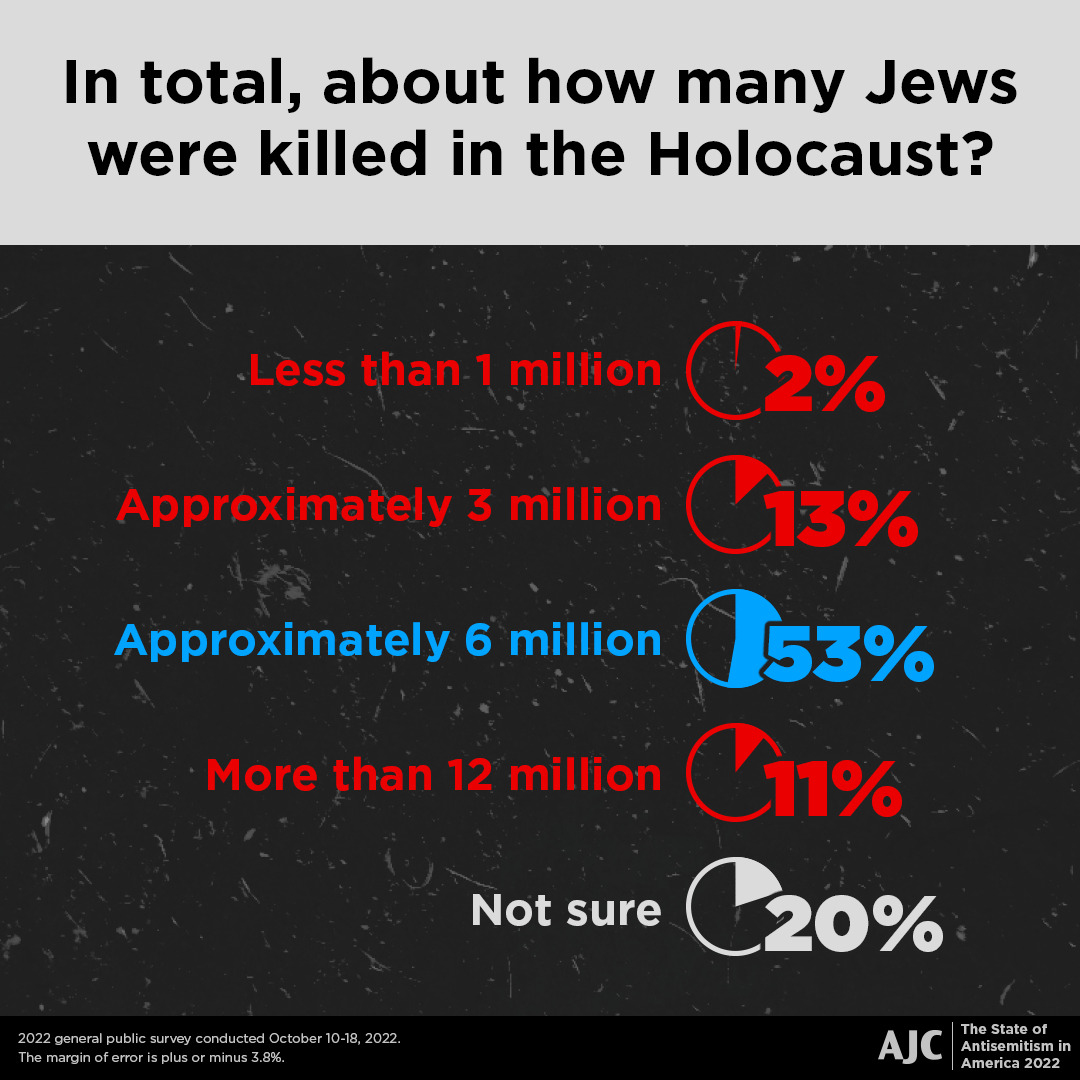 The story of teenage diarist Anne Frank is known across the world. But a new survey suggests a "disturbing" lack of awareness about the Holocaust in the Netherlands, where she and her family hid for years before being discovered and deported to a Nazi concentration camp.
A Dutch Holocaust survivor and Jewish cultural leaders have expressed dismay at the survey, which was released Wednesday and suggests that more than half of the residents were not aware of the deportation and murder of Jews from the country during World War II.
The survey, conducted and released by the New York-based nonprofit Claims Conference ahead of International Holocaust Memorial Day on Friday, found that 53% of the respondents couldn't identify the Netherlands as a country where the events of the Holocaust happened — rising to 60% among millennial and Gen Z respondents, meaning those under 40.
Historians estimate more than 70% of the Netherlands' prewar Jewish population was killed during the Holocaust, more than 100,000 in total. Frank hid in a secret room in Amsterdam with her family from 1942 to 1944 before she died at the Bergen-Belsen concentration camp weeks before its liberation.
Despite widely available evidence of the systematic slaughter of 6 million Jews, 12% of those surveyed told te researchers either that the Holocaust was a myth or that the number of deaths was greatly exaggerated — the highest figure for any of the six nations surveyed in recent years. For the Netherlands, this rises to 23% of people under 40.
"Survey after survey, we continue to witness a decline in Holocaust knowledge and awareness. Equally disturbing is the trend toward Holocaust denial and distortion," Claims Conference President Gideon Taylor said in a press release accompanying the survey.
"It was disturbing to see a large number of my countrymen, from whatever religion they are, do not know enough about the Holocaust. Some of them, a small part, do not even know about the Holocaust," Dutch Holocaust survivor Max Arpels Lezer, 86, told NBC News by video call from his home in Amsterdam.