More missile attacks on NW #Syria, #Israel the main suspect, #Syrian air defences at work again.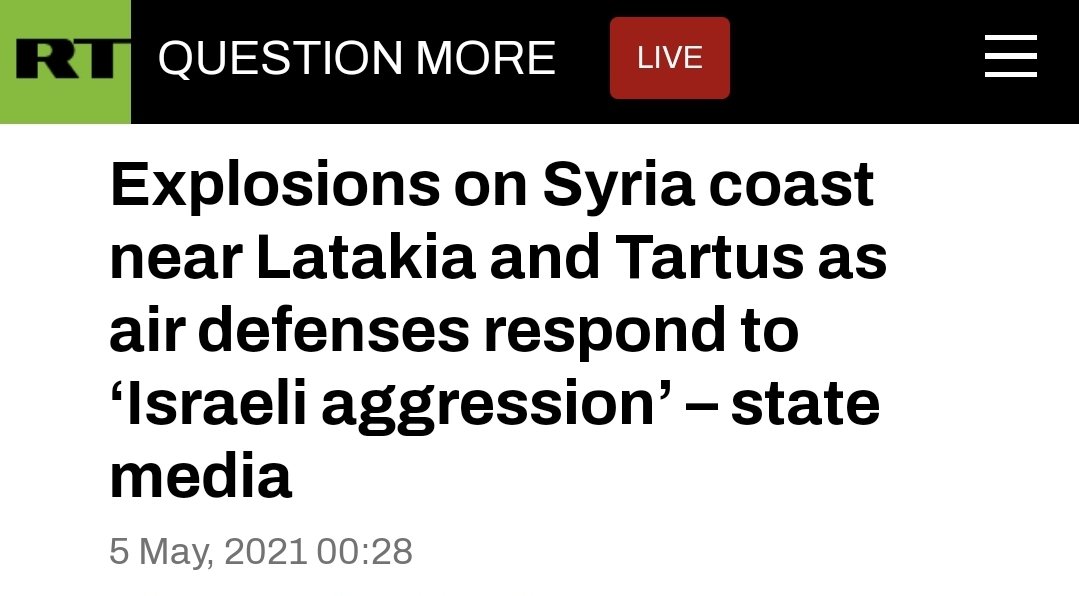 Syrian air defences have intercepted an Israeli attack on several areas in northwestern Syria, including the port city of Latakia along the Mediterranean coast, state media said.
Israel has escalated in recent months a so-called "shadow war" against Iranian-linked targets inside Syria, according to Western intelligence sources, who say the raids are mainly aimed at research centres for weapons development and military convoys moving missiles from Lebanon to Syria.
According to the UK-based Syrian Observatory for Human Rights (SOHR), the Israeli attacks in Syria have already killed dozens of government and allied fighters in recent months.
Iran's proxy militias led by Lebanon's Hezbollah now hold sway over vast areas in eastern, southern and northwestern Syria, as well as several suburbs around Damascus.
Top Tweets About The Story