Teens in #India & #Nepal "optimistic" about HE Read more: #intled @RajikaBhandari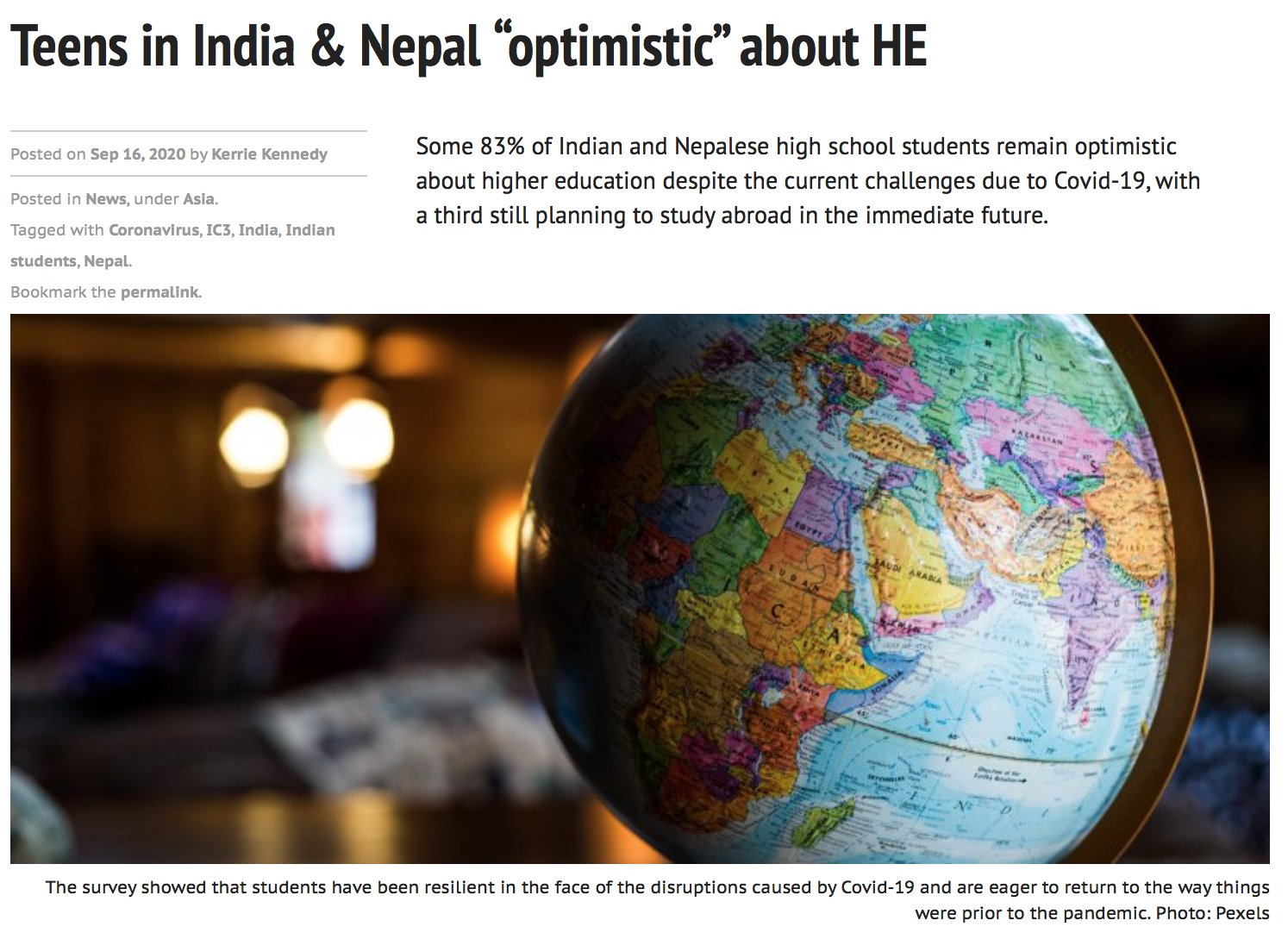 Some 83% of Indian and Nepalese high school students remain optimistic about higher education despite the current challenges due to Covid-19, with a third still planning to study abroad in the immediate future.
Conducted by the IC3 Institute between June and July 2020, the Student Quest survey focused on 2,252 high school students from India and Nepal, asking key questions about the impact of Covid-19 on the students' current and future study plans.
Perceptions of a less-welcoming stance towards international students in the US were shown not to be a deterrent for two-thirds of all students who selected it as a top destination, followed by the UK, Canada, Australia and Singapore.
When it comes to students' motivations for studying abroad in the first place, the survey explained that students are driven more by the "pull" factors or the appeal of key destinations rather than "push" factors at home that force them to seek opportunities overseas.
"Students are most drawn by the quality of education abroad, and most deterred by concerns about personal safety and unfavourable immigration policies," the survey read.
"The rescinding of UK post-study work rights in 2012 triggered a steep drop in Indian enrolments at British universities, a clear indication of how important working overseas after graduation is to these students and as supported in our current findings where 88% of students reported the importance of such opportunities," explained the survey.
When asked about their post-study plans after completing their undergraduate degree in their country of choice, the majority reported wanting to stay back in the country either for further education (35%) or for future employment (27%).
Top Tweets About The Story