The flavorful story of vanilla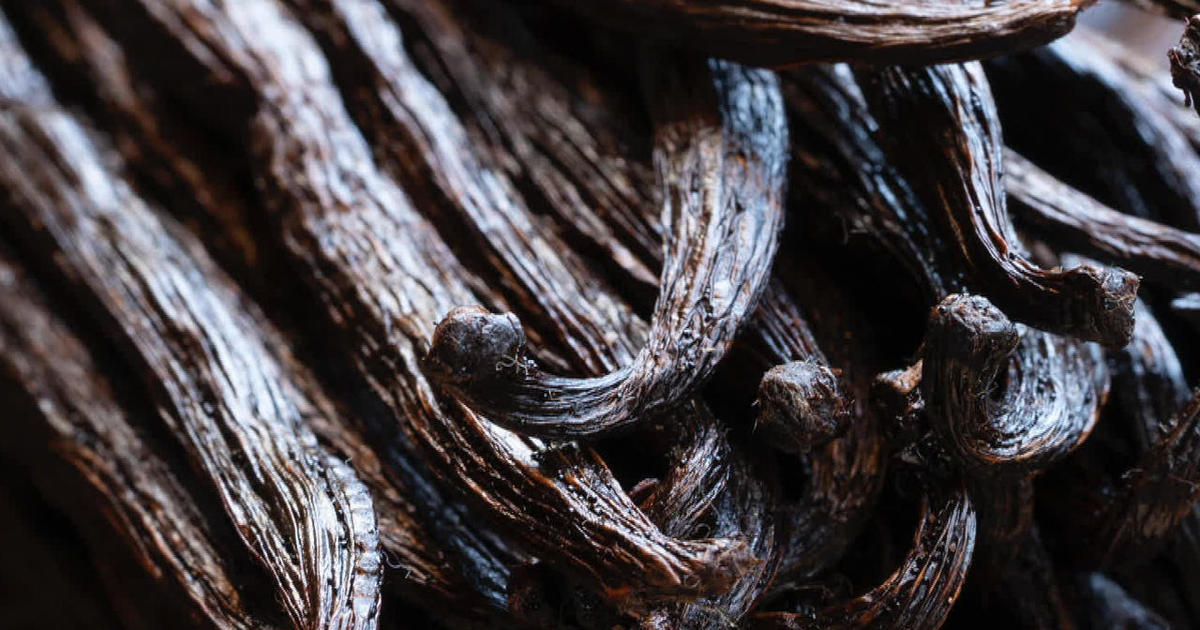 All of this quarantine cooking and baking has been a boon for at least one business you probably had not considered: vanilla. Its a key ingredient in cakes and cookies (not to mention ice cream and even Coca-Cola). In recent months, worldwide vanilla sales have doubled.
Which gives new relevance to a story correspondent Seth Doane was working on even before the pandemic, one that took him on a journey thousands of miles away to the rainforests of Madagascar, the remote African island nation where a pale white orchid has a most colorful story.
Josephine Lochhead is not only an admirer of the plant, but she runs Cook Flavoring Company, her family business in California which has been making vanilla extract for more than 100 years.
Growing and harvesting vanilla is incredibly labor-intensive. Each one of the vanilla orchids blossoms must be pollinated by hand, before noon, the day it blooms. "We call it the queen of the rainforest," Lochhead said.
But while Madagascar supplies 80% of the worlds vanilla, its not native to this island. "Mexicos the only place in the world where vanilla was grown, and it was the only place in the world that has a pollinator, the only bee that will pollinate a vanilla orchid," Lochhead said.
So, when French colonists brought this vine to the region in the 1500s, it did not produce vanilla for centuries. Then, in the 1850s, the story goes that an enslaved man named Edmond Albius discovered a method of hand-pollinating, with a tiny toothpick-like stick.
A farmer named Behmanmanjar showed Doane how, exposing the female part of the stem, hidden by a membrane. Now the flower is pollinated; you just have to wait nine months, like a baby.
Now, imagine there are around 40 million vanilla orchids in Madagascar. So, pound for pound, vanilla is one of the most labor-intensive crops in the world. Its also one of the most expensive and, by weight, can sell for more than silver.
Dylan Randriamihajhas Madagascar Spices Company is Josephine Lochheads biggest supplier. His warehouse is under guard, surrounded by barbed-wire. To be able to track and trace their vanilla, farmers "tattoo" each pod while its still green. And once its harvested, theres still more work: the vanilla beans are dipped into hot water to stop photosynthesis; then, the process of drying and curing can go on for months.
Top Tweets About The Story