"We need to redo the deal" says man who negotiated and signed the deal and said it was great and oven-ready and would get Brexit done.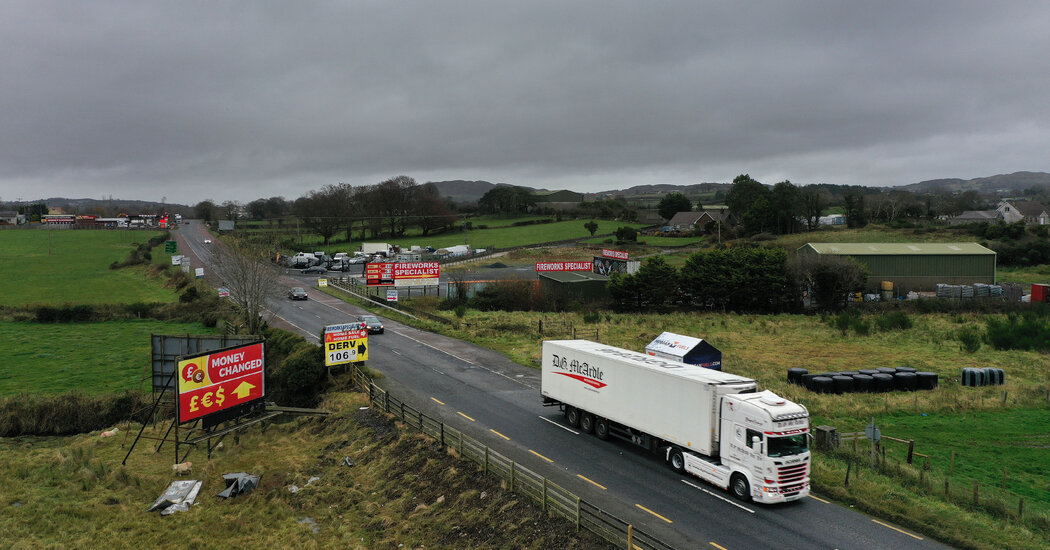 The UK has launched an audacious bid to rewrite a key plank of the Brexit deal, saying the Northern Ireland protocol was flawed at conception but served its purpose to get the UK out of the EU as "one country".
The European Commission immediately ruled out a renegotiation of the deal, which was trumpeted by Boris Johnson as a solution to the Irish border impasse two years ago. The commission is understood to be open to some changes on the special arrangements for Northern Ireland, however.
EU officials expressed exasperation at the UK's move, unveiled in a 28-page command paper by the Brexit minister, David Frost, on Wednesday. He told peers the protocol was unsustainable and said the UK "cannot go on as we are" given the "ongoing febrile political climate" in Northern Ireland.
With supermarkets warning they may pull out of the region unless there are changes, Lord Frost warned that the "burden" on shoppers and manufacturers would get worse without significant changes.
Remove all customs checks on goods entering Northern Ireland from Great Britain but introduce a light-touch regime whereby businesses would register their trade and agree to inspections of their supply chains.
The UK believes the changes would remove barriers to supermarkets, online shoppers and manufacturers, and secure the future of British supermarkets in Northern Ireland.
Frost stopped short of ripping up the document completely or triggering the article 16 provision, which enables either the UK or EU to suspend part of the arrangements in extreme circumstances.
However Maroš Šefčovič, the EU vice-president in charge of EU-UK relations, said Brussels has sought "flexible, practical solutions" and "will not agree to a renegotiation of the protocol".
Top Tweets About The Story