'They were survivors': the Jewish cartoonists who fled the Nazis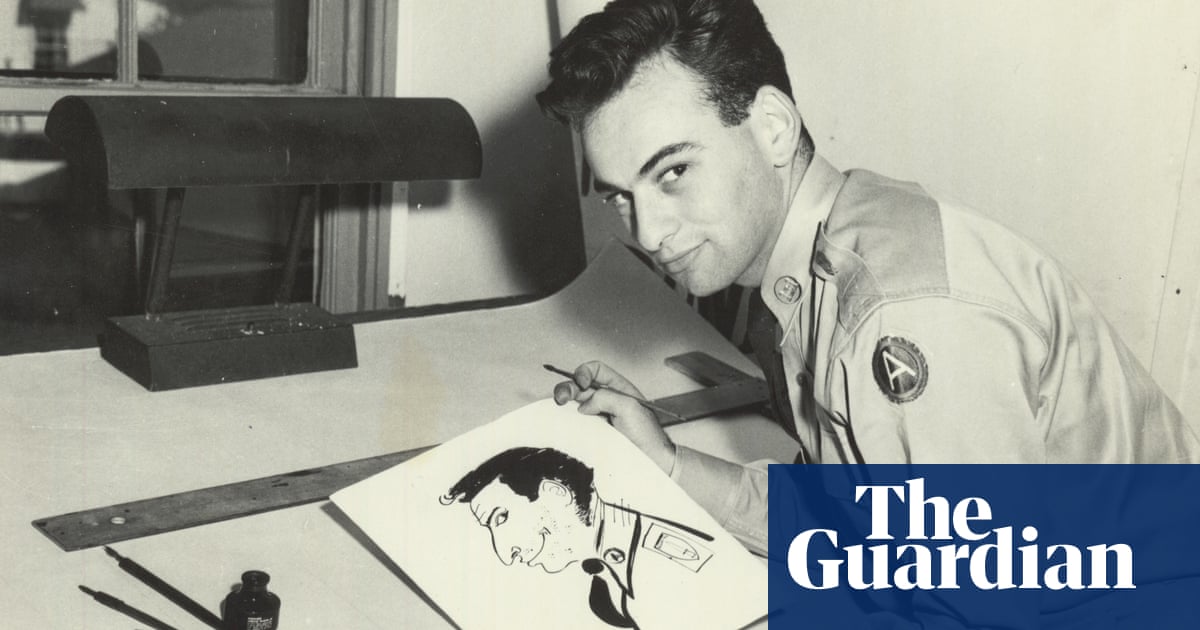 In 1938, Nazi troops invaded Austria, subsuming the country into the Third Reich in an event known as the "Anschluss", bringing official antisemitism, along with political violence, to the small, German-speaking nation.
A new exhibition in New York features artworks by three Jewish artists who fled Vienna during the Anschluss, survived and flourished as commercial artists. Armed with their pens, they used their wit, talent and resilience. Their best works are on view in a group exhibition, Three With a Pen, at the Austrian Cultural Forum in New York, proving that art can be used as a weapon against fascism.
Artists were fighting fascism with political satire almost 100 years ago, and yet, their work still resonates. "History doesn't repeat itself, but there are certain phenomena that are at least reminders," said Michael Haider, director of the forum.
"Once you have a certain level of racism, of organized hate in society, where people are intimidated systematically, this should be a warning sign," he said. "After what these artists experienced, we know the outcome."
The artists are Lily Renée, Bil Spira and Paul Peter Porges, whose comic books, drawings, editorial cartoons and caricatures are on view. They are being shown alongside photos and ephemera that help illustrate their biographies.
"All three artists have this history of escaping Nazi-occupied Vienna, then made their careers and fame – two in New York and one in Paris – elsewhere," said Haider. "When I saw this exhibit at the Jewish Museum Vienna in 2019, I thought, 'Now, let's bring this to New York.'"
Lily Renée, an artist born in 1921 who celebrates her 100th birthday this year, got out through the "Kindertransport", a humanitarian effort that allowed Jewish refugee children to escape to England. Luckily, she reunited with her parents in New York in 1940.
There, she worked as a graphic artist and illustrator, and became known for her heroine Señorita Rio, protagonist of a 1940s comic book that followed a Hollywood starlet who fought Nazis at night as a secret agent. She signed her comics as "L. Renee", so many readers thought she was a man.
Some of the works on view by Renée include drawings from her Señorita Rio comic strip, created in bright colors, alongside illustrations from her children's book Red Is the Heart.
"Lily was living in an upper-middle-class family in Vienna. She wouldn't under normal conditions end up in comic art. She wanted to be a serious artist working in fashion design," said Haider. "Had there been no Anschluss she would have studied art and become a designer."
As a Jewish refugee in New York, she had to earn money to help her family. She got into comics after her mother found an advertisement that was looking for comic artists.
"She was so good, she was allowed to make her own characters," said Haider. "But she only did comics to earn money. Back then, comics were looked down upon."
Top Tweets About The Story