Travis Scott Is Wielding His Voice for Change as a 'Tool' in the Black Lives Matter Movement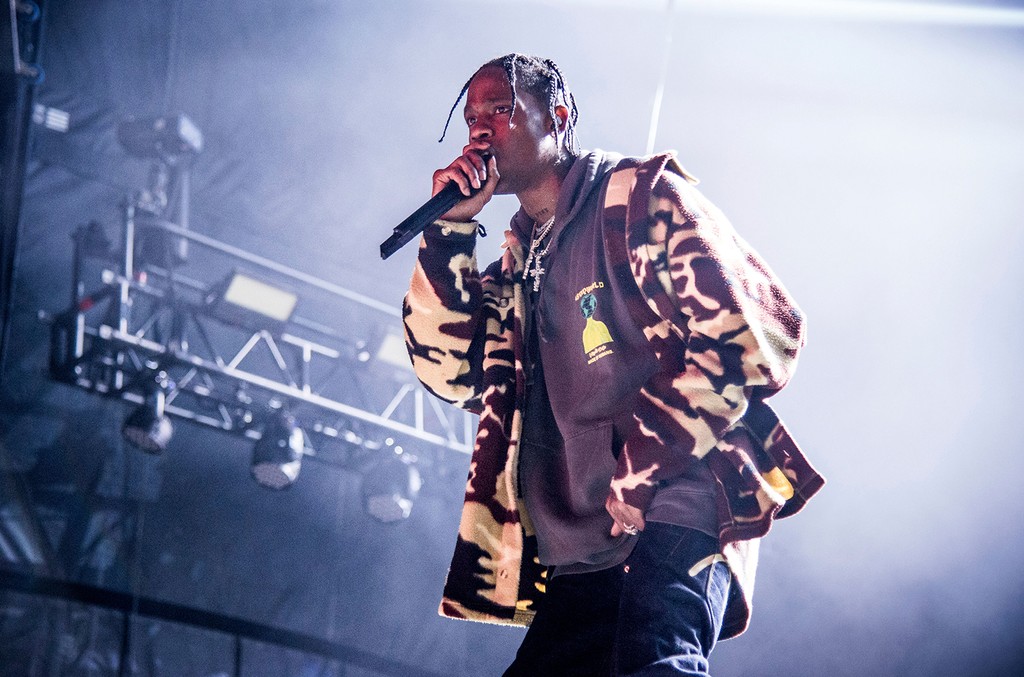 From his igniting falsetto heard in his "Its lit!" ad-lib to his ethereal AutoTune that could contrarily lull listeners to sleep, Travis Scott is ready to use his voice as a vessel for the Black Lives Matter movement.
In a cover story interview with The Face published Monday (Sept. 14), the rapper spoke on the impact of fellow Houston native George Floyds death back in May, which sparked a defining moment in 2020 with the Black Lives Matter movement. 2020 feels like its been Scotts year, from scoring the first Billboard 200 No. 1 album of the decade with his Jackboys project to his Astronomical Fortnite event to now his McDonalds partnership. But he has even bigger plans on how to use his platform to meet this movement.
"We got a voice to try to make change. People are listening, you know what I mean? And we want to try to make sure they understand that I'm a tool. Allow me to help in any way," he said in the new interview. "Let me know where we got to go show up. It's a big picture. It's like a lot of groundwork we got to do."
Following the news of Floyds death, the 28-year-old artist shared Kerry James Marshalls 1993 painting De Style on his Instagram, along with a lengthy note detailing "the rage that we are all feeling is from direct personal experience and the constant pain of wanting our voices to be heard." The artwork not only captures the richness of the subjects Blackness but also depicts a classic scene in a barbershop, a safe haven-meets-social gathering for the Black community. La Flame believes this has historically been a hotbed for the kind of conversations the country has been having lately about racism and police brutality.
"That one specific image [is set in] a barbershop, where a lot of conversation happens, a lot of discussion posts, a lot of opinions are going back and forth, a lot of disagreements and agreements," he explained, while later adding, "You're trying to get to a point where people are finally seeing the oppression that's been happening and overlooked, and that we, as a culture, have been fighting through every day."
Top Tweets About The Story