Trump's legal woes mount without protection of presidency.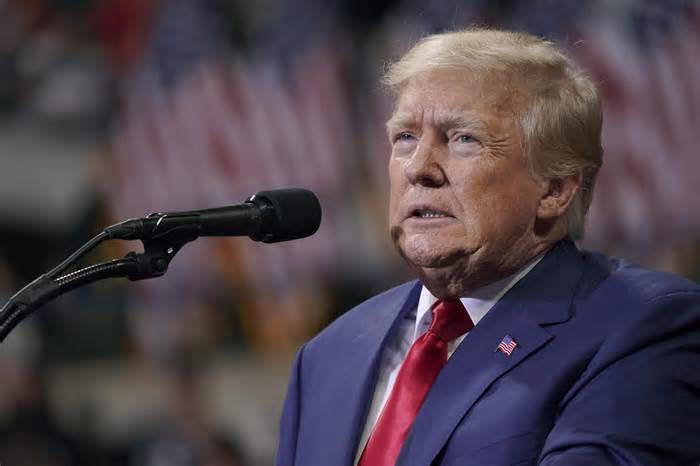 Stark repudiation by federal judges he appointed. Far-reaching fraud allegations by New York's attorney-general. It's been a week of widening legal troubles for Donald Trump, laying bare the challenges piling up as the former president operates without the protections afforded by the White House.
The bravado that served him well in the political arena is less handy in a legal realm dominated by verifiable evidence, where judges this week have looked askance at his claims and where a fraud investigation that took root when Trump was still president burst into public view in an allegation-filled 222-page state lawsuit.
In politics, "you can say what you want and if people like it, it works. In a legal realm, it's different," said Chris Edelson, a presidential powers scholar and American University government professor. "It's an arena where there are tangible consequences for missteps, misdeeds, false statements in a way that doesn't apply in politics."
Trump insisted on Fox News in an interview that aired Wednesday that the highly classified government records he had at Mar-a-Lago actually had been declassified, that a president has the power to declassify information "even by thinking about it."
A day earlier, however, an independent arbiter his own lawyers had recommended appeared skeptical when the Trump team declined to present any information to support his claims that the documents had been declassified. The special master, Raymond Dearie, a veteran federal judge, said Trump's team was trying to "have its cake and eat it," too, and that, absent information to back up the claims, he was inclined to regard the records the way the government does: Classified.
On Wednesday morning, Letitia James, the New York State attorney-general, accused Trump in a lawsuit of padding his net worth by billions of dollars and habitually misleading banks about the value of prized assets. The lawsuit, the culmination of a three-year investigation that began when he was president, also names as defendants three of his adult children and seeks to bar them from ever again running a company in the state. Trump has denied any wrongdoing.
Hours later, three judges on the U.S. Court of Appeals for the 11th Circuit – two of them Trump appointees – handed him a startling loss in the Mar-a-Lago investigation.
The court overwhelmingly rejected arguments that he was entitled to have the special master do an independent review of the roughly 100 classified documents taken during last month's FBI search.
That ruling opened the way for the Justice Department to resume its use of the classified records in its probe. It lifted a hold placed by a lower court judge, Aileen Cannon, a Trump appointee whose rulings in the Mar-a-Lago matter had to date been the sole bright spot for the former president. On Thursday, she responded by striking the parts of her order that had required the Justice Department to give Dearie, and Trump's lawyers, access to the classified records.
The U.S. Justice Department can resume reviewing classified records seized by the FBI from former president Donald Trumps Florida home pending appeal, a federal appellate court ruled on Sept. 21, giving a boost to the criminal investigation into whether the records were mishandled or compromised.
The U.S. judge appointed to comb through some 11,000 documents seized by federal agents – some marked highly classified – from Donald Trumps home as part of a criminal probe questioned the former presidents attorneys over the claim the records had been declassified.