Trump's promise this week to bar TikTok from operating in the United States is the latest move in his increasingly hostile posture toward Beijing that echoes a broader, anti-China stance within the GOP ahead of November. w/ @rachelerman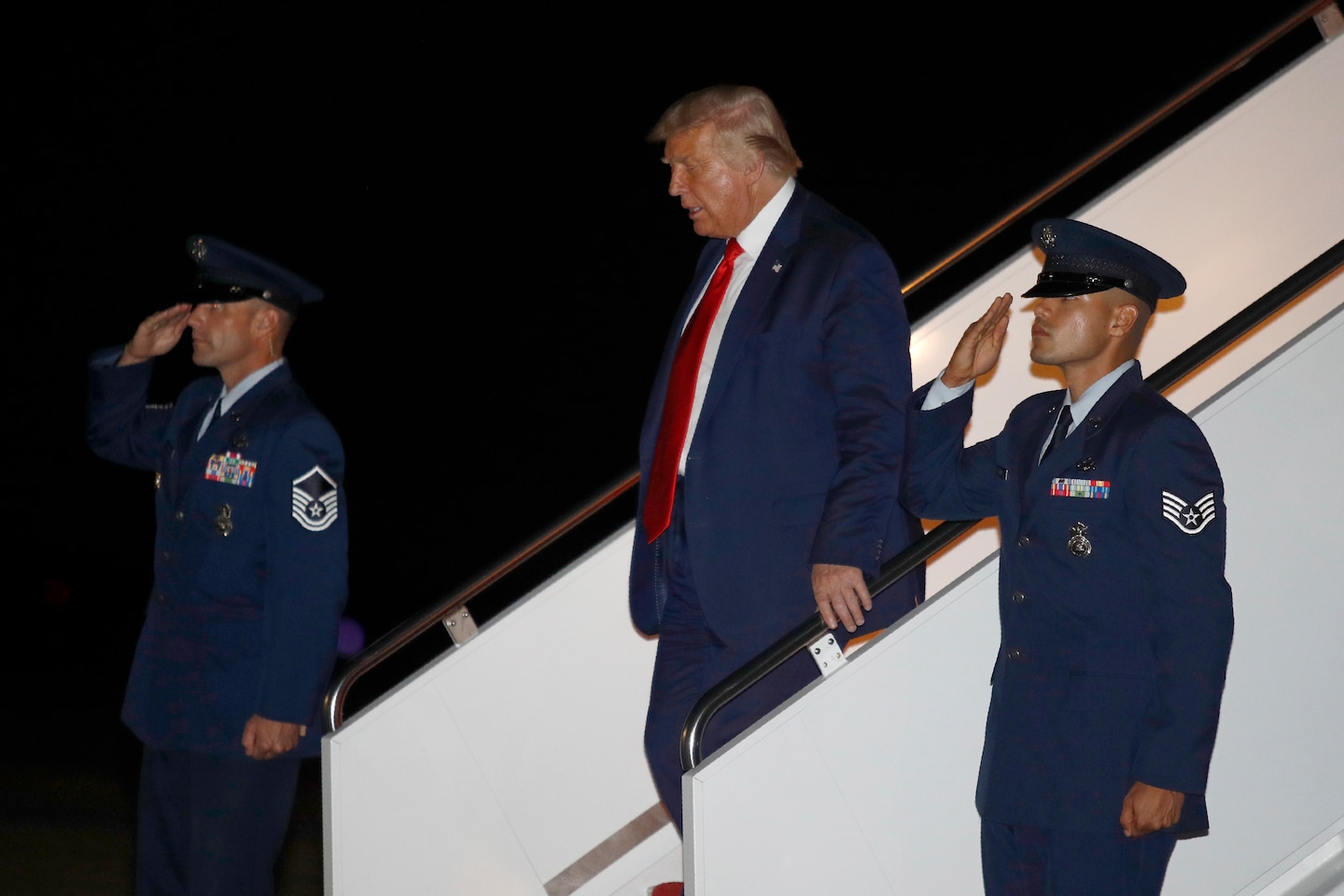 President Trump's promise this week to bar the popular, Chinese-owned TikTok from operating in the United States is the latest move in his increasingly hostile posture toward Beijing that echoes a broader, anti-China stance within the Republican Party ahead of the November elections.
In essentially every reference to the novel coronavirus and the disease it causes, covid-19, Trump has derided it as the "China virus," faulting the country for being unable to contain it as it spread beyond its borders and led to more than 17.6 million cases worldwide. When he floated a potential TikTok ban in a television interview last month, Trump indicated it was in retaliation for China's role in the pandemic.
Until this year, when the coronavirus pandemic caused dramatic numbers of infections and deaths in the United States, Trump had taken a much warmer tone toward Beijing, repeatedly touting his relationship with Chinese President Xi Jinping and declining to forcefully confront him on human rights violations.
But the TikTok order — which as of Saturday had not been made public — marked another escalation by Trump against China as the United States continues to reel from the pandemic and approval of his handling of the public health crisis remains underwater, threatening his reelection prospects.
Trump is also picking a high-profile fight with the fast-growing, short video sharing app that has been downloaded more than 2 billion times and is increasingly popular with young people, especially amid the pandemic as users circulate viral videos — many mocking the president himself.
"China has long been the United States' greatest geopolitical foe and a focus of derision in Rust Belt states that were decimated by the hollowing out of our manufacturing base," said Cliff Sims, a former Trump White House aide. "Trump capitalized on this in 2016."
Sims continued: "Now unfavorable views toward China are at an all-time high because of covid-19. So when you combine the geopolitical realities with the domestic politics, it makes perfect sense for the president to continue ratcheting up the rhetoric and making moves to confront China head-on."
Aboard Air Force One returning from Florida late Friday, Trump said he planned to use either emergency economic powers or an executive order to bar TikTok from operating domestically.
Earlier in the day, the president had been considering an order that would force China's ByteDance to sell off the U.S. portion of TikTok over national security concerns, but Trump later emphasized to reporters traveling with him that he did not support a deal to let a U.S. company buy TikTok's U.S. operations.
Microsoft is still the leading contender to purchase TikTok if a deal goes through, according to people familiar with the talks, who spoke on the condition of anonymity to discuss private deliberations.
ByteDance and Microsoft were close to a deal, and it could be finalized as soon as this weekend, according to one individual, but it was unclear whether Trump's late Friday comments or other factors might change that.
TikTok's representatives were still waging a public-relations campaign to appeal to government officials this weekend. Hilary McQuaide, a spokesperson for the company, issued a statement emphasizing that it stores data in the United States and has hired nearly 1,000 U.S. employees so far this year. TikTok has 1,500 U.S. employees and has been expanding that number rapidly.
Top Tweets About The Story