Ukraine dismisses key officials in anti-graft purge.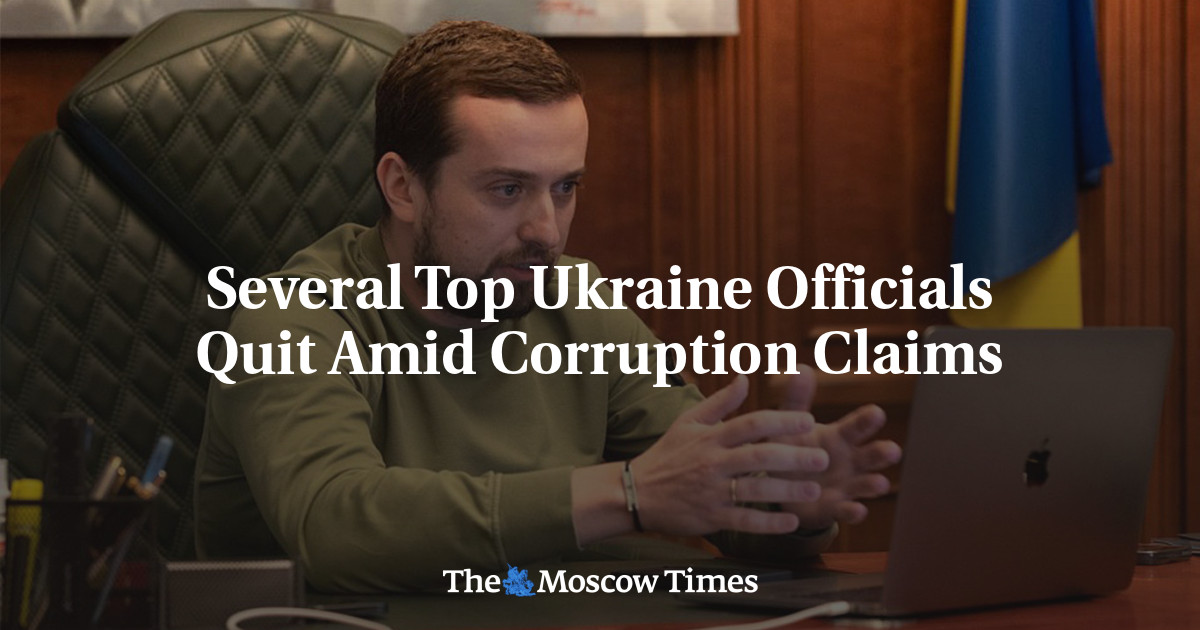 Kyiv on Tuesday announced the dismissal of a dozen top officials in its biggest political shakeup following the country's first major corruption scandal linked to the Russian invasion.
Ukraine has long suffered endemic corruption, but government efforts to stamp out graft have been overshadowed by Moscow's nearly year-long full-scale war.
Western allies, which have allocated billions of dollars in financial and military aid to Kyiv to counter Russian troops, have often preconditioned such support on anti-corruption reforms.
Presidential aide Mykhaylo Podolyak said President Volodymyr Zelensky had focused on "key priorities of the state" in dismissing the officials, who include governors of regions that have seen heavy fighting and deputy cabinet ministers.
The shakeup came after a Ukrainian deputy minister of development of communities and territories, Vasyl Lozynskiy, was sacked at the weekend following his arrest on suspicion of embezzlement.
The 36-year-old was accused of receiving a $400,000 bribe to "facilitate" the purchase of generators at inflated prices as Ukraine struggles with electricity shortages following Russian strikes on the energy grid.
The 33-year-old posted a picture of himself holding a handwritten resignation letter, thanking the president for the "opportunity to do good deeds every day and every minute".
Tymoshenko was implicated in several scandals, including over the alleged personal use last October of an SUV donated to Ukraine for humanitarian purposes.
They include the heads of the central Dnipropetrovsk region, the northeastern Sumy region, the southern regions of Zaporizhzhia and Kherson, as well as the region surrounding the capital Kyiv.
Nemchinov additionally announced the dismissal of two deputy ministers of development of communities and territories, and a deputy minister of social policy.