Ukraine war: Ukraine struggles to restore power after Russian strikes.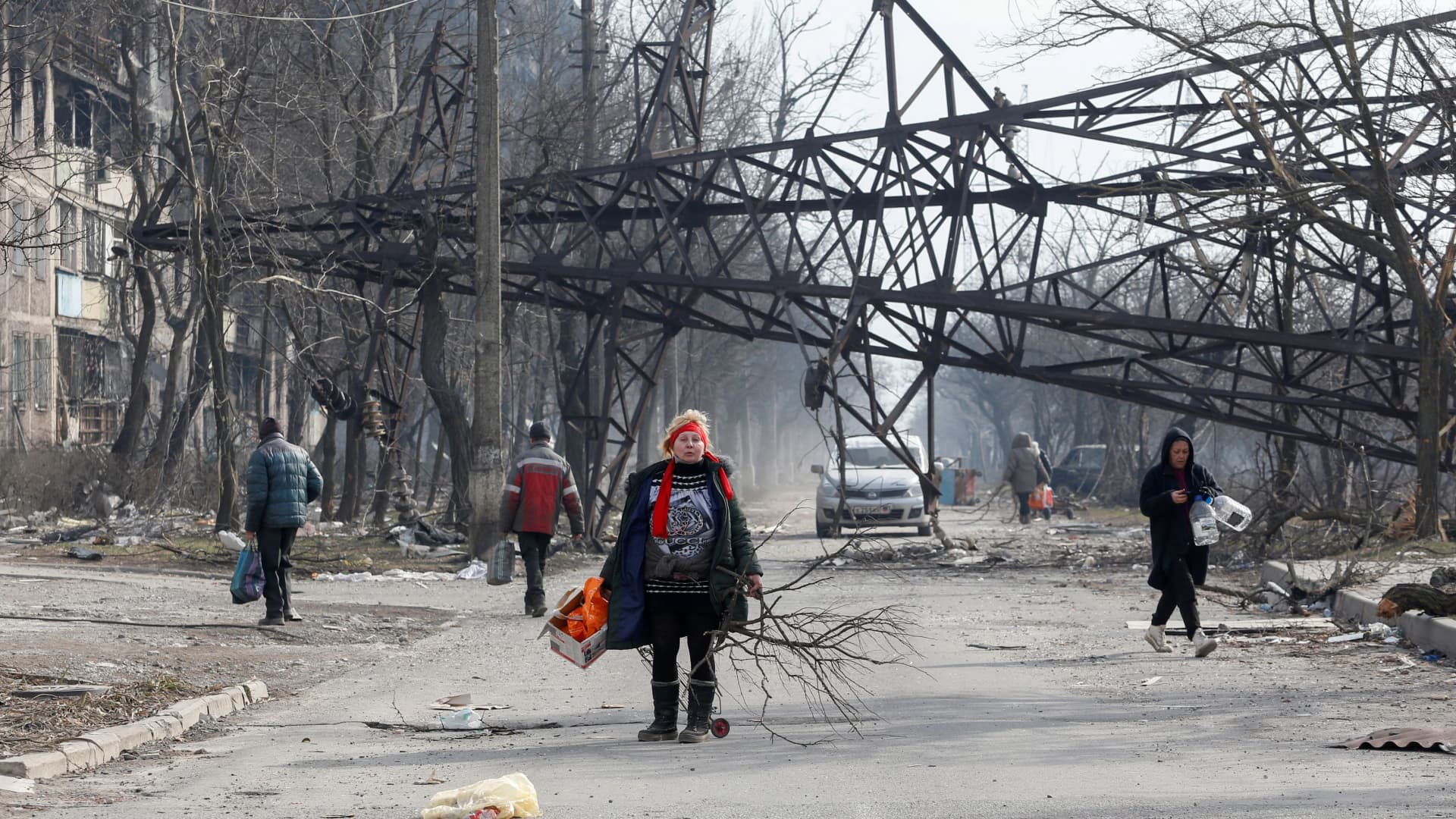 "Water is slowly running. No electricity yet," Roman, a Kyiv resident, told the BBC at 15:00 local time (12:00 GMT) on Thursday. Several hours later, he added: "Finally, they [the authorities] have provided electricity - after more than 24 hours."
The Ukrainian authorities say they have set up across the country more than 4,000 "points of invincibility" - makeshift heated tents where people can charge their phones and have tea or coffee.
"The only thing they can still do is terrorise. Either energy terror, or artillery terror, or missile terror - thats all that Russia has degraded to under its current leaders," he said.
Meanwhile, Ukrainian Deputy Prime Minister Iryna Vereshchuk told the BBCs World Tonight programme: "Terrorist Russia has started an energy war against us, its aim is to create a massive humanitarian crisis. The biggest challenge for us is the most vulnerable categories - elderly people, women with children and the sick in hospitals."