Millions of fish dead as parts of Australia experience record temperatures. Im not suprised lots of people can't accept climate change. It's worse than your worst nightmare. It's too horrific to truly comprehend.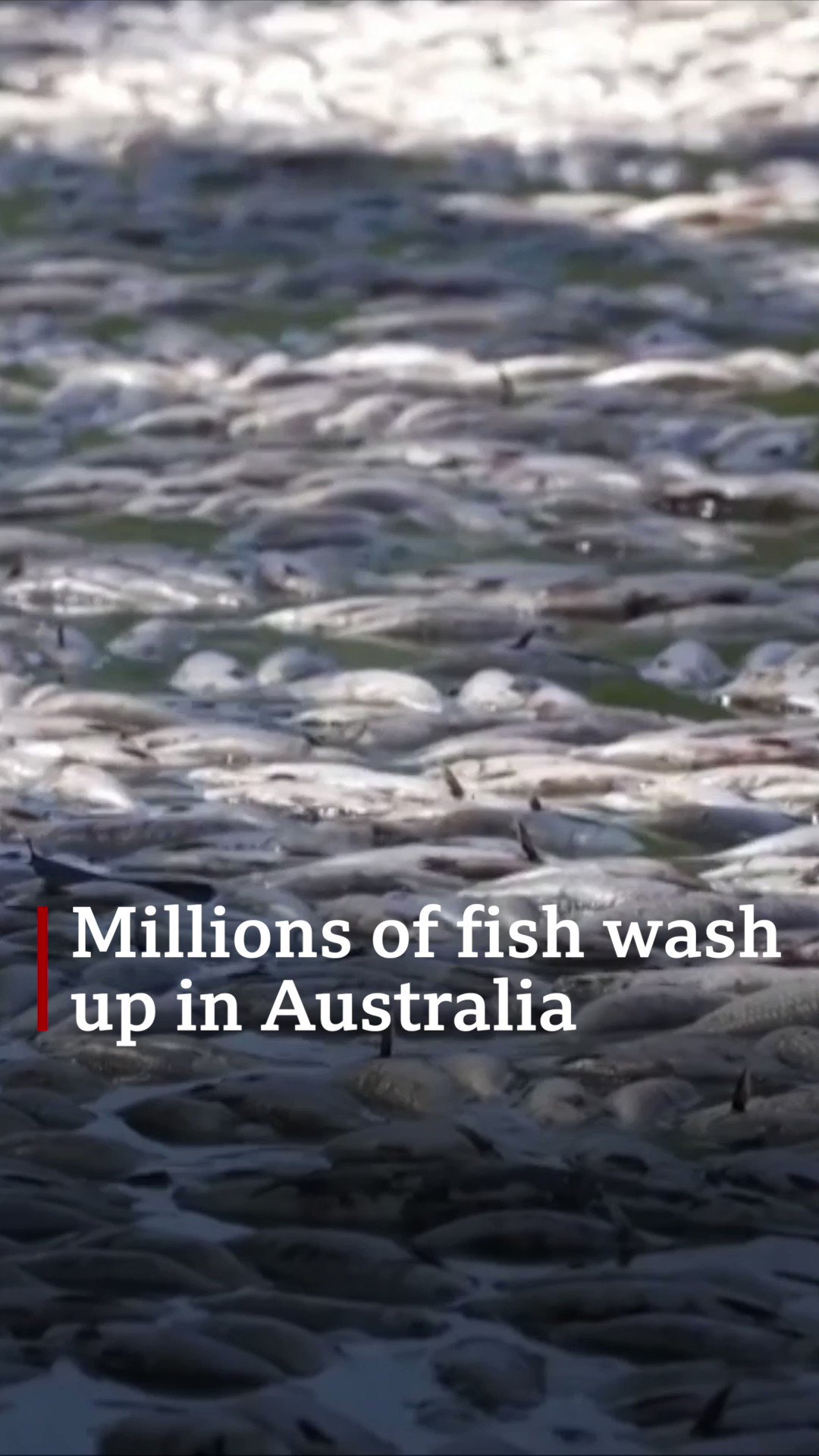 In a Facebook post, the NSW Department of Primary Industries (DPI) said the heatwave put "further stress on a system that has experienced extreme conditions from wide-scale flooding".
Heatwaves have become more frequent, more intense, and last longer because of human-induced climate change. The world has already warmed by about 1.1C since the industrial era began and temperatures will keep rising unless governments around the world make steep cuts to emissions.
"Itll probably be a bit more confronting today," he said, as he warned that locals were anticipating that even more fish would die as the already decomposing fish sucked more oxygen from the water.
Around 500 people live in the town in far-west New South Wales. The Darling-Baaka river is a part of the Murray Darling Basin, Australias largest river system.
He added that locals in the regional town rely on the Darling-Baaka for water supplies, "we use the river water for washing and showering in so people wont be able to use that water for those basic needs again," he said.