'Virgin River' Season 3 Trailer: A Funeral, A Fire, A Divorce And More Twists For Jack & Mel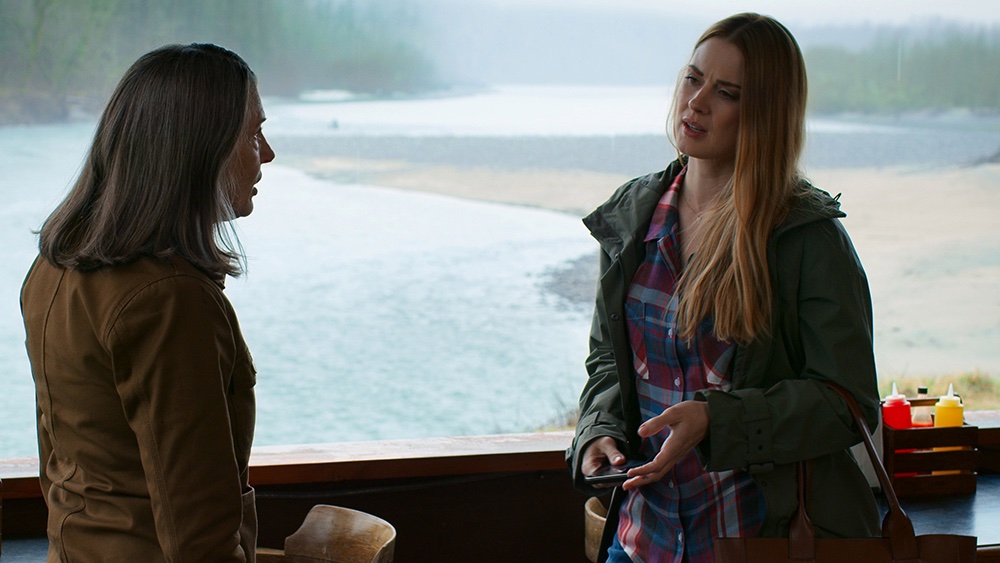 Here's the first trailer for Season 3 of Virgin River, Netflix's little ditty about Jack and Mel. Alexandra Breckenridge is Melinda, a nurse practitioner from Los Angeles who moves to the remote California town of Virgin River for a new job and finds that life there isn't as simple as she expected. That would include meeting Jack (Martin Henderson), a local restaurant owner/bartender and former Marine who grapples from PTSD — and was found shot at the end of Season 2.
Things got complicated and will continue to be so in the twisty Season 3. Sample exchange: "I can't be the one who stands in the way of you becoming a mother." "You're not listening to what I want." "I know what you want — I don't know if I can give it to you!"
Colin Lawrence, Benjamin Hollingsworth, Lauren Hammersley, Grayson Gurnsey, Sarah Dugdale, Zibby Allen, Marco Grazzini, Tim Matheson, Annette O'Toole, and Chase Petriw also star in the drama created and showrun by Sue Tenney.
Top Tweets About The Story