#Putin visited #Mariupol, a Ukrainian city in the #Donetsk region that has been under Russian military control since May of last year.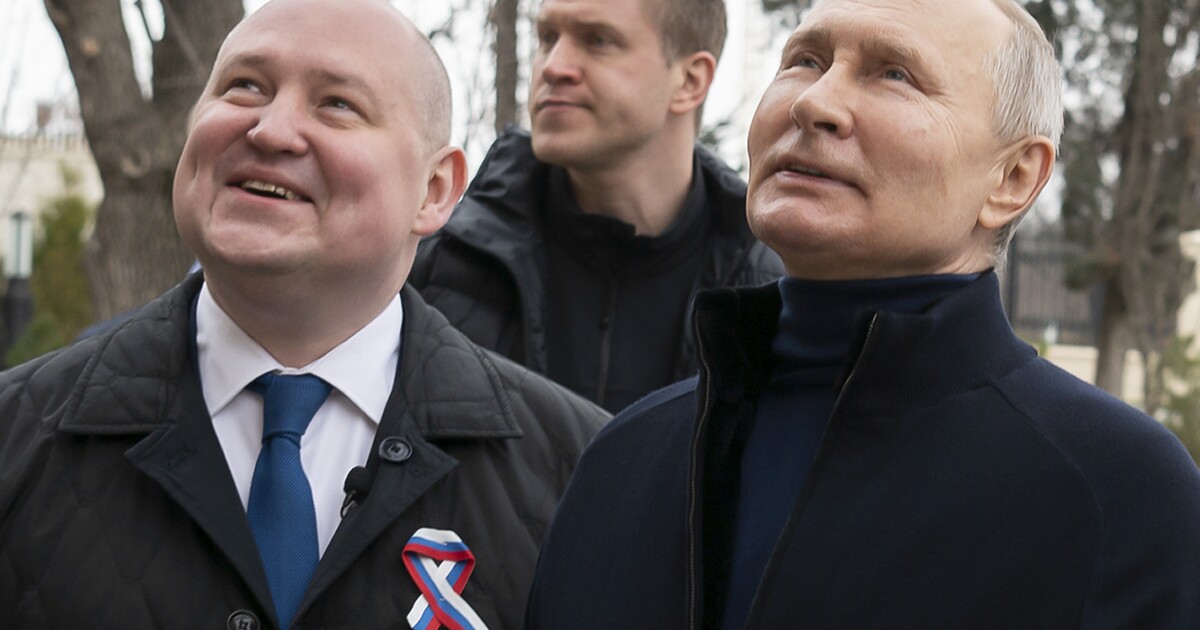 New Delhi: Russia's President Vladimir Putin recently made a working trip to Mariupol, a Ukrainian city in the Donetsk region that has been under Russian military control since May of last year.
Putin arrived in Mariupol by helicopter, then drove around the city, stopping in various districts. He met with residents of the Nevsky microdistrict, and also examined the Mariupol coastline, according to TASS.
It was also reported that Putin met with the top command of his military operation in Ukraine, according Reuters. He met with Valery Gerasimov, the chief of the general staff, who is in charge of Russia's invasion in Ukraine. The meeting took place at the Rostov-on-Don command post in southern Russia.
The visit to Mariupol came a day after Putin visited Crimea to commemorate the ninth anniversary of the Black Sea peninsula's annexation from Ukraine. On Saturday, Russian state television showed him visiting the Black Sea port city of Sevastopol, accompanied by the city's Moscow-appointed governor, Mikhail Razvozhayev.
Russian state news agency RIA Novosti said Putin visited an art school and a children's center, locations that appeared to have been chosen in response to the court's action.
Russia annexed Crimea from Ukraine in 2014, a move that most of the world denounced as illegal. Ukrainian President Volodymyr Zelenskyy has demanded that Russia withdraw from the peninsula as well as the areas it has occupied since last year.
"Obviously, security issues take top priority for Crimea and Sevastopol now," he said, referring to Crimea's largest city. "We will do everything needed to fend off any threats."
The International Criminal Court (ICC) issued an arrest warrant on Friday against Putin, accusing him of being responsible for war crimes committed in Ukraine.
The ICC issued the warrant for Putin's arrest on suspicion of unlawful deportation of children and unlawful transfer of people from the territory of Ukraine to the Russian Federation.
Read all the Latest News, Trending News, Cricket News, Bollywood News, India News and Entertainment News here. Follow us on Facebook, Twitter and Instagram.
Updated Date: March 19, 2023 10:48:05 IST