Checking this out now: When schools are open amid COVID pandemic, online learners feel shortchanged via @USATODAY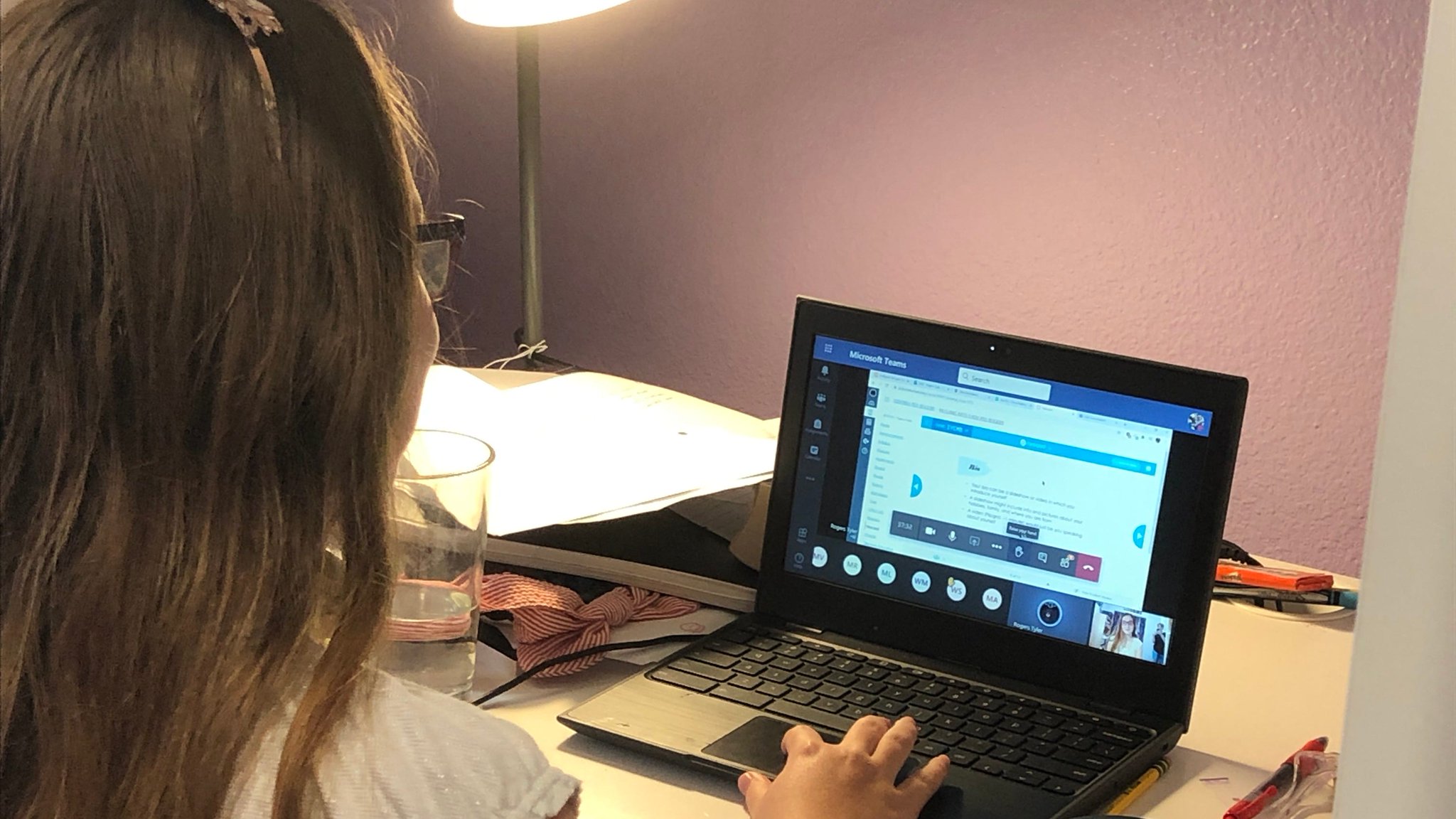 It was the second week of the fall semester when Cassandra Wooten realized her teenage daughter was sinking. The high school junior often spent hours a day on her computer for online school, only to tell her mom at day's end that she wasn't sure she'd learned anything at all.
Wooten had decided to enroll her daughter in the remote learning plan at Mississippis DeSoto County School District last summer, when infection rates were surging and hospitals ran out of ICU beds. Wooten was determined to keep her only child safe and felt confident that a computer, quiet space in their home and a good attitude would keep her on track with her peers who were learning in person. 
But as it became apparent that her daughter's experience would consist largely of watching pre-recorded videos from her teachers and pacing through classwork by herself, Wooten lost her optimism. A strong student before the pandemic, her daughters grade in Algebra II slipped to a D. Before the first month of classes ended, Wooten hired a tutor to assist her daughter with the class.
"It's absolutely pointless to have a program called virtual learning, but there is no opportunity for any virtual learning," said Wooten, who works as an analyst tracking the arrival of medical supplies needed to combat the pandemic. 
Political pressure has been intense for schools in Mississippi to stay open for in-person instruction. As in other Southern states, the governor has urged full reopening, an idea backed by President Donald Trump and, in many cases, parents desperate for in-person education for their kids. Some districts initially resisted, offering online options for students who wanted to stay home. Others eliminated the virtual option for students a few weeks after classes started. 
And even in districts like DeSoto, where remote learning is available, families like the Wootens worry their kids have been neglected as schools respond to politicians and parents clamoring for a return to normal. Wooten was among 1,000 individuals there who signed a petition asking that virtual classes include live instruction and more opportunities for remote learners to interact with their teachers. 
As the pandemic rages mostly unchecked in much of the country, some of these families wonder if they're being punished for choosing to keep their kids home. 
Providing an equal education to kids learning in person and to those learning at home is undoubtedly difficult, if not impossible. School officials say they just don't have the means to do both well without more funding and more teachers.
Districts are contending with staffing shortages, technological challenges and scheduling headaches. Too often, it's the remote students who are asked to make do with less and, in some cases, learn and complete lessons almost entirely on their own. In some districts, remote students are placed with in-person learners in classes that have ballooned to up to 60 students and must fight for face-to-face time with teachers who are overworked and overwhelmed. 
The decision about how to handle remote learning was left to individual principals in DeSoto County, a district spokesperson said in an email. Some assigned teachers to work exclusively with at-home students; others have not. The district recently shortened the length of in-person classes on Fridays, so that teachers could interact more with online students.
Wooten has not been assuaged by the district's efforts. Her daughter has been able to join a class by livestream only once; individual attention from teachers has been scarce. Wooten said she hasn't received communication about the changes. 
For Bonnie Owen, sending her two children to school in person didn't seem like an option. Owen, a former teacher and stay-at-home mom in Williamson County, Tennessee, has asthma and her daughter has two autoimmune conditions. The local school district welcomed students back to full-time, in-person classrooms this fall, but Owen worried the risk of exposing her family to the coronavirus was too great.
Owen was comforted by what she heard about the district's virtual learning plan from school administrators: Children from families like hers would be taught the school district curriculum by district-certified teachers. Before the pandemic, the county had begun offering a handful of online classes designed by the district's teachers. Owen assumed the new virtual classes would be akin to those.  
Now, Owen and other parents in the affluent community outside of Nashville say they feel misled. Just before school started, the district shifted remote learners in middle and high school to Edgenuity, a virtual platform that presents recorded video lessons to students and uses artificial intelligence to grade their performance. While teachers were required to hold check-ins with students in addition to the Edgenuity instruction — weekly for middle schoolers and monthly for high schoolers — parents said those sessions weren't nearly enough. Teachers, meanwhile, were too burdened by the demands of both instructing the students who had returned to classrooms and those learning from home to provide additional support.   
Top Tweets About The Story