The Biden administration's recent decision to send coronavirus vaccines to India has created tensions with Ukraine.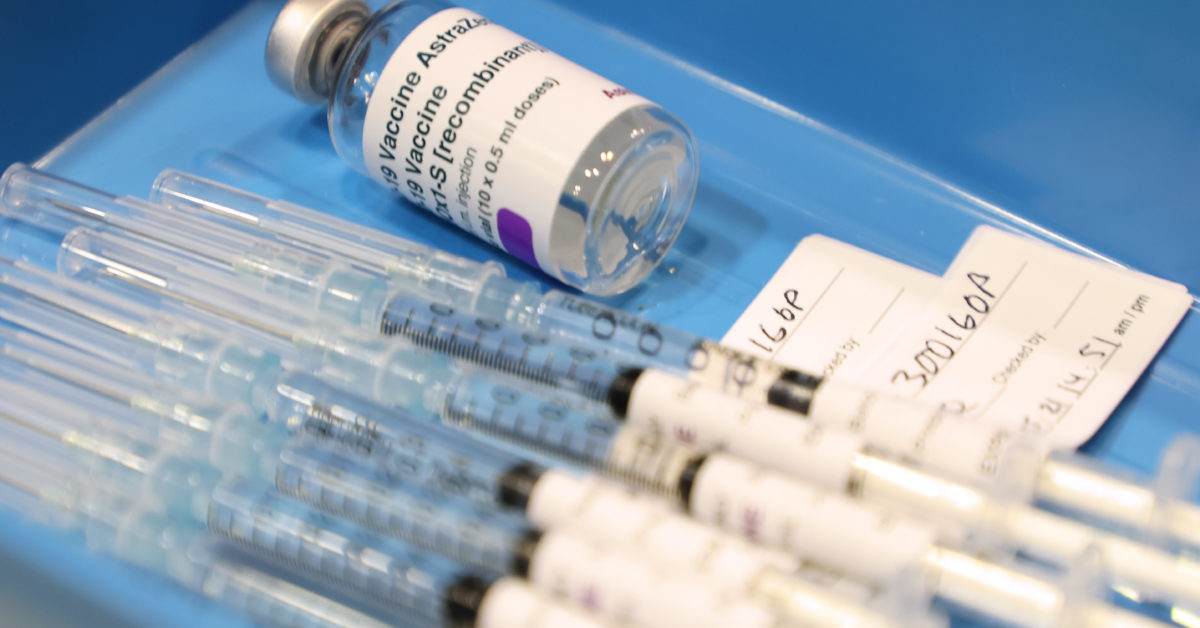 Ukraine's access to Covid-19 vaccines is far from certain. The country has administered more than 750,000 doses to date. Most came from a batch of 12 million AstraZeneca doses sent by Indias Serum Institute in March. | Paul Kane/Getty Images
The Biden administration's recent decision to send coronavirus vaccines to India has created tensions with another key ally: Ukraine, which has ramped up its requests for vaccine aid ahead of a visit this week from Secretary of State Antony Blinken.
Ukrainian President Volodymyr Zelensky's administration has been pressing Washington for help obtaining vaccines since December, before Donald Trump left office, according to multiple U.S. and Ukrainian officials. The conversations have continued in recent weeks at the diplomatic level, and officials said the pandemic — and Ukraine's hope for U.S. assistance — was a backdrop for a 50-minute phone call between Zelensky and Biden on April 2.
The Biden administration is eager to step up its international vaccine aid as a counter to China and Russia, which are increasing exports to boost their global influence. But U.S. officials have yet to commit specific assistance to Kyiv because they have not figured out how to prioritize the overwhelming number of requests they have received from multiple countries, according to two Biden administration officials familiar with the matter.
The U.S.-Ukraine dialogue on Covid-19 aid highlights the increasing conflict between the Biden administration's desire to become the world's largest vaccine donor and its decision to delay most donations until the majority of Americans are vaccinated. U.S. officials said the decision to commit unspecified millions of doses to India was easy, with thousands of people there are dying each day of Covid-19. But the calculus is trickier for countries such as Ukraine, where new infections are on a downward trajectory.
Ukrainian President Volodymyr Zelensky speaks at the 74th United Nations (U.N.) General Assembly on September 25, 2019 in New York City. | Spencer Platt/Getty Images
"They just dont need the doses as badly as India does right now," one person involved in the U.S.-Ukraine diplomatic dialogue said. "Out of the things that the U.S. is worried about with Kyiv at the moment, this isnt number one on the list."
Senior Ukrainian officials said Monday that they do not expect Blinken to announce Covid-19 help during his visit, which will focus inevitably on the continuing conflict with Russian-backed separatists in Donbas, and the Kremlin's military mobilization along the Ukrainian border, which it recently pulled back.
In Kyiv, Biden administration's cautious approach to vaccine diplomacy brings back memories of America's delayed response in providing military support and lethal aid to Ukraine to help the country in its fight against Russian-backed separatists. A shipment of doses could solidify Washington's relationship with Kyiv at a time when Ukraine is increasingly vulnerable during Russian troop build-up on its border.
Top Tweets About The Story