Chinese government relents and will permit WHO virus hunters to probe for origin of pandemic. China continues to conceal data on virus outbreak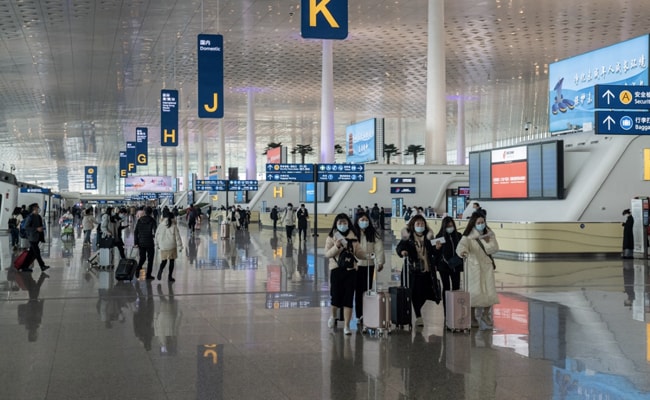 China's government agreed Monday to allow virus inspectors from the World Health Organization into the country as part of a probe to learn the origin of the coronavirus.
The move was announced by the National Health Commission and followed complaints last week from WHO Director-General Tedros Adhanom Ghebreyesus that China was blocking entry into the country by several U.N. virus scientists.
The commission stated in a brief notice that the WHO team will collaborate with Chinese scientists during the investigation into the virus origin. No details were provided.
TOP STORIES Nobodys happy: Isolated and impeached, Trump ends presidency on sour note Texas AG Ken Paxton declares victory for election integrity after voter-fraud arrest Ayanna Pressley aide says panic buttons were torn out of reps office before Capitol insurrection
"The Chinese government has agreed to the visit by WHO experts on January 14. During the visit, the international experts will hold exchanges with Chinese scientists and medical experts over scientific cooperation in origin-tracing," said Mr. Zhao.
China also has been accused by the Trump administration of spreading disinformation about the virus, including that the false claims that the U.S. Army spread the disease and that the disease originated in Europe. The latest narrative promoted by China's government is that the virus was transmitted to China on frozen food, a charge outside experts dispute.
China remains under international fire for what critics say was a mishandling the outbreak of the coronavirus and for failing to provide information on its origin.
China's government initially tried to cover up the outbreak by silencing doctors and scientists who tried to warn about the emergence of a new disease China initially called the Wuhan pneumonia. Beijing also provided false information about the contagiousness of the disease and initially told WHO that the virus was not communicable between humans.
Top Tweets About The Story