The Armstrong family has a lot to be proud of today, as my wife Kjersti officially became an American citizen. We are so proud of her for her accomplishments and dedication to her family and nation. 🇺🇸🇳🇴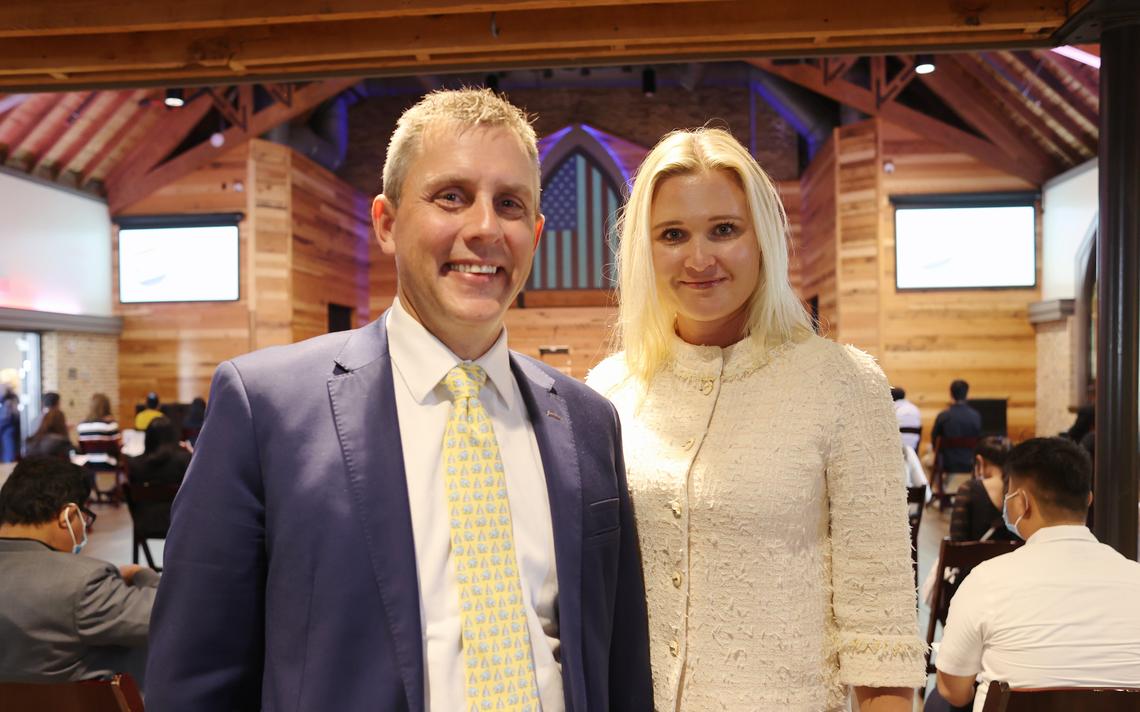 FARGO — When Kjersti Armstrong took her U.S. citizenship exam in May, one of the computer-generated questions asked her to identify North Dakota's U.S. congressman.
Kjersti Armstrong and nearly 160 others were sworn in as U.S. citizens in Fargo on Tuesday, Sept. 14. Four separate naturalization ceremonies, with about 40 people per session, were held at the Sanctuary Events Center, under COVID-19 pandemic restrictions.
Armstrong joined citizenship candidates from 43 countries, including Afghanistan, Cambodia, Canada, Egypt, India, Iran, Peru, Somalia, South Africa, United Kingdom, Vietnam and Zimbabwe.
U.S. 8th Circuit Judge Ralph Erickson presided over the last two ceremonies, administering the Oath of Allegiance. He told the new citizens that while this was "their day," its actually more important to the collective of the United States.
The day before the ceremony, Kjersti Armstrong told The Forum she was excited to be in a room with many people who've put a lot of effort into choosing to be American.
Kjersti Armstrong, wife of Rep. Kelly Armstrong, R-N.D., takes the oath of citizenship during her naturalization ceremony along with 39 others Tuesday, Sept. 14, 2021, at the Sanctuary Events Center, Fargo. Michael Vosburg / Forum Photo Editor
The two met on Day 1 of her arrival in Grand Forks in the early 2000s as part of a law school exchange program between the University of Oslo in Norway and the University of North Dakota.
Top Tweets About The Story