Two storm systems will keep things a bit on the rainy side through Thanksgiving Eve in the Midwest and East: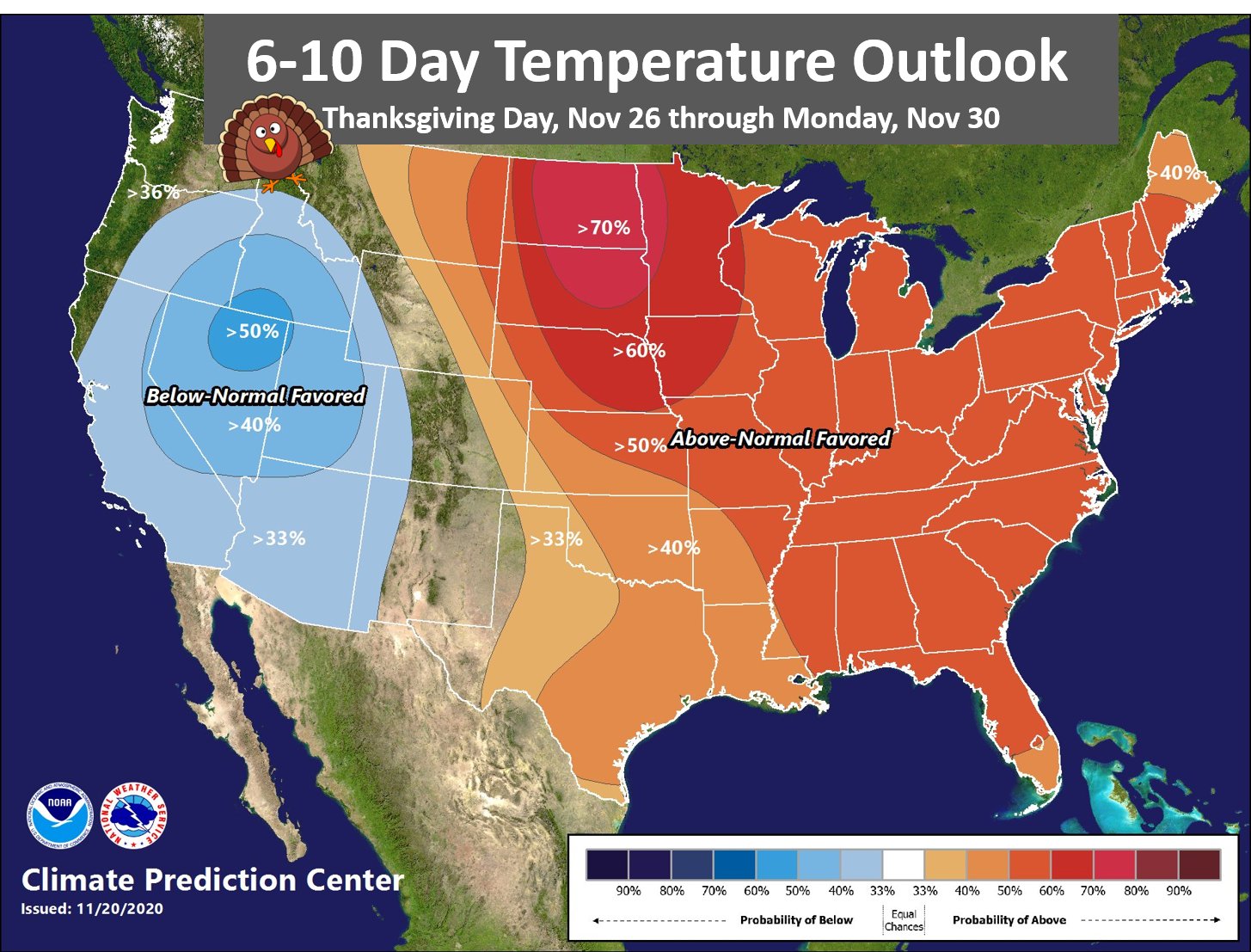 Type at least three characters to start auto complete. Recently searched locations will be displayed if there is no search query. The first option will be automatically selected. Use up and down arrows to change selection. Use escape to clear.
A pair of weather systems will bring rain, snowfall and a few severe storms to parts of the central and eastern U.S. during the first half of Thanksgiving week.
Its produced some snowfall in the eastern Great Lakes on Sunday morning, including in Detroit and Buffalo. Most other areas from the Ohio Valley into the mid-South are seeing rain from this system.
This low-pressure system will push into the Northeast through Monday, where rain and gusty winds can be expected in most areas. Much of the rain will exit the region by the second half of Monday.
This system might produce a few severe thunderstorms from parts of the Southern Plains into the lower Mississippi Valley on Tuesday, as depicted by the red shaded area in the map below. Damaging wind gusts would be the main threat from any storms that turn severe.
Parts of the upper Midwest and Great Lakes could see snow or a mix of rain and snow Monday night into Tuesday. This might include Chicago, Milwaukee and Minneapolis.
This storm system will continue to produce showers along the East Coast into Thanksgiving, but will gradually become less widespread by late on the holiday.
The Weather Company's primary journalistic mission is to report on breaking weather news, the environment and the importance of science to our lives. This story does not necessarily represent the position of our parent company, IBM.
Top Tweets About The Story