Raw recap & reactions: Flip the switch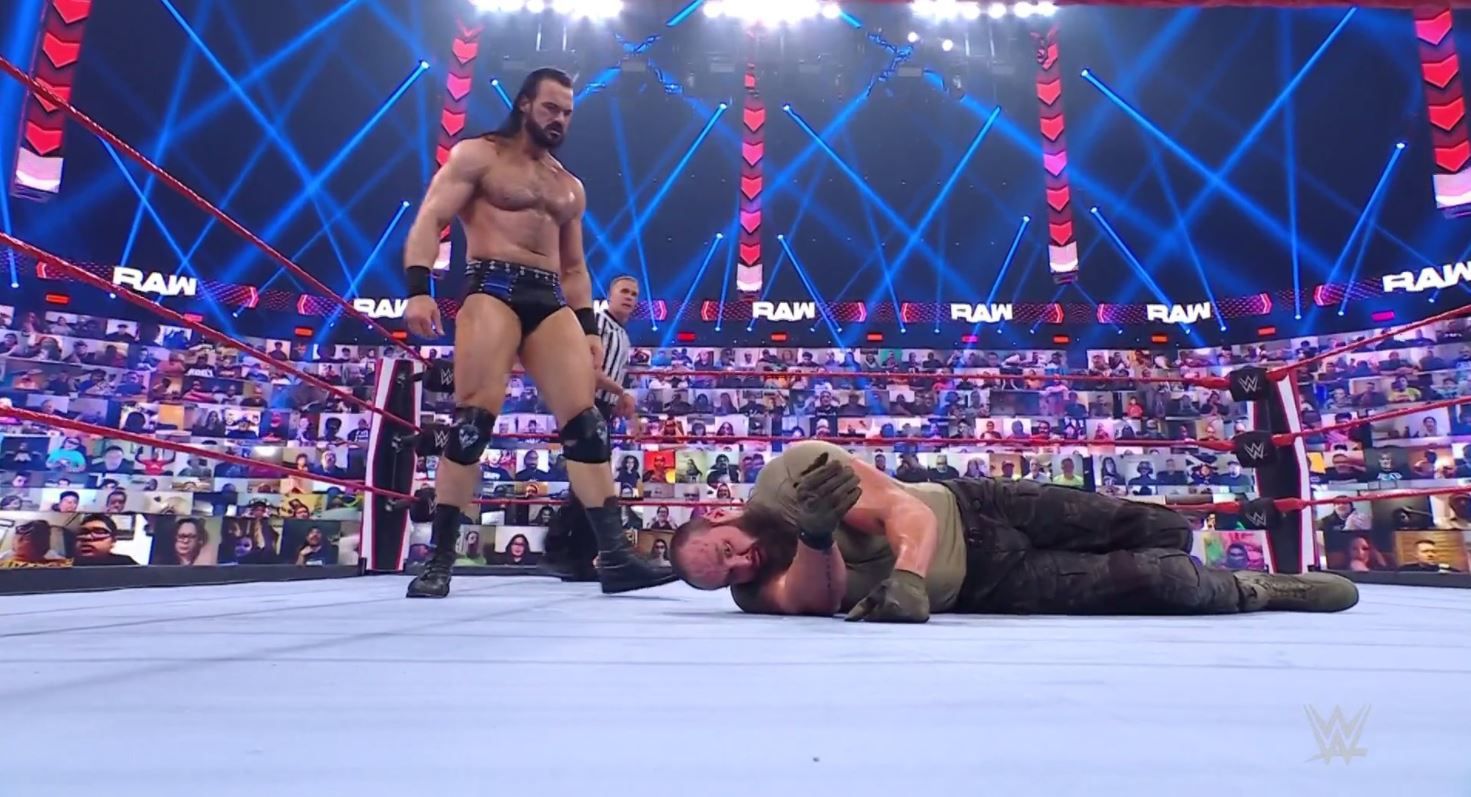 And something else happened too. This week made me realize that I actually don't care about the WWE title picture anymore. In fact, I ended up liking more of the stuff I normally wouldn't have.
I already didn't particularly care for Braun Strowman, but legitimately the first time Drew McIntyre popped up on screen after the opening segment, I groaned. And it's because WWE have taken what I enjoyed about both Bobby Lashley and McIntyre and tarnished that in the name of WrestleMania Backlash.
Truthfully, since the break up of The Hurt Business, Lashley just hasn't been the same. MVP had multiple promos on this show, and while I would normally be excited to hear him talk, I didn't pay attention to any of them.
Then they've had McIntyre in this... thing with Strowman for the past few weeks. It's been boring. I'm starting to get tired of his "shtick" too. I don't know. It's not hitting well with me right now.
And then, MACE and T-BAR seemingly reverted back to the days of RETRIBUTION being dumb, because while they've been thorns in the sides of McIntyre and Strowman, they were nowhere on this show. Why? They got Strowman in the rematch and then dipped? How does that make sense?
The main event match between Strowman and Lashley was fine. Two big men doing big men things. But... I just don't care. Of course Drew was there, of course one of his triple threat opponents would get in his face, of course it would lead to Drew Claymore kicking them.
Aside from the WWE title picture, the rest of the show was pretty good. A few more misses, but I ended up enjoying a bulk of this show. Let's get into it! For a full rundown of Raw, check out the live blog by Rev. Claire Elizabeth!
This was pretty quick, but served its purpose. Dana has a new theme, and honestly I couldn't have realized if I wasn't told beforehand. I don't even remember her old theme. Charlotte really was brilliant here. "You're still my protégé. You're still my bitch." Damn, Charlotte. Popped me.
Flair went on to say that she was the woman who beat Asuka and Ripley and Ripley took her spot at WrestleMania. It would be a bigger deal if she were added to Asuka's and Ripley's rematch. She is the original influencer and the most famous face of the WWE women's division.
Top Tweets About The Story