#screenshotsaturday Тwitter тенденция - верхние твиты | Russia
💡 Lights 🎥 Camera 🎬 Action (By @jazzytipgaming) #ScreenshotSaturday #ControlRemedy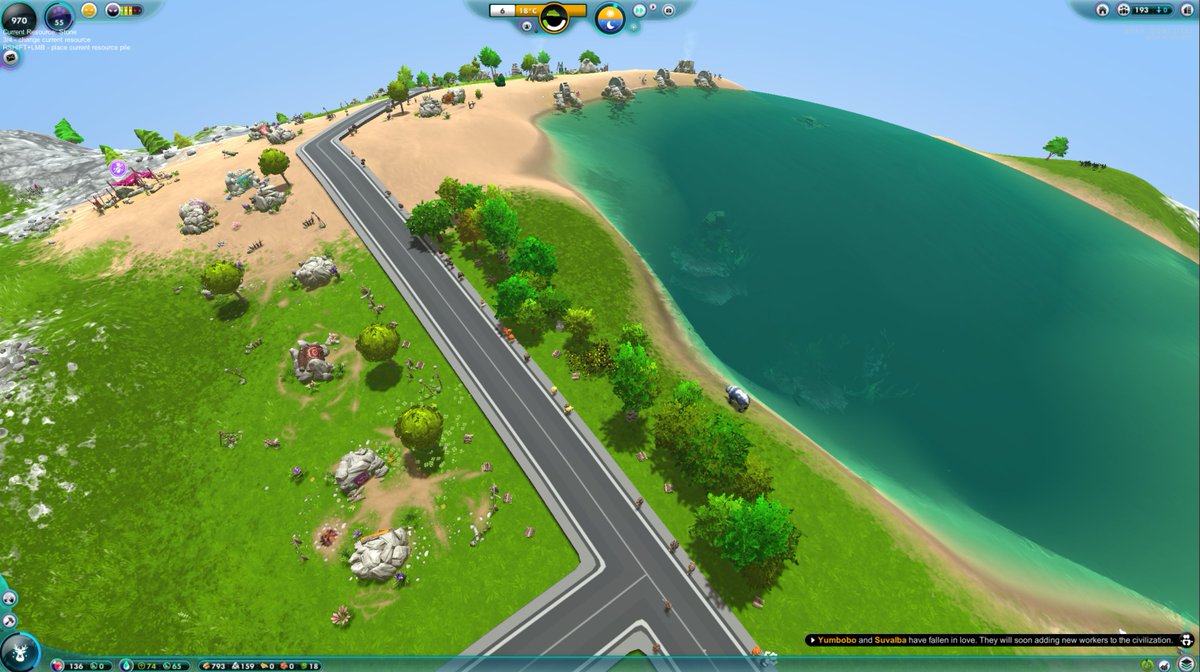 #screenshotsaturday on Twitter
🐾 Snacko ()
New colors for each time of day 🌤 #screenshotsaturday #gamedev
Jitspoe ()
Writing new collision detection for @FistForgotten because the bullet physics used in #GodotEngine can be very problematic (especially at extreme scale differences shown here). Building = bullet, solid block = mine. Red line is the normal returned. #ScreenshotSaturday
Meek Bits ()
My first tower defence 😎 Made thanks to #screenshotsaturday #indiedev
Sgt_Mark_IV ()
#screenshotsaturday over half of weapons for Brutal Fate are in an usable state, here is a first look at the laser gun.
♜♥ Colton ()
#ScreenShotSaturday In Sketch, every frame of the character was broken into body and face sketches, and drawn on 8 1/2 x 11 InkJet paper by a very friendly artist. I scanned it in and converted to transparency using GIMP. This is when I learned a lot of animation fundamentals!
Partly Atomic ()
👀Got a side side side side project going #ScreenshotSaturday #gamedev
NeonTop ()
@oculus @Oculus_Dev #Oculusstar #screenshotsaturday Some pics to show the progress. I mainly finished 3/4 of the environment. When completed, I will begin to add some particles effects.
Pie for Breakfast Studios ()
Worked on creatures and animation for #LittleNemo and the Nightmare Fiends this week! #screenshotsaturday
WeirdBeard Games ()
The racing mode of #TrickyTowers is truly a competition up until the very last second! Just remember that you need to actually cross it in order to win a match! #ScreenshotSaturday
♜♥ Colton ()
#ScreenShotSaturday The second demo game I made was called Sketch where you played as a prisoner who was tempted by a Fox to give him food in order to escape. This game was made in Adventure Game Studio AGS and made mostly during 1 weekend.
Ocasocreations ()
@UnrealEngine @MeekiGames Everything is ready for the launch day #ScreenshotSaturday #UE4 🚀🚀🚀🚀
The Cycle ()
☀️ The Summer heat is upon us! ☀️ Why not enjoy 20 minutes of sunbathing on Fortuna III? Just make sure you evac just in time to share your best Summer #screenshotsaturday with us!
Solara ()
@UnrealEngine @MeekiGames Flying in formation | Solara #screenshotsaturday
SneakyBox ()
We are almost ready to tell a new heartwarming story! #ScreenshotSaturday #SneakyBox
Control ()
💡 Lights 🎥 Camera 🎬 Action (By @jazzytipgaming) #ScreenshotSaturday #ControlRemedy
Lindener Games ()
@UnrealEngine @SpaceGameStudio Sure. #screenshotsaturday #ue5 Alice Brighton Adventure game I am making.
NoumanA ()
The Madison Police Department is now investigating the incident as a possible hate crime, and are looking into surveillance footage of the incident, Madison police spokesman Joel DeSpain said in a statement. Source themelaninshadesroom #screenshotsaturday
Lichen subscribe (sol) ()
The only gamedev progress I made today was accidentally obliterating all my progress from yesterday by using Git as intended so #screenshotsaturday is next week my darlings
Brimstone Brawlers ()
🏖️#screenshotsaturday WIP map for our new Summer Smash event! 🏖️ This limited time Brawl map will be hitting Brimstone in the next update! Beachballs included!! Brimstone Brawlers is 33% off during the #steamsummersale!
Nakana.io Games Publishing ()
Last #screenshotsaturday before the launch of Infini👁️♾ on Switch: Both images are kind of a BEFORE vs AFTER. I let you discover on your own before/after what :) Now 50% off in the Steam and Summer Sales
SΞ∆N on a 🏍️ ()
Feeling the FOMO missing out on #screenshotsaturday but this #gamedev break has allowed me to think, plan and adjust for my next sprint.
Thecrimsondiamond ()
This wonderful TVO (TV Ontario, I grew up with it!) article about The Crimson Diamond by @MatthewOMara has a screenshot in it, hope it counts for #screenshotsaturday! 😊
Julia Minamata ()
This wonderful TVO (TV Ontario, I grew up with it!) article about The Crimson Diamond by @MatthewOMara has a screenshot in it, hope it counts for #screenshotsaturday! 😊
Dune - art of rally - ()
Some snaps from the Mediterranean rally stages of Sardinia in #artofrally #screenshotsaturday
Planet Zoo ()
Do you have a lot of animals in your zoo? Why not add in an animal hospital like this, created by master builder @PaulsLeyGaming! Shared on Reddit, this post definitely inspired many viewers. #ScreenshotSaturday
Naam ()
...but then, how would you practice THIS? #screenshotsaturday
Unreal Engine 5 #UE5 ()
🌌 Posts about your project are like anti-gravity, we just cant put them down! Share a screenshot below and send us out of orbit. 🚀 #ScreenshotSaturday 🛰️ @SpaceGameStudio
Revolution Software 🏳️‍🌈 ()
UNION CITY WISHES YOU A HAPPY ASPIRATION DAY 🎉 #BeyondASeelSky #screenshotsaturday @AppleArcade
Team17 ()
(╯°□°)╯︵ ┻━┻​ Going Under by @AggroCrabGames, folks!​ ​Play the demo 👉 ​ ​#ScreenShotSaturday #Gamedev
The Universim ()
⭐Happy Friday! The Universim Key Giveaway is here. Follow the instructions below for your chance to win: 1. Follow @TheUniversim 2. Like and Retweet this post 3. Tag your friend in the comment 🪐 The Universim on Steam: #indiedev #screenshotsaturday